An unexpected friendship has blossomed between League of Legends World Championship (Worlds 2021) participants Matyáš "Carzzy" Orság and Yuan "Cryin" Cheng-Wei.
The two were spotted exchanging esports jerseys ahead of the Worlds 2021 Group Stage. RNG Cryin received MAD Lions' special Worlds jersey with his team name printed on the back.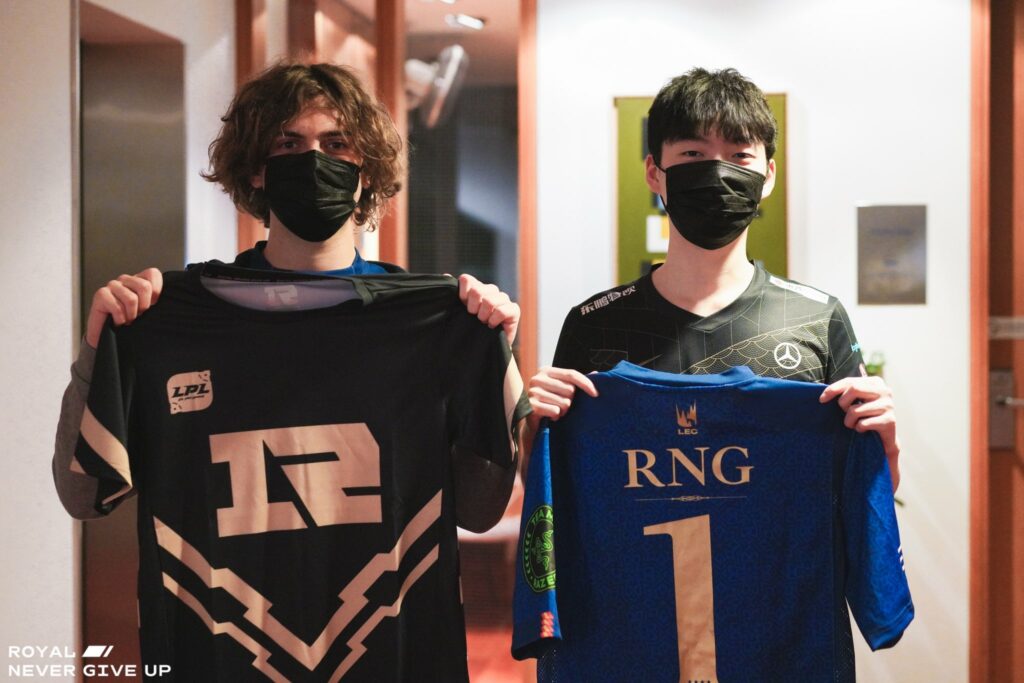 In an interview with ONE Esports, MAD Lions Carzzy shares how he became close with the League of Legends Pro League (LPL) mid laner.
MAD Lions Carzzy and RNG Cryin became friends at MSI 2021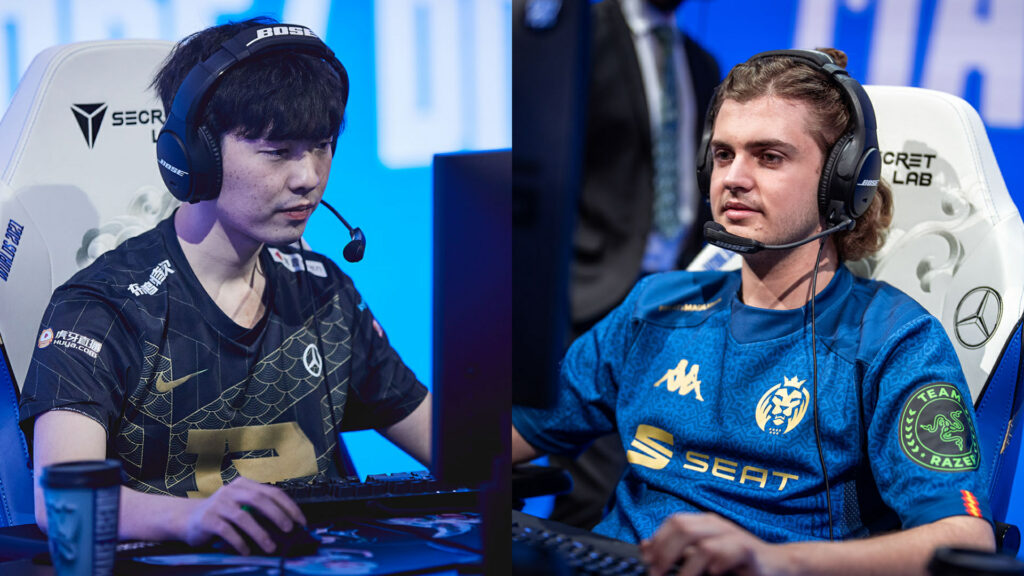 Carzzy and Cryin's friendship started way back at the Mid-Season Invitational (MSI 2021). MAD Lions' hotel room was just next to Royal Never Give Up's at Reykjavík, Iceland, MSI 2021's venue.
"We can hear someone screaming in the next room," shared MAD Lions Carzzy with ONE Esports. "Then we would scream at them, and someone would scream back at us."
After figuring out that the noises were coming from Royal Never Give Up, MAD Lions decided to pay the team a visit.
"We went to the room, knocked on the door, and we exchanged handshakes," said Carzzy. "Then we got to know each other."
---
---
Despite the tough competition, the two are still very good friends. They even exchanged WeChat IDs and talk almost everyday.
"I think we are pretty close. I like Cryin a lot," MAD Lions Carzzy added.
In fact, RNG Cryin even went with "Karzzy11" as his in-game name on the League of Legends EUW server in honor of the MAD Lions bot laner.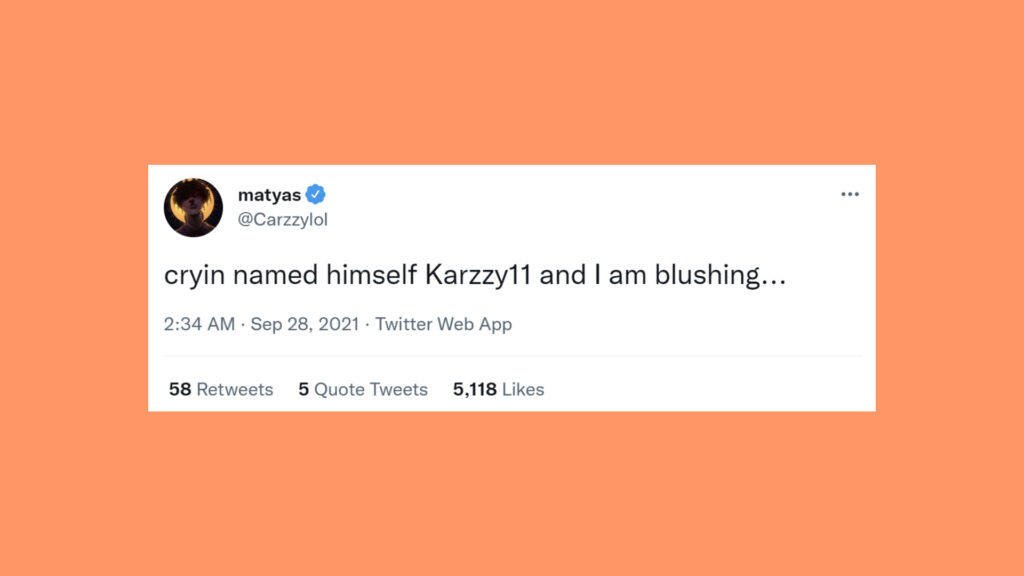 Royal Never Give Up lost to Edward Gaming 3-2, while MAD Lions were swept by reigning world champions DWG KIA in the quarterfinals.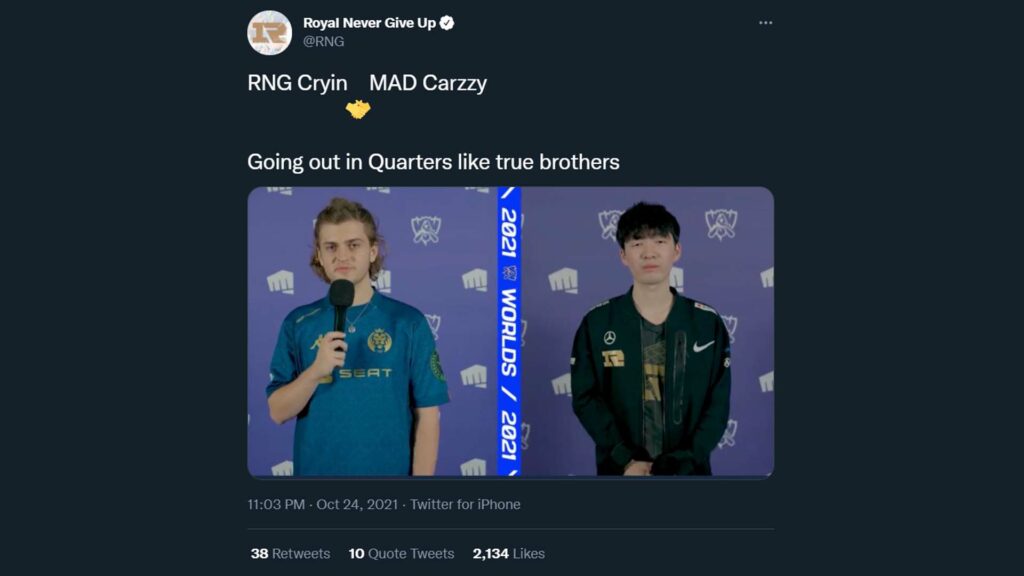 League of Legends esports fans can watch the 2021 World Championship matches live on Riot Games' official channels on Twitch and YouTube.
READ MORE: 100T Abbedagge: 'I'm thankful to Riot for fulfilling the script to play Faker'