In the eighth and final week of the LEC Spring 2021 regular season, T1 content creator and former LCK shoutcaster Nick "LS" De Cesare appeared on Riot's broadcast last Saturday as a guest analyst.
Alongside host Eefje "Sjokz" Depoortere and caster Aaron "Medic" Chamberlain in the pre-show, they discussed matchups for the day and revealed LS' all pro team.
Sjokz dived straight into it, asking LS, "All G2 and Inspired. What is your defence?"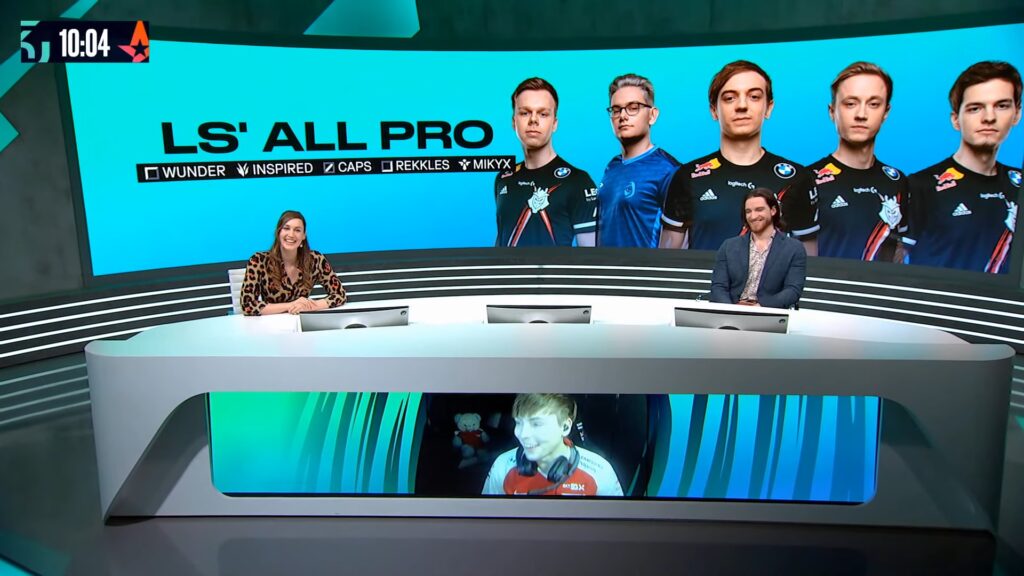 LS started by qualifying how fans usually use conjecture "to assume what could be a player's worth outside of a team". So taking aside the possible internal chain effects on G2 caused by the removal of Marcin "Jankos" Jankowski, he argued that Rogue's Kacper "Inspired" Słoma is simply "the best jungler in the league right now."
---
---
With a 14-4 match score, both G2 and Rogue finished the season in first and second place. Acknowledging that G2's superstar roster is already stacked, LS believes that jungle is the only role where Inspired "could possibly be some sort of an upgrade" because he has a diverse champion pool — tanks, supportive and utility champions, as well as AD and AP carries.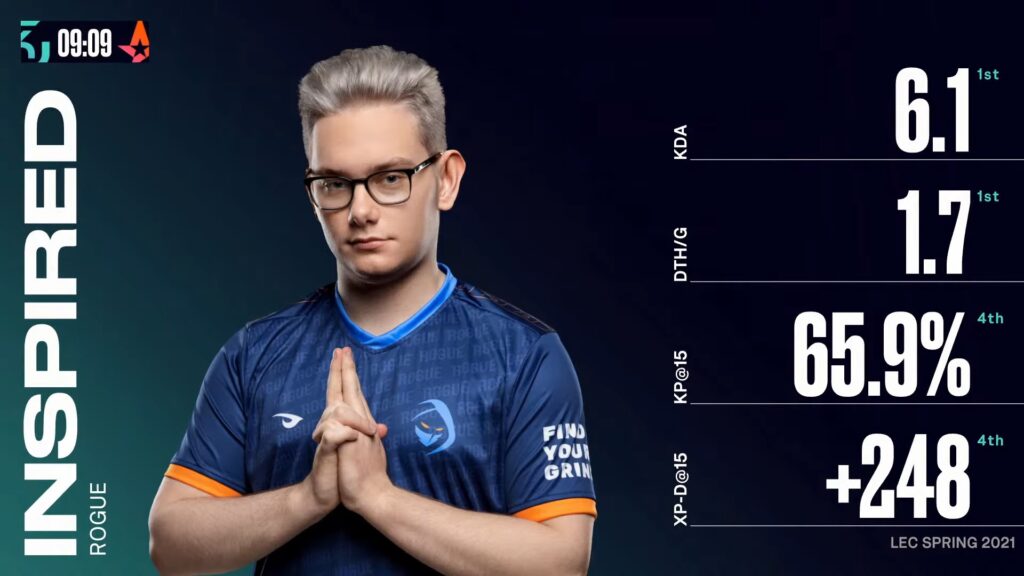 Ranked first in KDA with the least amount of deaths per game, Inspired is also top four in terms of Kill Participation at 15 minutes (65.9%), and gets ahead of enemy junglers in experience very often.
"He can play it all as if he is the carry player on all of those styles thematically, which is exactly the one area G2 could be lacking in," said LS. "He's phenomenal in his pathing, he's really, really intelligent with everything that he chooses to do. He's just so clean."
The 2021 LEC Spring playoffs will begin on March 27, Saturday.
READ MORE: IWDominate explains the importance of dragon set-ups and choke control in the LCS