With only three weeks left in the 2020 LPL Summer Split, teams have been making multiple adjustments to drafts and substitutions because every win brings them a step closer to the playoffs.
---
1. Top Esports
Undefeated all season, there's nothing stopping the LPL Spring runner-ups and Mid-Season Cup champions. Top Esports swept FunPlus Phoenix 2-0 this week.
Their greatest challenge yet? Facing off against Victory Five in Week 7.
2. JD Gaming
After dropping matches to Top Esports and Royal Never Give Up at the start of the season, Spring champions JD Gaming has made a comeback with a 6-match win streak.
3. Invictus Gaming
Invictus Gaming lack the cohesion that Top Esports and JD Gaming exhibit. They've been trying to change things up though, and if they do manage to refine these new drafts and play styles, they will surely be among the contenders in the playoffs.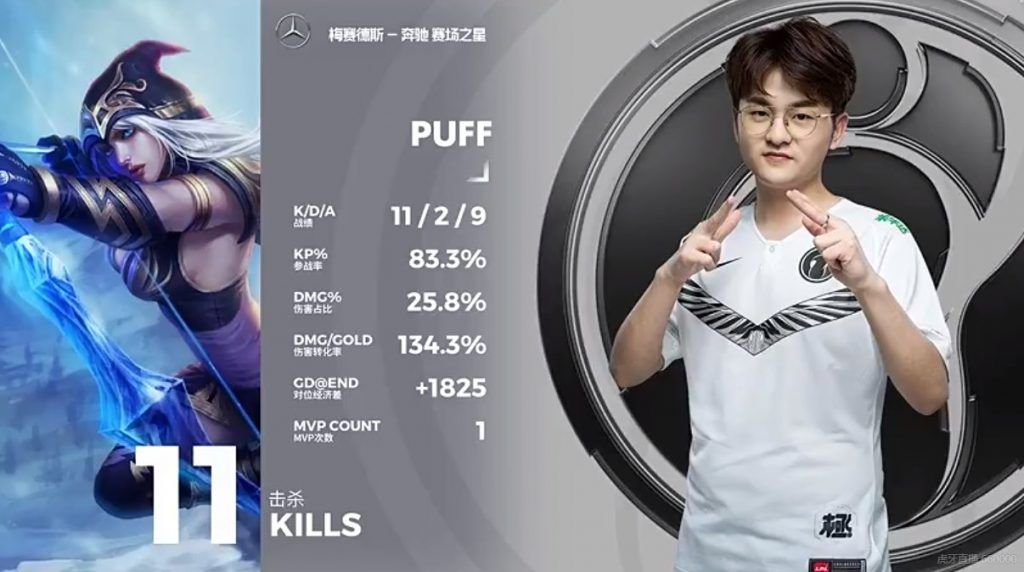 4. Victory Five
The dark horse of the Summer Split, we're ranking Victory Five at fourth because they have yet to play against any of the current powerhouses. They also fell to FunPlus Phoenix 1-2 last week.
5. FunPlus Phoenix
FunPlus Phoenix has been a mixed bag this split because Kim "Khan" Dong-ha has been starting at top every single game, with Kim "GimGoon" Han-saem nowhere in sight. They lost to Vici Gaming and Top Esports in Week 6, and will face another uphill battle against JD Gaming this week.
Will the reigning World Champions find consistency soon?
6. Team WE
The last team to make it through to the Spring playoffs, WE continues to show up strong against teams at the bottom half of the table. The question is how far can they go with mid laner Jiang "Teacherma" Chen's limited champion pool.
7. Vici Gaming
VG caused a surprising upset this week against FunPlus Phoenix. Despite losing game one to a typical FPX draft with Kim "Doinb" Tae-san on Twisted Fate, VG went ham in game two, fielding support Pantheon and Sett mid.
Game three looked grim for VG at first, as FPX were up six kills and four dragons to none, but they managed to find picks, and secured Elder and Baron buffs for the series win.
---
---
8. Suning
Suning earned their standing after a strong showing against LGD and eStar over the last two weeks. We're looking forward to see how they fare against a struggling Royal Never Give Up this week.
9. Royal Never Give Up
RNG have been completely unpredictable. Aside from TES, they are the second team to beat JDG this split. Yet, they've also lost to LNG, and could not achieve clutch wins in their three-game series against WE and FPX in Week 5.
Their 2-0 over Edward Gaming in Week 6 was more of EDG not being able to close out despite having large gold leads in both games.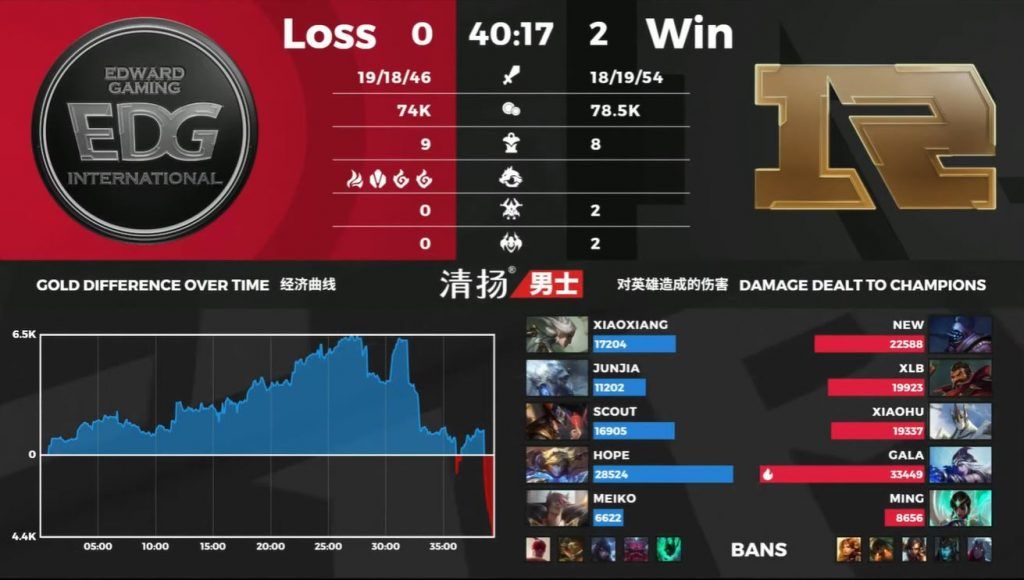 10. LGD Gaming
A promising roster that's still trying to find solid footing, LGD are doing well against mid-ranking teams, and are looking for a 2-0 week against Rogue Warriors and Edward Gaming.
11. Edward Gaming
EDG are looking increasingly shaky as the weeks go by. How they fare against mid-ranking teams in the upcoming weeks will determine if they can make playoffs.
12. Bilibili Gaming
"Improving" has been the story for BLG as they exhibit more team work across the board. They lost to IG, and beat OMG in Week 6.
13. Oh My God
Despite the match losses, OMG was the first team to take a game off TES and hardly go down without a fight.
14. eStar
The impact of losing mid laner Yuan "Cryin" Cheng-Wei continues to be felt. eStar are not the same in Summer, and we don't know if they ever will be.
15. Rogue Warriors
Rogue Warriors are the most fun team to watch in the LPL. They dare to fight, and guarantee banger games. Unfortunately, their aggression hasn't translated into match wins.
16. LNG Esports
On a 6-match losing streak, things will only get harder for LNG as they go up against WE and IG this week.
17. Dominus Esports
They may have lost to every other team so far, but they did manage to 2-0 EDG in Week 5. Can DMO pull another rabbit out of the hat?
---
Standings
1. Top Esports (8-0)
2. Victory Five (7-2)
3. JD Gaming (7-2)
4. Invictus Gaming (7-3)
5. Team WE (6-3)
6. Suning (6-3)
7. LGD Gaming (5-3)
8. Vici Gaming (5-3)
9. FunPlus Phoenix (5-4)
10. Royal Never Give Up (5-4)
11. Bilibili Gaming (3-5)
12. Oh My God (3-6)
13. Edward Gaming (3-6)
14. LNG Esports (2-7)
15. eStar (2-8)
16. Rogue Warriors (1-8)
17. Dominus Esports (1-9)
READ MORE: LPL Summer Week 5: FunPlus Phoenix rise to third place