The 2020 LPL Summer Split begins today with 17 teams competing not only for the championship, but also the right to represent the region at Worlds.
It's just over a month in between Spring and Summer splits, which is shorter than usual because of how the COVID-19 coronavirus outbreak impacted scheduling.
In between, there were a handful of roster changes, legendary AD carry Jian "Uzi" Zi-Hao retiring, and the Mid-Season Cup.
---
1. Top Esports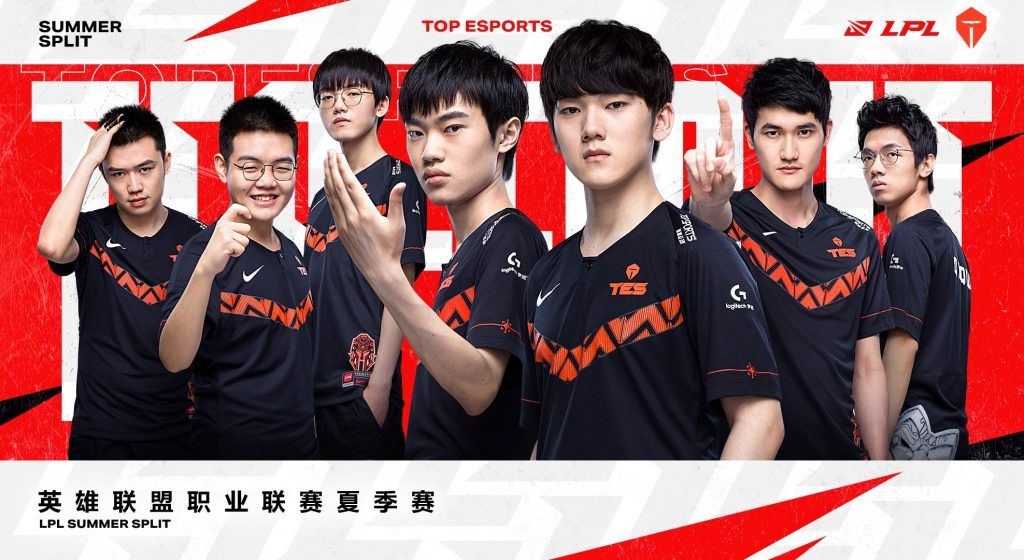 Fourth in regular season, second in playoffs, first at the Mid-Season Cup. Top Esports' key roster change right before Spring concluded saw the addition of former Invictus Gaming bot laner Yu "JackeyLove" Wen-Bo, who has elevated the entire team. Expect TES to keep rising higher.
---
2. JD Gaming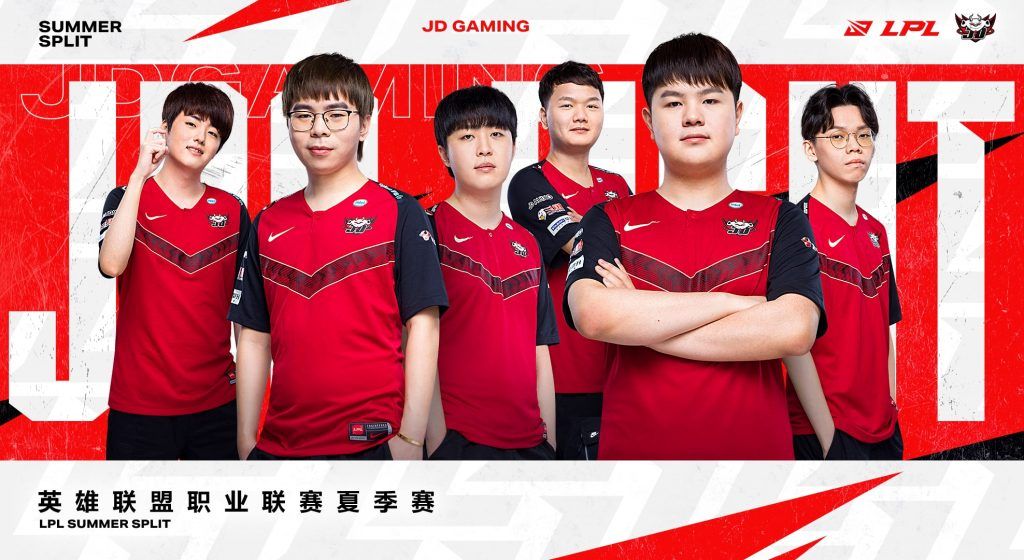 The 2020 LPL Spring champions edged out TES 3-2 for the title, but showed cracks in their armor at the Mid-Season Cup semifinals against FunPlus Phoenix. Banning Nidalee and Graves against Seo "Kanavi" Jin-hyeok, can JDG excel even when their star jungler doesn't get ahead in the early game?
---
3. FunPlus Phoenix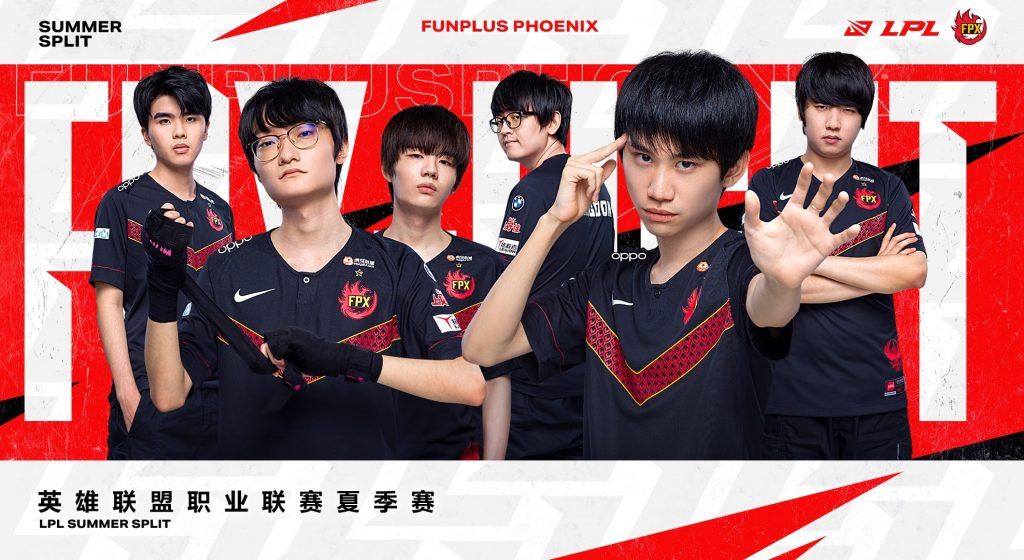 During the off season, Kim "Doinb" Tae-sang spoke about dealing with criticisms on stream, and how his wife responded with encouraging words. Frequently relying on his signature champion, Ryze, Doinb does not play meta mid laners like Syndra, LeBlanc or Corki.
Nonetheless, FPX are able to play around his unique champion pool and work well together as a team, out-rotating opponents on the map.
---
4. eStar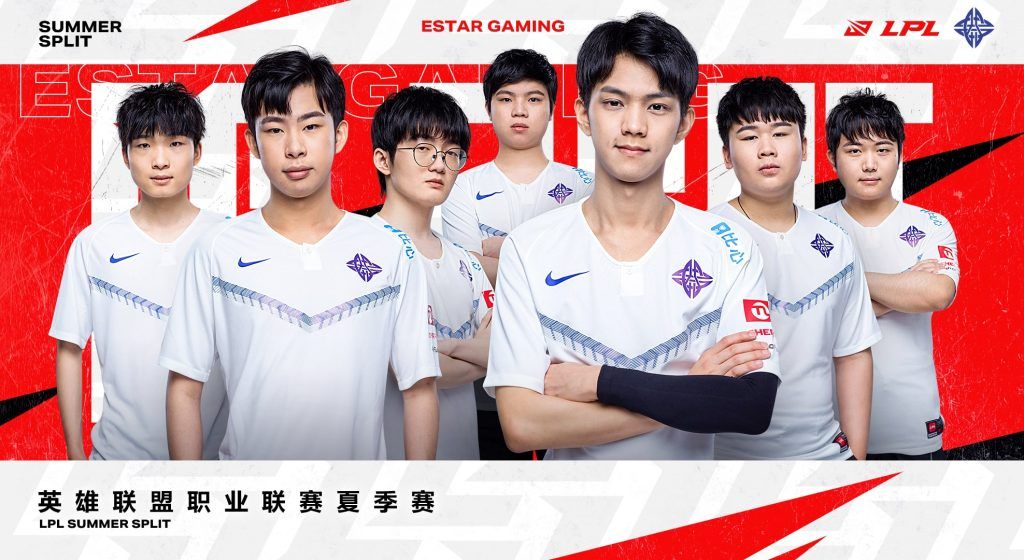 The dark horse of Spring, eStar enters Summer without mid laner Yuan "Cryin" Cheng-Wei, who moved to Royal Never Give Up. Previously from LGD Gaming, Huang "Fenfen" Chen will take his place as their starting mid laner.
Former 2014 World Champion top laner, Choi "DanDy" In-kyu has also joined as Head Coach.
Even though eStar shone in the regular season, taking down top teams like FunPlus Phoenix and Invictus Gaming, they limped to the finish line and struggled during the playoffs, falling out in Round 1. If there's one thing that can be relied on, it's the organization's philosophy on developing talent to create strong team synergy.
---
5. Invictus Gaming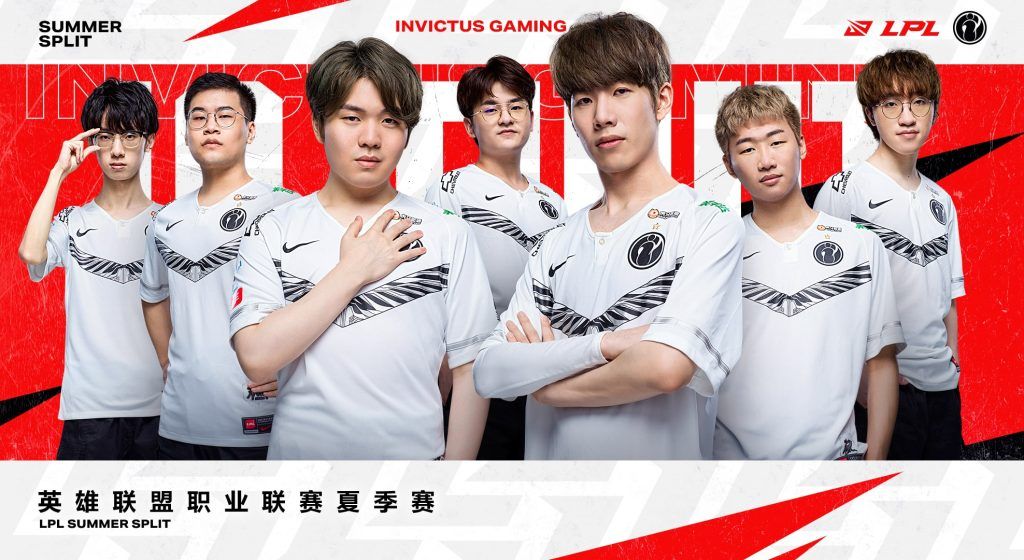 Lu "Leyan" Jue joined IG from the LDL in Summer 2019, and started over Gao "Ning" Zhen-Ning for majority of the games. He has since left for Vici Gaming, and IG has chosen not to replace him.
Even though IG finished first in the regular season, it all went downhill from there. They lost 1-3 to TES in the semifinals, and were not able to win a single game in the 3rd/4th place match against FPX, or at MSC.
With Ning as their only jungler in Summer, it is time to roll the dice.
---
6. Edward Gaming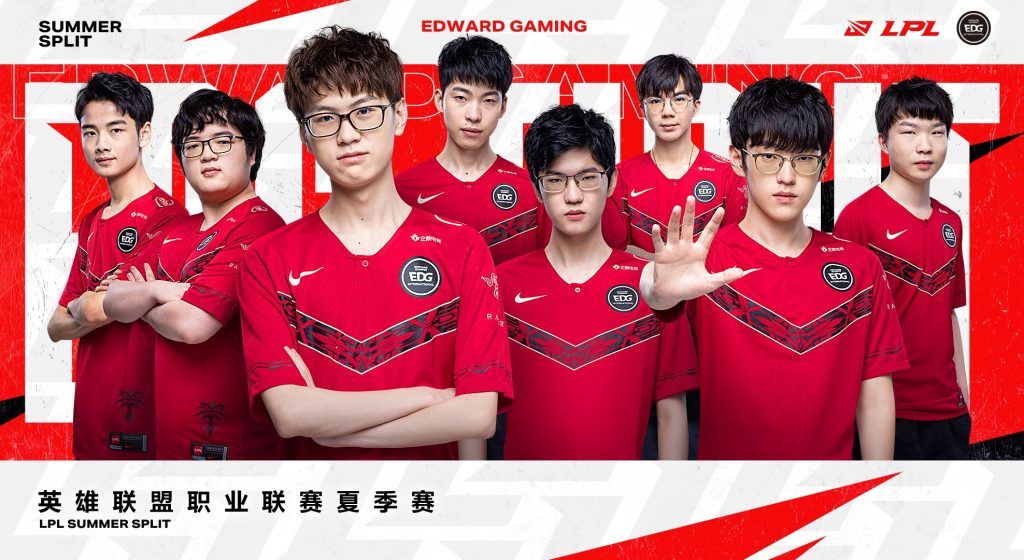 Sharing equal game time with Zhao "Aodi" Ao-Di this season, EDG's top laner Lim "Jinoo" Jin-woo has retired at the age of 25 after spending one year with the team. In the bot lane, EDG moved Wu "BBD" Ling-Feng up to the main roster from their academy team.
EDG looked strong after defeating RNG 3-1 in Round 1 before losing to FPX in the quarterfinals.
One of the best performing AD carries in Spring, young bot laner, Wang "Hope" Jie, can only get better after gaining experience from his first season competing in the LPL.
---
---
7. Royal Never Give Up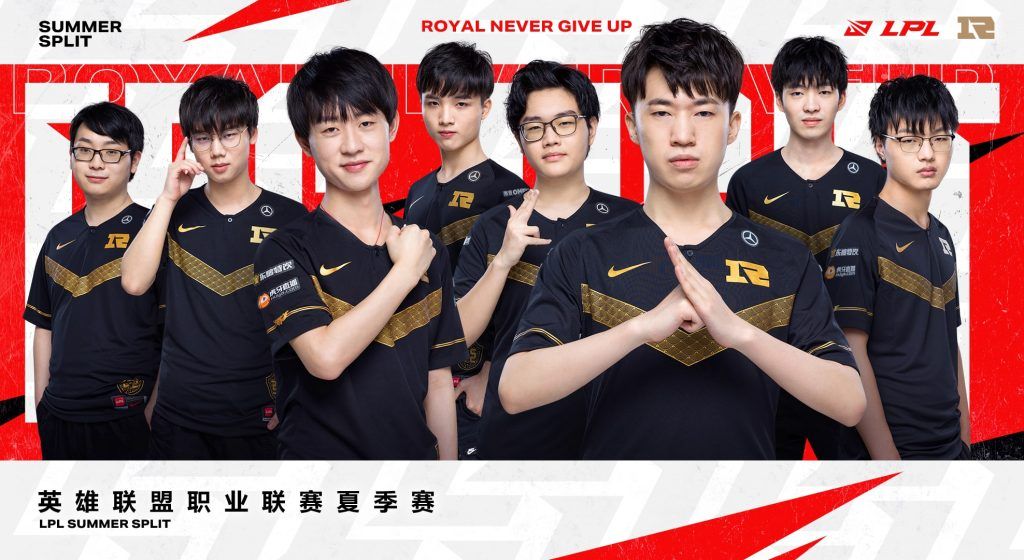 When RNG put up a shaky performance in Spring, fans were asking one question, "Where's Uzi?". Officially retired, RNG will no longer be able to depend on his shotcalling abilities and superstar carry antics.
After a year with RNG, Xie "Langx" Zhen-Ying was transferred to LGD. Top laners He "705" Yu-Long and Tian "New" Zhi-Peng have joined from JD Gaming and LDL team Legend Esport respectively.
A mid laner with 204 kills – the most out of all the mid laners in Spring regular season, and second highest overall – Cryin has returned to Royal after departing from the academy team to join eStar for one split.
RNG will have to prove themselves with a new top laners and depend on Li "XLB" Xiao-Long's growth as their only jungler.
---
8. Team WE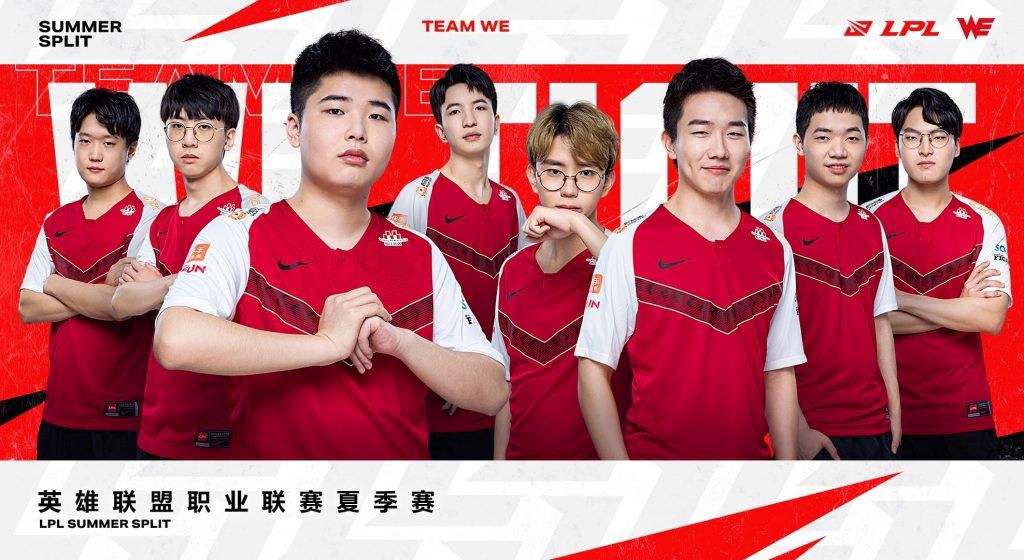 Team WE surprised by beating EDG and OMG 2-1 on the final two days of Spring to book the last spot in the playoffs. Dominating ES 3-1, they were however knocked out by TES in the quarterfinal.
Without changes to their main roster, WE will be looking to ride on the momentum going into Summer.
---
9. Vici Gaming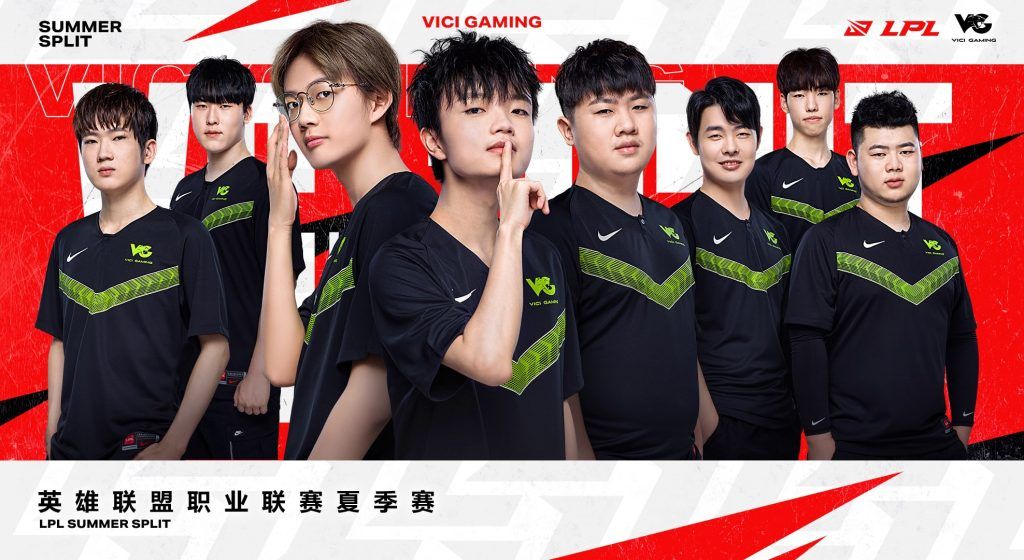 The only roster change is the departure of Lee "Chieftain" Jae-yub, who has been replaced by Leyan. VG relied on Li "Aix" Yang more throughout the season, so we'll have to see how the organization – with former SK Telecom T1 Kim "kkOma" Jeong-gyun as head coach – continues to groom these young talents.
---
10. LGD Gaming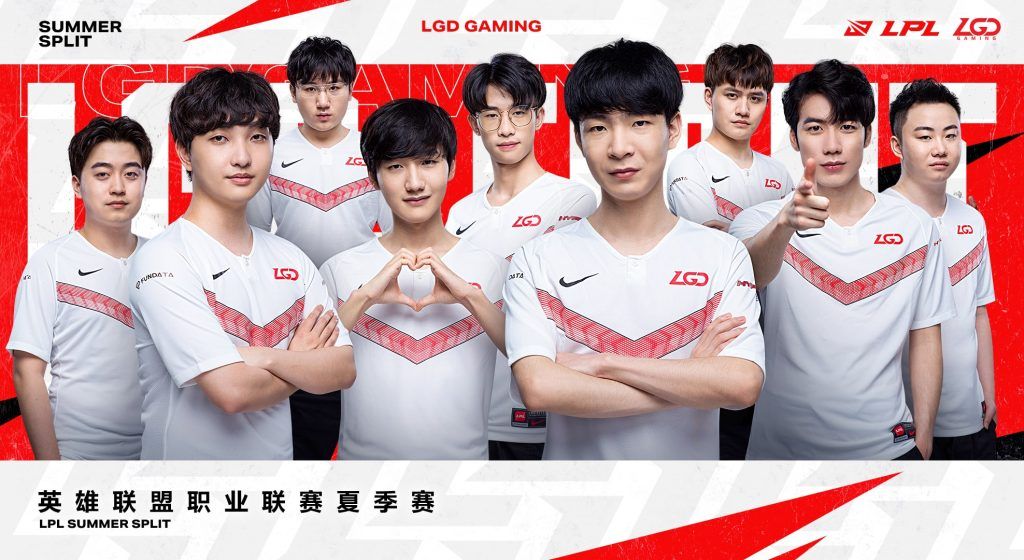 LGD's roster received an upgrade going into Summer. Besides Langx from RNG, mid laner Su "xiye" Han-Wei from DMO, better known for the four years he spent on WE, has joined.
They also added two substitute supports – Ling "Mark" Xu who moved from DMO and Wang "Alu" Zhi-Yi from ES who did not get any play time in Spring – and promoted top laner Fang "Garvey" Jia-Wei, from the academy roster.
Alongside Han "Peanut" Wang-ho and Ha "Kramer" Jong-hun, if LGD manages to make this roster work, they can certainly climb higher.
---
11. Bilibili Gaming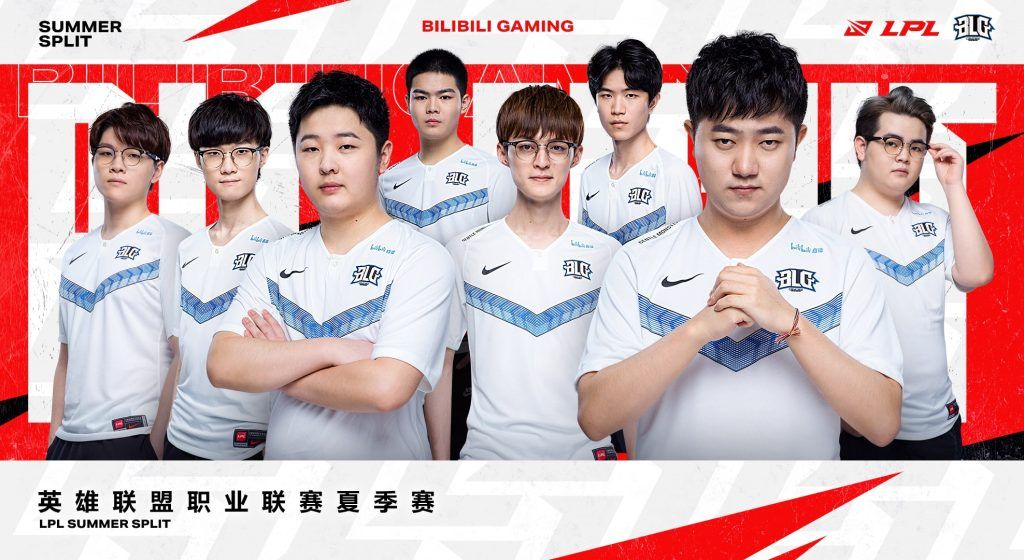 Xie "Jinjiao" Jin-Shan changed roles from bot to support. He makes way for 18-year old Wang "Wings" Shu-Kai, their sole starting bot laner who has been promoted from the academy team and debut in the big league.
In Spring, BLG hardly went down without a fight, frequently stretching series to three game, so expect them to aim for more consistency.
---
12. Suning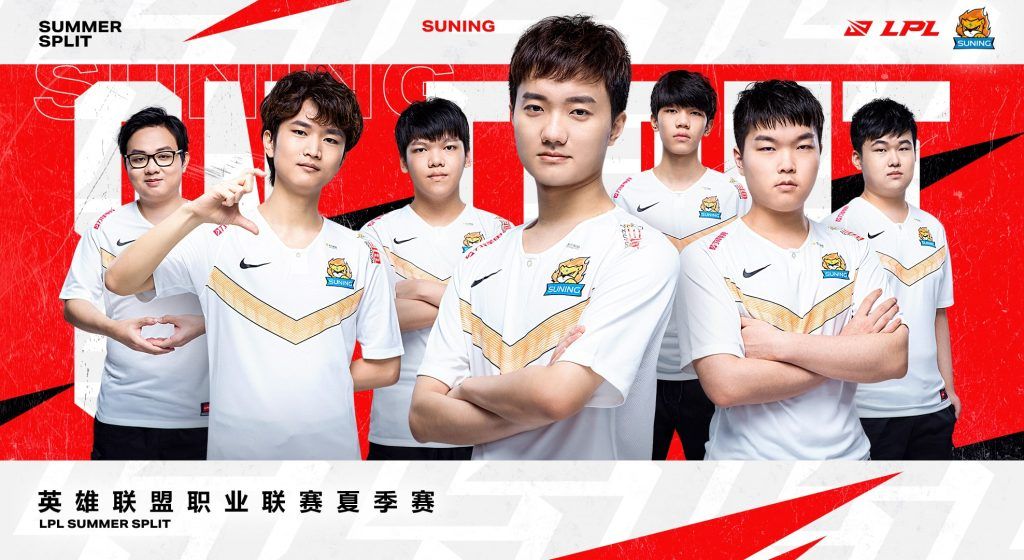 Substitute bot laner Wei "Weiwei" Bo-Han has moved to Victory Five, while jungler Chen "View" Yu-Ming was promoted from the academy roster. This looks like a win for Suning, for having a substitute jungler can make up for some of Lê "SofM" Quang Duy's individual inconsistencies and bring a different dynamic to the team.
---
13. Oh My God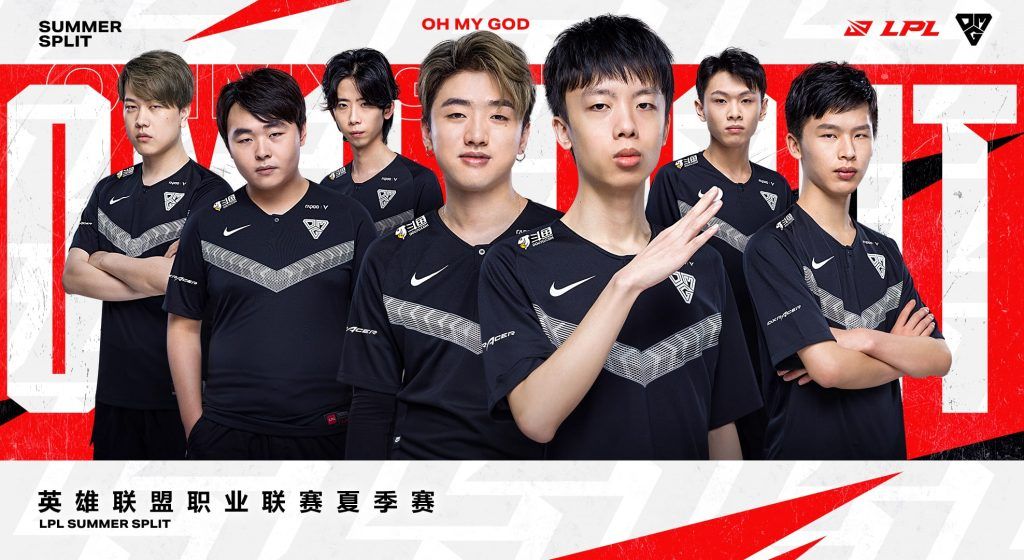 Without any changes to the main roster, OMG added Huang "Aliez" Hao, previously from Victory Five, and Liu "Sora" Zhi-Long as top lane substitutes.
Against upper bracket teams, OMG went 0-2 most of the time. We'll have to see if sticking with the same team will lead to more improvements.
---
14. Rogue Warriors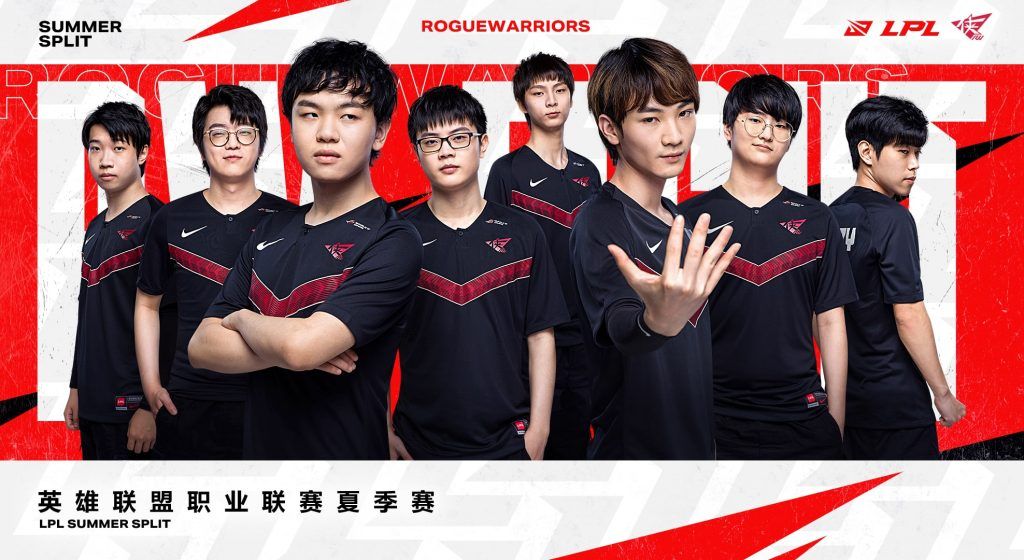 Like the rest of the middle of the pack teams, Rogue Warriors main roster saw no major changes. They made one addition – former EDG academy team jungler Zeng "Youdang" Xian-Xin has joined the team, giving them more options to sub out top, mid or jungle when needed.
---
15. Dominus Esports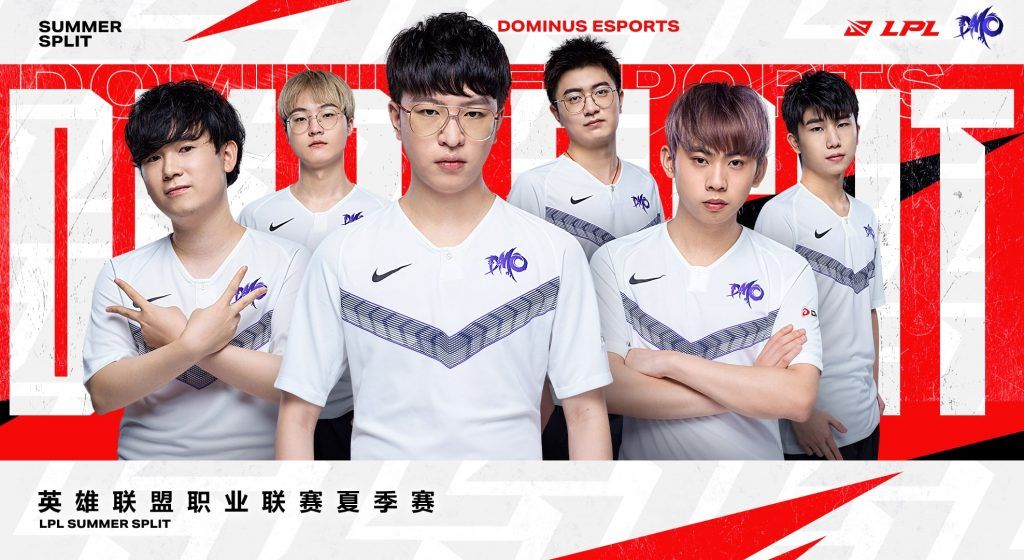 The major change to DMO is their bot lane. Bot laner Ling "Mark" Xu moved to LGD Gaming, and support Chen "GALA" Wei left the team. To replace the duo lane, DMO moved Wang "Helper" Huan-Wei and Lu "Mitsuki" Jia-Lun up from their academy roster.
---
16. LNG Esports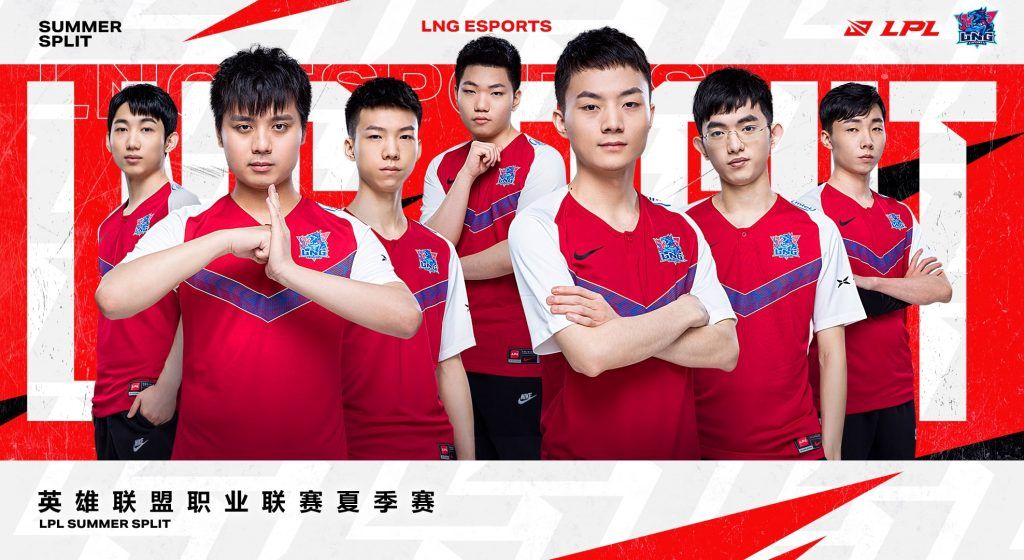 LNG was hit by one major roster change in the departure of bot laner Lu "Asura" Qi, who was averaging 30.3% of the team's damage. Former substitute bot laner Wang "Light" Guang-Yu will be the sole starter for the team.
Former Flash Wolves top laner, Chou "Steak" Lu-Hsi, will be their new head coach.
---
17. Victory Five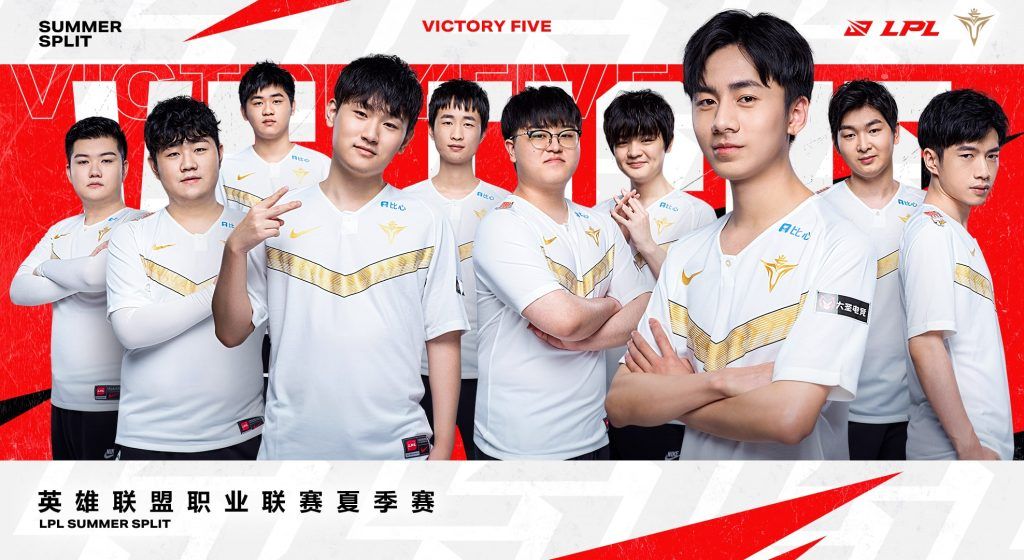 Former FunPlus Phoenix academy team support Guo "ppgod" Peng has joined the team. Another support, Zhang "ZYF" Yi-Fan from V5's academy team, has been promoted.
Together with newcomers bot laner WeiWei, another bot laner Lee "SamD" Jae-hoon and top laner Yu "Biubiu" Lei-Xin from Suning, the refreshed roster is a mixed bag and largely unproven.
Will V5 – who had a record of 0-16 in Spring – finally win their first match in the LPL this summer?
READ MORE: Legendary AD carry Uzi retires at 23 due to serious health concerns