With a 10-6 record in the regular season, LNG Esports finished 8th out 17 teams in the 2021 LPL Summer Split.
Entering the 2021 LPL Summer Playoffs in Round 1, Xie "icon" Tian Yu and the rest of the LNG squad narrowly defeated Suning 3-2, before overcoming Top Esports 3-1 in Round 2.
Out of the nine games played, icon has picked eight unique mid lane champions.
In the current League of Legends patch 11.15 meta where the mid lane is largely polarized by LeBlanc and Syndra as the top two most picked champions across pro leagues, the fact that icon can excel on a variety of champions from assassins, to control mages, to supports, is impressive.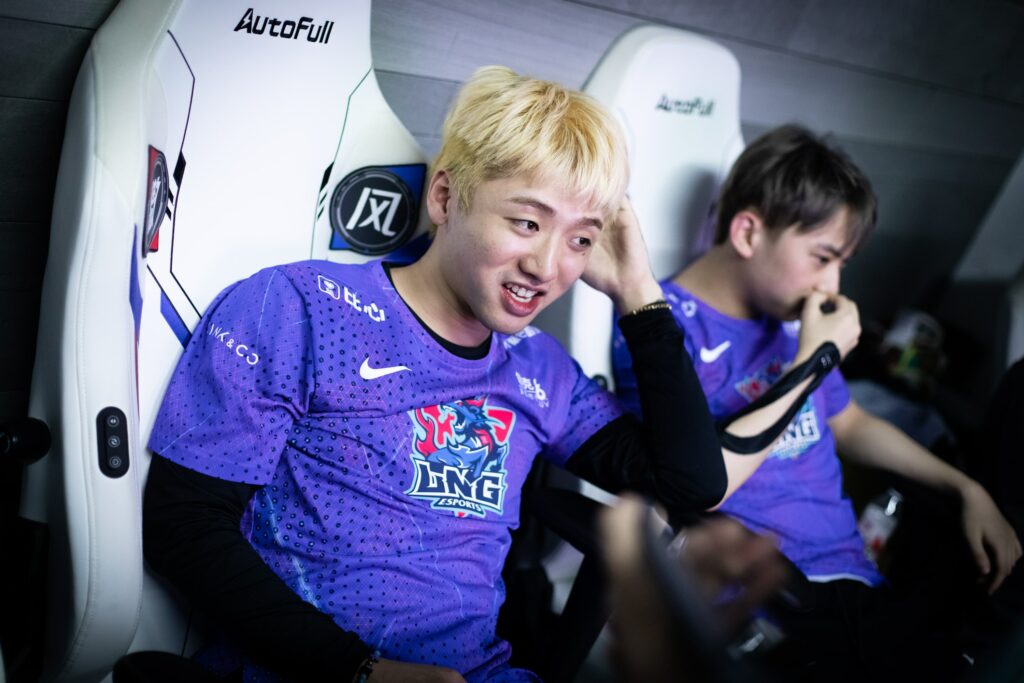 ---
---
LNG icon is the only player in LPL Summer to pick Xerath
In the first playoffs series against Suning, LNG Esports found themselves two games up. Finishing with positive KDAs on LeBlanc and Syndra, icon contributed an average of 25% total damage for his team.
Despite dropping game three, icon boldly locked in Xerath mid in game four as a counter pick on red side. Outranging Syndra, icon on Xerath could potentially poke her down in lane, and use his long-range ultimate, Rite of the Arcane, to help out his teammates across the map.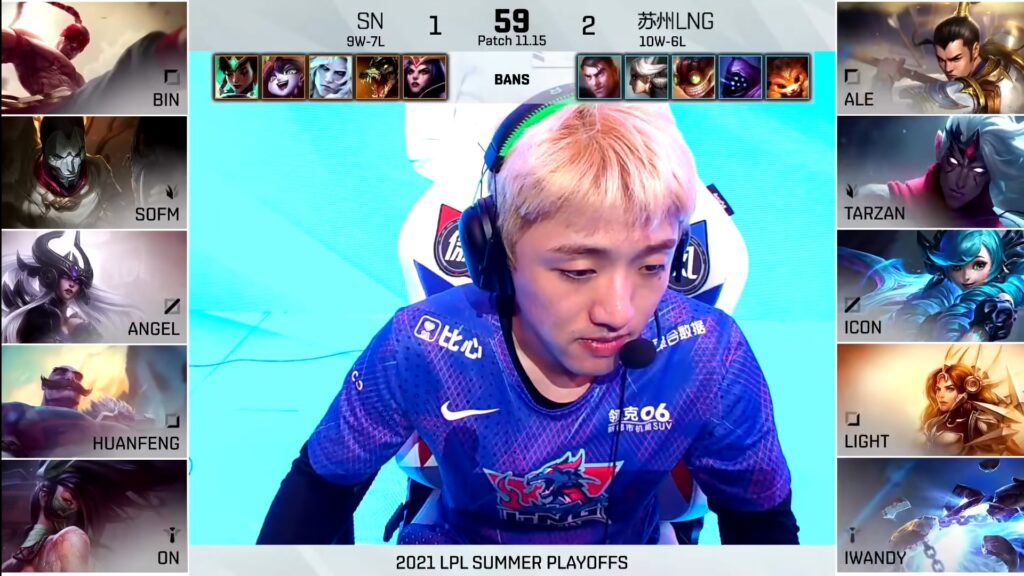 In fact, this isn't the first time icon brought out Xerath. In the LPL Summer regular season, he also picked this non-meta mage against Thunder Talk Gaming's mid Lulu.
Despite the outcome of game four, icon had a positive performance on Xerath, holding a 2/0/2 score from early to mid game. Even in the midst of chaos in the late game, he was able to pull off impressive snipes with his ultimate.
From killer assassins to supporting teammates on Lulu in the 2021 LPL Summer Playoffs, LNG icon does it all
So far in terms of champions, he has played Syndra twice, and LeBlanc, Galio, Xerath, Lulu, Cassiopeia, Orianna, and Yasuo once.
After winning game one and two against Top Esports in Round 2 of the 2021 LPL Summer Playoffs, LNG Esports dropped game three before moving into what would be the final game in the series. Again on red side, LNG Esports saved their last pick for icon, who locked in Yasuo to face off against Zhuo "knight" Ding's Lucian.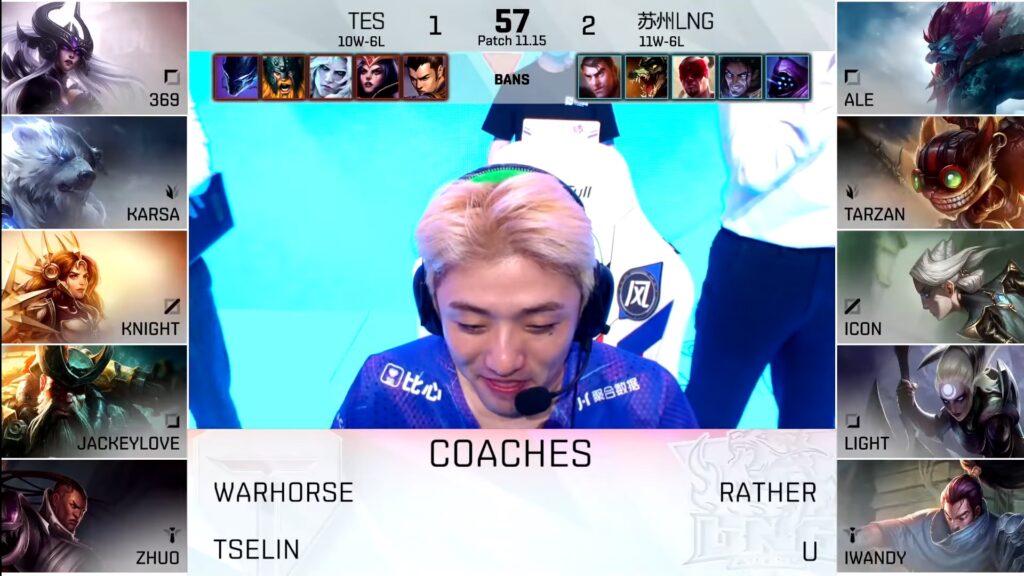 While he wasn't the only mid laner to gamble on the (in)famous assassin, he is the only one with a 100% win rate on this champion in both the regular season and playoffs so far. Against JD Gaming in the Summer Split, icon was successful running Exhaust on Yasuo in the same matchup against Zeng "Yagao" Qi.
Even though Top Esports had early leads and three elemental dragons to LNG's one, the team pulled through in 5v5 team fights later on. Things started to turn around when icon's Yasuo hit his two item power spike with Immortal Shieldbow and Guardian Angel.
By the 30-minute mark, he had completed Infinity Edge. Finally, it was Yasuo's time to shine. Together with his team, they knocked on the doors of Top Esports' base with Baron buff, as icon sliced through four enemy champions in two double kills to advance to the next round of the 2021 LPL Summer playoffs.
17 unique champions in the regular season, and nine already in the playoffs, LNG icon continues to impress on diverse picks. What other champions will he pull out of the hat?
LNG Esports continue their run as they take on Royal Never Give Up in Round 3 of the 2021 LPL Summer Playoffs on August 19 at 5:00 p.m. Watch the English livestream on LPL's official YouTube and Twitch channel.
READ MORE: 2021 LPL Summer Playoffs: Schedule, results, where to watch