The LCK 2020 Summer Split starts tomorrow, and it looks like it will be another highly competitive season.
Teams have had nearly two months to review their rosters, change their player line-ups, renew their strategies, and reload for the Summer season, the playoffs, and eventually a shot at the World Championship (Worlds).
Who will be Korea's representative this year? Here's how we rank the teams at the start of the season.
---
1. T1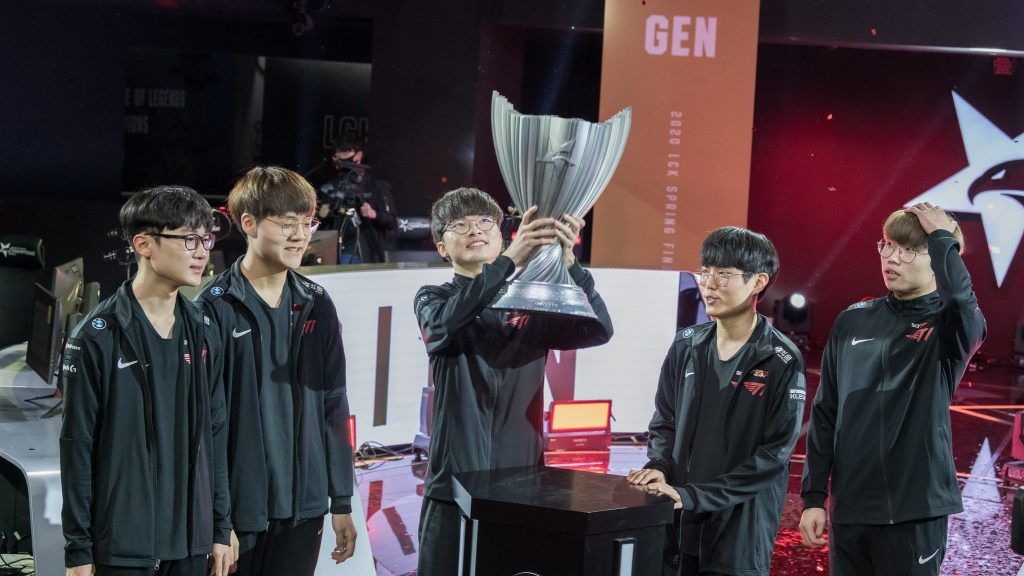 T1 stays on top with unbelievable performances throughout the Spring regular season and playoffs. A triumphant first-place finish in both the regular and post-season, saw Lee "Faker" Sang-hyeok and his crew dominate with methodical gameplay, regardless of their opponents.
With the all-star team leading the Korean league, T1's main concern is Gen.G. While T1 ended the season in first place, they traded the top spot with Gen.G throughout the season. If T1 wants to completely lock out strong teams like Gen.G from stealing their spot, they'll have to be more attentive in counter-drafting to secure easy wins on strong teams.
---
2. Gen.G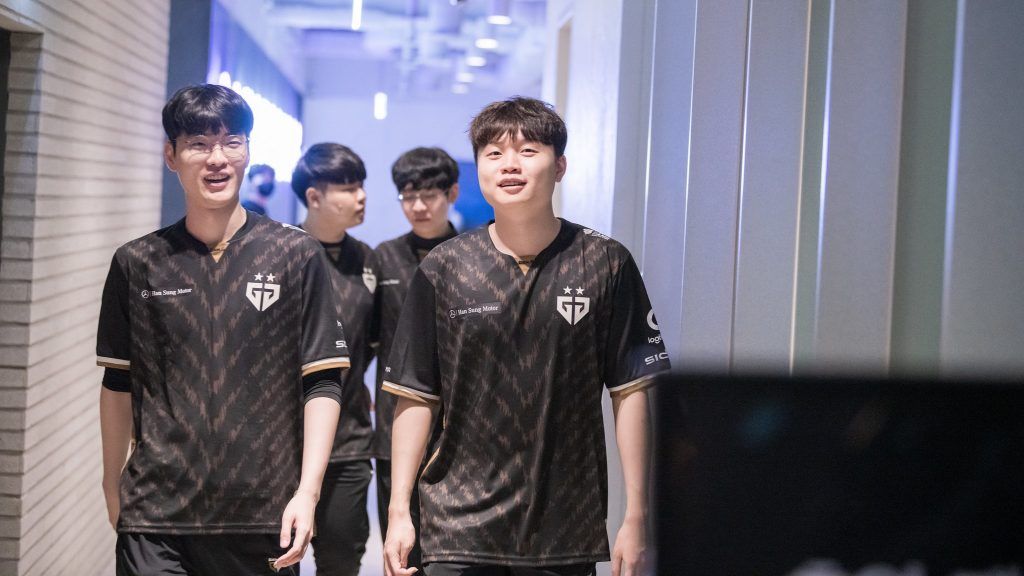 Gen.G comes back into the competitive season as T1's main rivals. Ever since Kim "Clid" Tae-min's transfer into Gen.G last year, the team has been butting heads with T1 on the Spring Split leaderboard.
Through Gen.G still lacks that clutch factor to steal wins from T1, Gwak "Bdd" Bo-seong and the rest of the roster are still championship material.
If the rest of the roster can find a way to ease the pressure off of Bdd and have Park "Ruler" Jae-hyeok secure a substantial gold-lead, Gen.G may find a winning strategy against the league leaders.
---
3. DragonX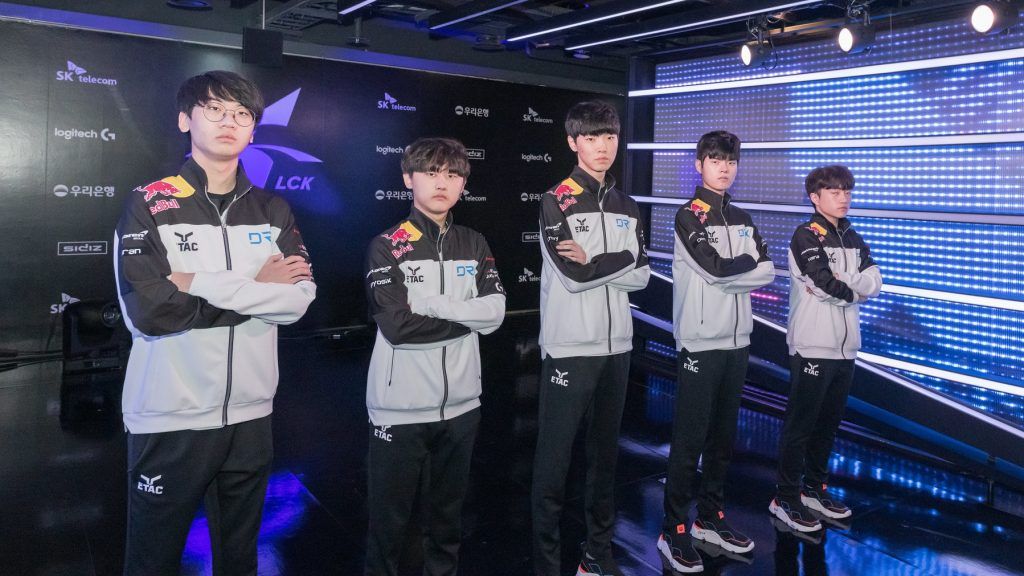 The young and hustling crew of DragonX emerged as one of the best teams in the Korean league. Although they may lack patience and commitment, these guys make up for it through offensive domination.
The MVP bot-lane synergy of Kim "Deft" Hyeok-kyu and Ryu "Keria" Min-seok is DRX's reliant combo to destroy the competition. With the duo consistently popping off in the bot-lane, Jung "Chovy" Ji-hoon also adds another layer of offense as a solo-kill specialist. Once the team has finally hit its stride in the regular season, there is no doubt that these guys will secure a top 3 finish in the playoffs.
---
4. KT Rolster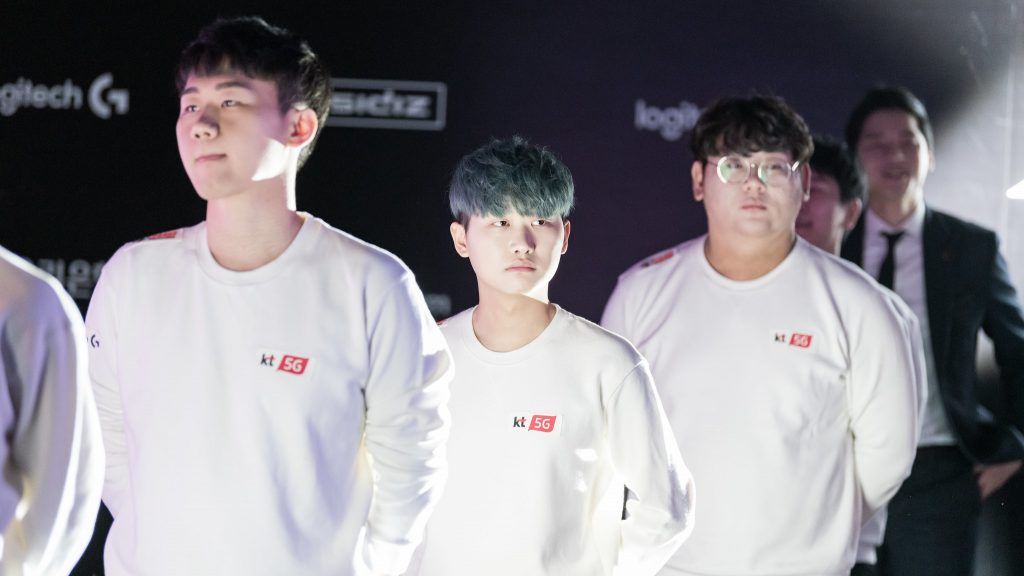 KT Rolster is looking to get back to top-tier status with the return of some key franchise players. Song "Smeb" Kyung-ho and Son "Ucal" Woo-hyeon will be acting as substitutes for the top and mid roles respectively.
The team's gameplay mainly revolves around the bot lane of Kim "Aiming" Ha-ram and Park "TusiN" Jong-ik, doing around 43% of the team's damage. With the new subs, they can expound on supporting that playstyle or change it up by providing a top/mid-centric alternative. Overall, Smeb and Ucal will provide a new dynamic that will make KT's glass-cannon playstyle a bit hardier.
---
5. DAMWON Gaming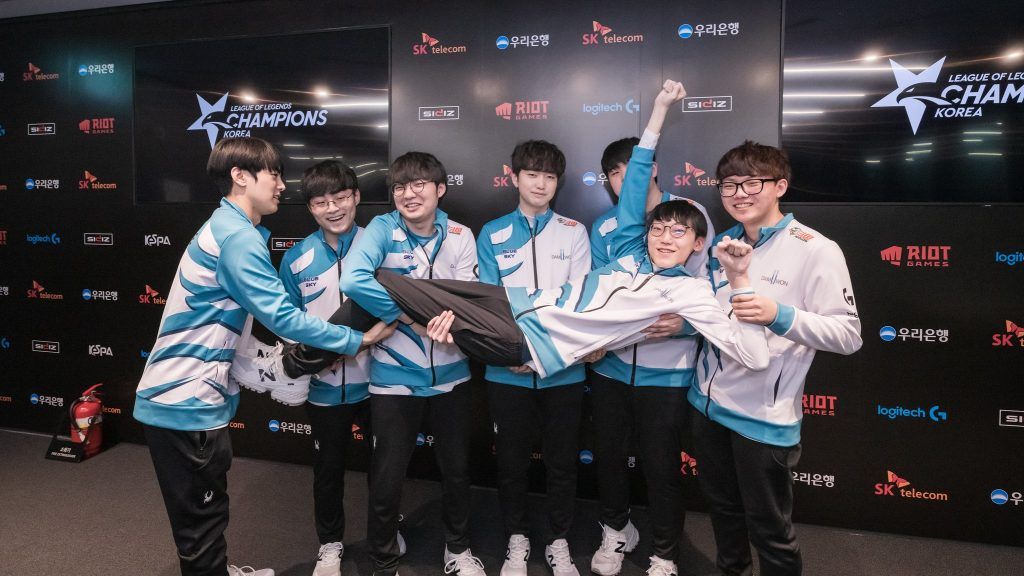 With no real big changes to the coaching staff or line-up, DAMWON Gaming will probably end up around mid-table again contesting with some of the league's up-and-coming teams.
Luckily enough, DWG has some solid substitutes with the Jang "Ghost" Yong-joon and Lee "Flame" Ho-jong to mix-up their plays in a close series. With Jang "Nuguri" Ha-gwon still acting as the team's prized mid/toplaner, the team may pull off some clutch wins against stronger teams like T1 in the coming weeks.
---
---
6. Afreeca Freecs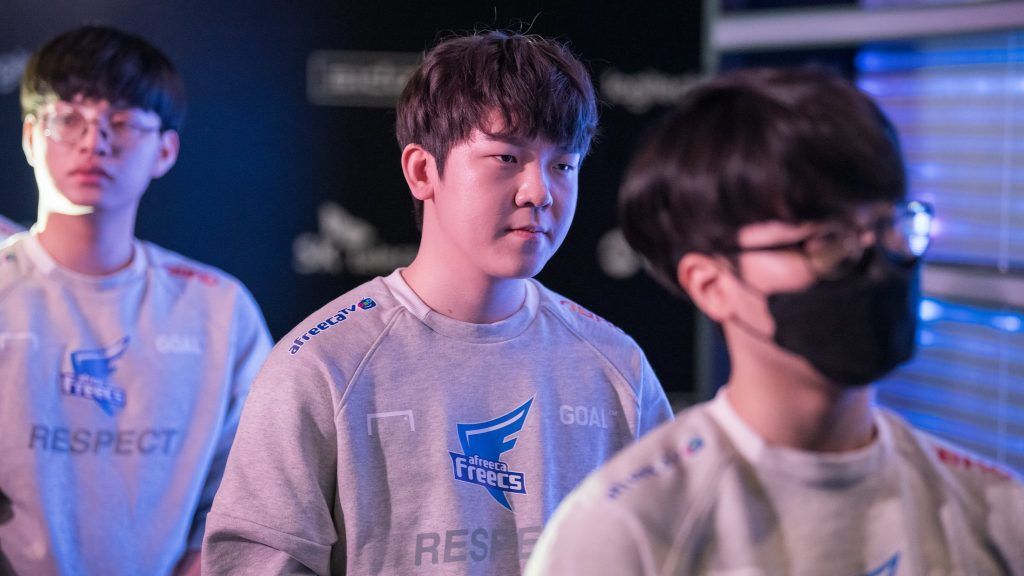 With the recent hire of Han "Rigby" Earl, we're bound to see improvements with the team of Afreeca Freecs. With Rigby's assistant coach role at Clutch Gaming and their underdog run to Worlds 2019, he might be able to lead AF to more wins this season.
From what we know, the team heavily relies on mid and ADC roles to carry games, causing jungle and top to lose in-game significance and dominance. If starting jungler Lee "Spirit" Da-yoon can match the pace of ADC Jin "Mystic" Seong-jun, we're likely to see a stronger and more confident Afreeca Freecs team in the long run.
---
7. Team Dynamics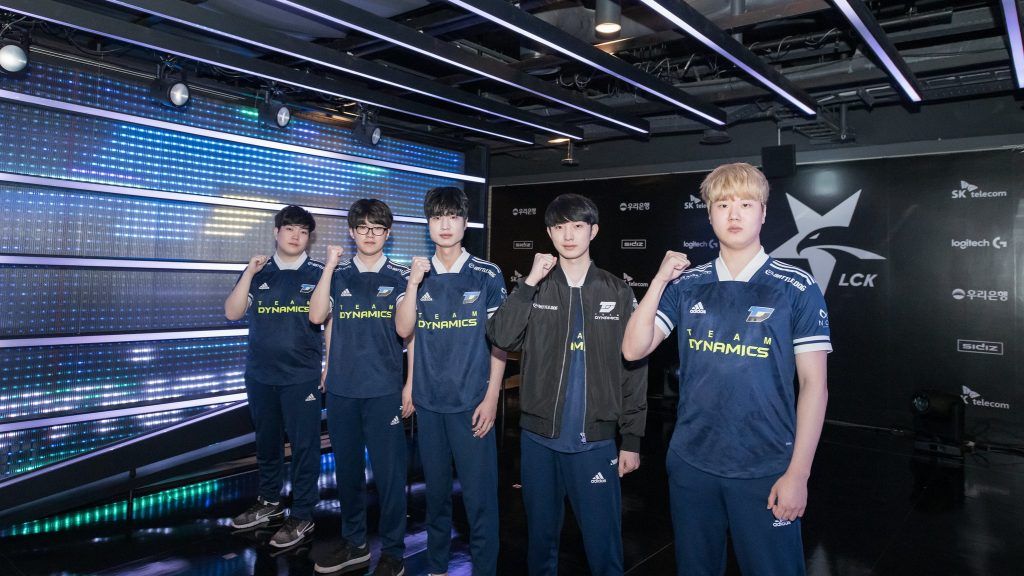 Team Dynamics enters the LCK as a raw powerhouse, ready to see where they fit in the league. The newcomers destroyed their opponents in the LCK Summer Promotion, but it'll take a season setting to see if these guys are the real deal.
We'll be keeping our eyes on DYN's main damage dealers, midlaner Lee "Kuzan" Seong-hyeok and toplaner Lee "Rich" Jae-won, to see what the team can do on offense. On top of that, Kim "Beyond" Gyu-seok and Seo "deokdam" Dae-gil boasted a 6+ KDA rating in Challengers Korea so it'll be quite interesting if the boys can hold up their averages in the LCK.
---
8. Hanwha Life Esports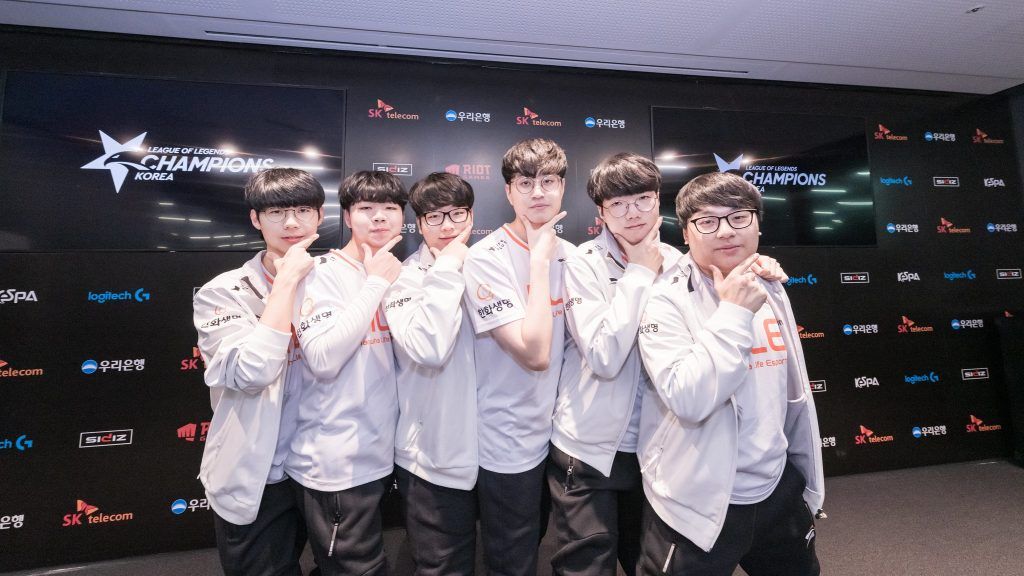 Hanwha Life may not be the poster boys for elite Korean gameplay, but the esports org is changing how teams manifest synergies amongst their members.
Racking up a ten-man roster for the LCK, HLE will probably have a matrix of different line-ups to keep things unexpected. With the recent transfer of Park "Viper" Do-hyeon, former ADC Oh "Vsta" Hyo-seong is now sitting in the support role with Son "Lehends" Si-woo. With three more trainees entering the main roster, opposing players will definitely have a hard time deciphering who's the main man throughout a series. We're definitely interested if HLE's platoon efforts could secure them a spot in the playoffs bracket.
---
9. SANDBOX Gaming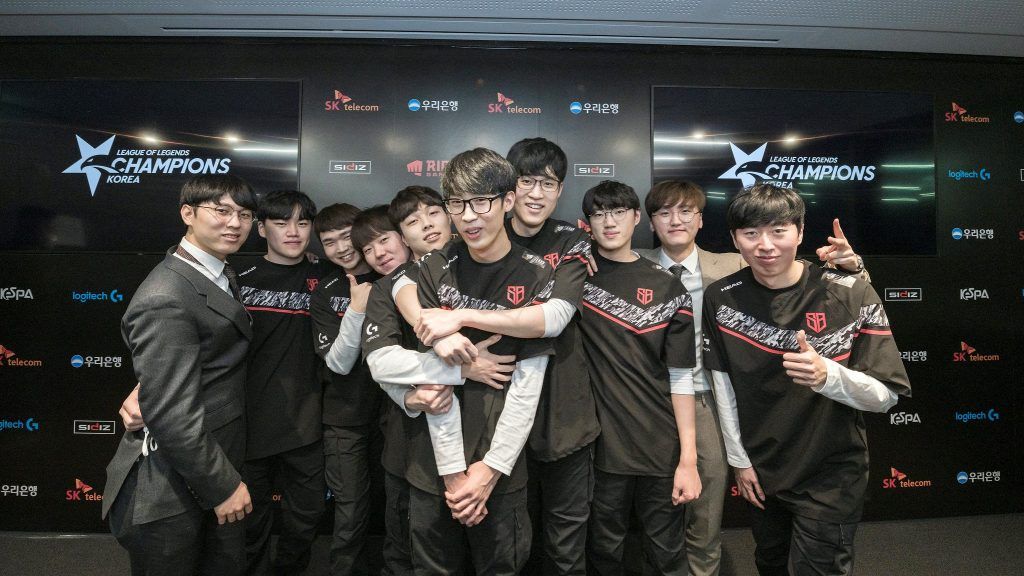 Running off a redemptive win at the LCK Summer Promotion, SANDBOX Gaming will be gunning for a better spot with a bigger team. Fully booked with a ten-man roster like HLE, SANDBOX will find a consistently winning line-up with the likes of Kim "OnFleek" Jang-gyeom and newcomer Jeong "Kabbie" Sang-hyeon.
The team also has a new head coach in Jakob "YamatoCannon" Mebdi, who brings a distinctly European playstyle to the team. Seeing as how the LEC has risen through the world ranks with the likes of G2 Esports and Fnatic, a careful combination of the two regional styles could prove to be a dominant and unique factor in the LCK.
---
10. SeolHaeOne Prince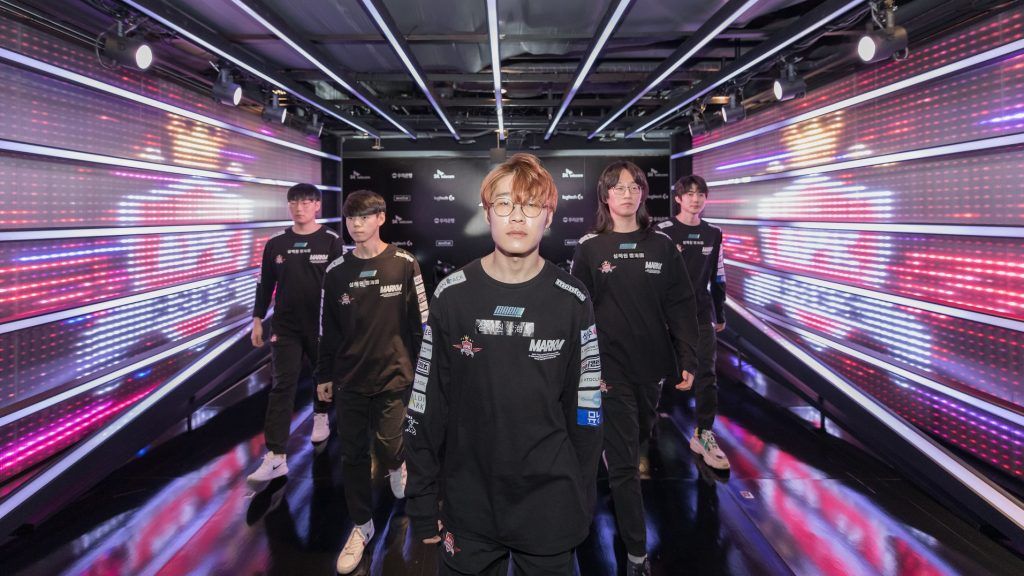 While SeolHaeOne Prince is by no means the perfect team, Lee "HyBriD" Woo-jin and his squad can still be a force of nature on offense. With Son "Mickey" Young-min returning as the starting midlaner, it looks like SHO will be going all-in with an aggressive, offensive playstyle.
Unfortunately, HyBriD will be acting as a substitute to Kim "Trigger" Eui-joo. Despite being a deadly ADC with three pentakills in the Spring Split, HyBriD may act as a clinical finisher in best-of-threes, subbing in with Trigger to secure the win. Regardless, the young LCK team still has a lot of potential and we hope they're able to upset some of the bigger names in the league.
---
The LCK 2020 Summer Split starts on June 17.
READ MORE: Online format for LCS 2020 Summer Split schedule revealed