MAD Lions has been one of the surprises of the League of Legends European Championship (LEC) Summer Split with four consecutive weeks on top of the standings.
A huge part of their success is thanks to the team's Czechoslovakian AD Carry Matyáš "Carzzy" Orság.
Known for his aggressive plays as Kalista, Carzzy is being considered by some fans as potentially the best ADC in the LEC right now. However, the humble player believes he still has a lot of room left for improvement.
"I wouldn't say I'm the best all the time,: said Carzzy. "I think I'm like, top 2. I'm pretty confident that I can be the best AD carry in EU but I don't think I'm there yet."
When asked about his closest competitors, Carzzy mentioned bot laners Luka "Perkz" Perković from G2 Esports and Martin "Rekkles" Larsson from Fnatic.
Carzzy now ranks first in win percentage (82%) and in most kills (39) tied with Rogue's Steven "Hans sama" Liv.
He also has the second average share in MAD Lions' total damage with 24.3% next to mid lane Marek "Humanoid" Brázda with 32.1%.
---
---
Additionally, Carzzy feels great after beating G2 Esports to make up from his team's loss during Week 1 of the LEC Summer Split.
"I'm happy that we're not 0-2 against any team in the LEC right now. I was also kinda surprised in draft that they just gave me Kalista and picked Ezreal into it. I'm not sure why anyone would do that," wondered Carzzy.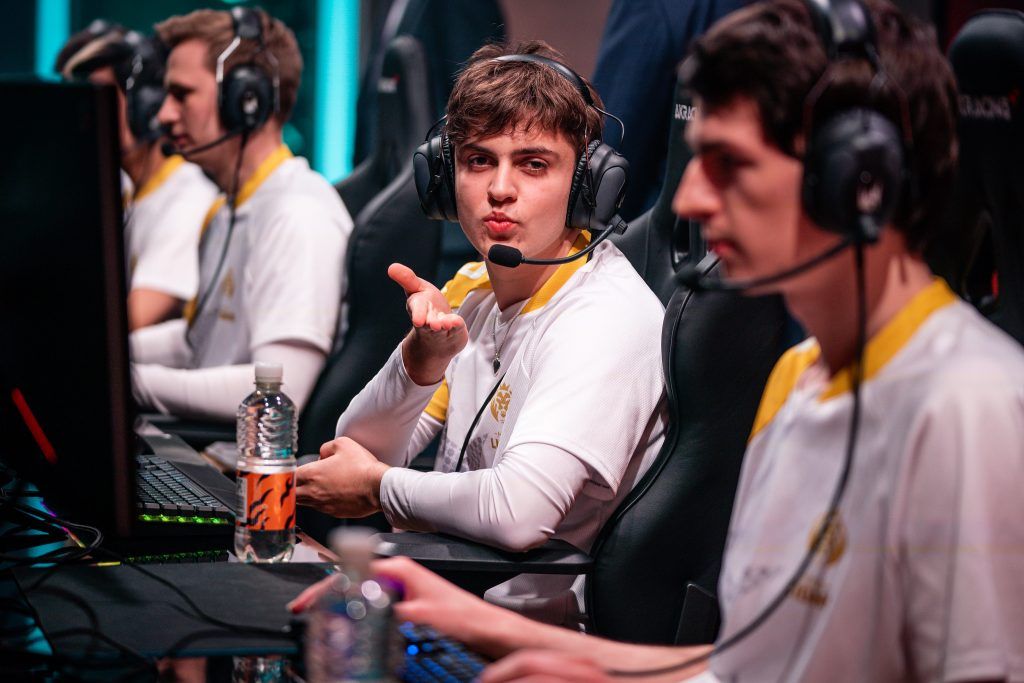 At the mention of the Summer Split Playoffs, Carzzy left a warning to other LEC teams for the rest of the season.
"We had only two games, or actually three games playing best-of-fives together and it went kinda well. I think this split is gonna be a lot better because we are a lot better as a team obviously and also we have much more experience. I think the teams should be scared."
Carzzy also revealed that he and Humanoid are the funny guys behind the skits at the end of their matches.
READ MORE: A closer look at MAD Lions Shadow's insane Lee Sin mechanics