Looking to get a career in esports? This is one opportunity you shouldn't miss, especially if you are based in Vietnam.
Gen.G wants you to join their team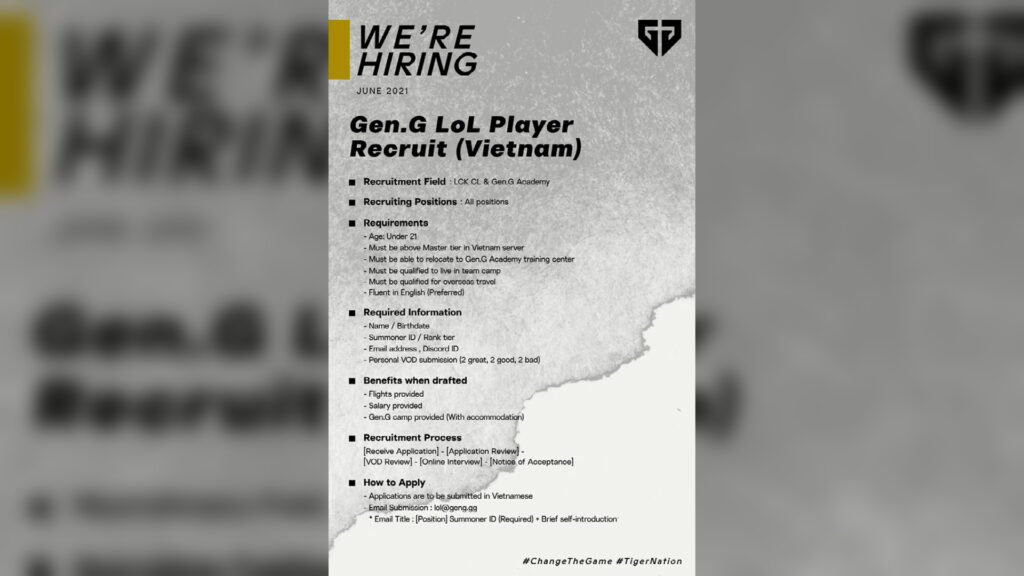 South Korean esports organization Gen.G recently posted an official announcement stating that they are looking for young talent in Vietnam to join their LCK Challengers and Academy lineup. Vietnamese LoL players who will catch the organization's eyes will be able to live in the team's training center located in Seoul, South Korea.
Gen.G's requirements for Vietnamese LoL players
must be under 21 years old
must be above Master tier in the Vietnam server
must be able to relocate to their Academy training center
must be qualified to live in the team camp
must be qualified for overseas travel
fluent in English (preferred)
The LCK dream for LoL players in Vietnam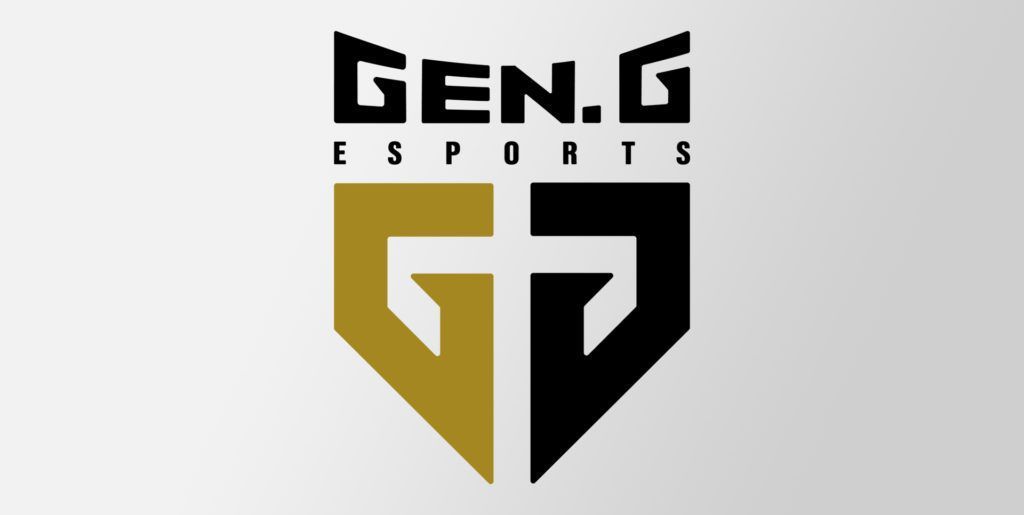 The recruitment criteria that Gen.G requires for Vietnamese LoL players is relatively low. Normally, League of Legends teams in Vietnam require candidates to reach the Challenger tier on the Vietnamese server, Master tier on the Korean server, or even higher.
---
---
With the relatively stressful COVID-19 pandemic situation around the globe and potential visa problems in Vietnam, traveling abroad can also be a big obstacle for Vietnamese LoL players who have never been outside the country. The new language might also be a big barrier if you want to live and work in a foreign country for a long time. Therefore, it takes a lot of passion and determination for promising talents to reach the League of Legends Champions Korea (LCK) dream.
Gen.G is one of the most popular League of Legends teams in the LCK region and has produced several renowned players like Lee "Crown" Min-ho, Kang "Ambition" Chan-yong, and Jo "CoreJJ" Yong-in.
Interested applicants can send their applications to lol@geng.gg.
READ MORE: 2021 LCK Summer Week 1: Don't miss these three must-watch matches