In the opening Worlds 2021 Group Stage match, the Worlds 2020 reigning champions DWG KIA went up against Worlds 2019 Champions FunPlus Phoenix in a highly anticipated LCK versus LPL showdown.
FPX's head coach Chou "Steak" Lu-Hsi stole the spotlight for a moment during the pick and ban phase. Sporting a new look, his usual full head of puffy black hair is now dyed reddish orange; a form of "power up" he told ONE Esports, especially after FunPlus Phoenix's second place finish in both 2021 LPL Spring and Summer playoffs.
Even though the LPL representatives took a loss to DWG KIA in their first best-of-one, Steak is confident that they will bounce back.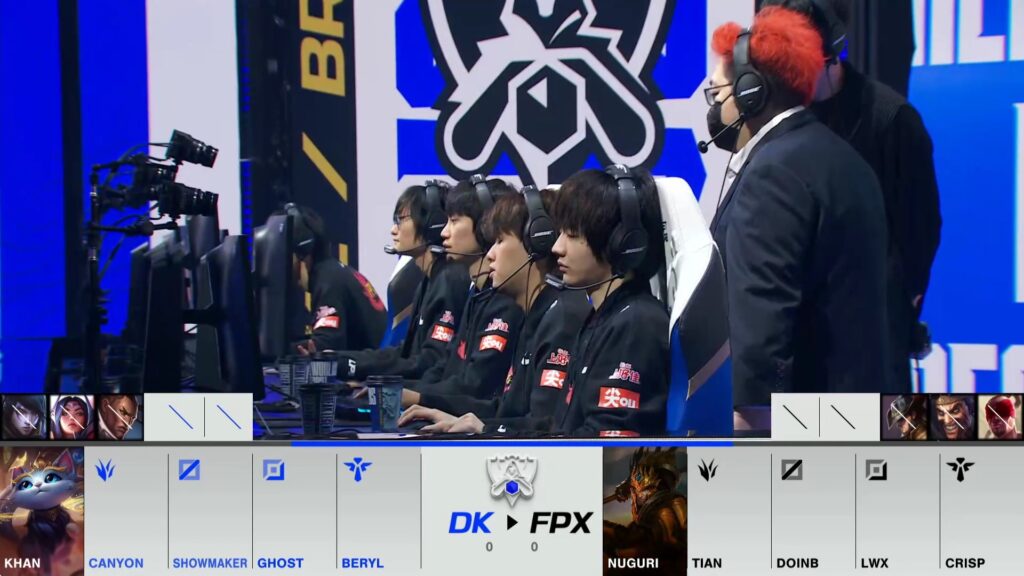 ---
---
Head coach Steak reflects on FunPlus Phoenix's opening Worlds 2021 group stage loss to DWG KIA
DWG KIA debuted on the Worlds 2021 stage with a team composition that had a good amount of poke. After first picking Yuumi on blue side, the new flavor of the month, they opted for lane dominance, and were banking on Heo "ShowMaker" Su's LeBlanc to snowball.
FunPlus Phoenix on the other hand, put together a very strong team fighting lineup. They had at their disposal the classic Galio-Jarvan wombo combo, and poke as well as all-in potential from Jayce and Kai'Sa. In a full-on 5v5 clash from mid to late game, FPX were expected to win.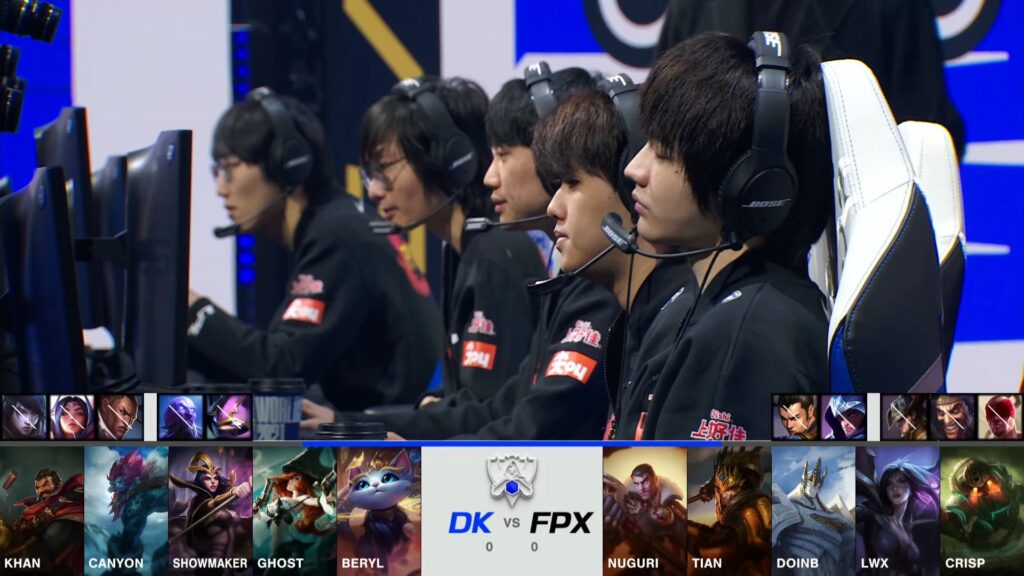 Unfortunately, the early exchanges did not go their way. Out-damaging the LPL squad, DWG KIA took early kills, and ran away with the game, closing it out in less than 30 minutes with a whopping 15,000 gold lead.
When asked about whether he thought it was due to the team composition or in-game execution, Steak told ONE Esports, "Definitely because of in-game strategy and execution. I think we can still adapt, and next game will be better."
He explained that FPX as a team prefers to skirmish, as it is a part of their playstyle. Analysts also point out that their macro and map control defines them, which Steak largely agrees, but also added that it really boils down to team composition.
A former pro player, Steak kickstarted his coaching career in the LMS and joined the LPL in 2018
2021 marks Steak's fourth year in China's League of Legends Pro League (LPL). He last attended Worlds in 2019 with Royal Never Give Up.
"I think the competitive level between LPL teams is fiercer [compared to before]. More star players are developing and joining different teams," said Steak, reflecting on the improved performances of LPL teams over the last few years. "So every Worlds, the difference is quite big."
After retiring from Flash Wolves and coaching them for a year, he joined Rogue Warriors, then moved to Royal Never Give Up, LNG Esports, and finally FunPlus Phoenix.
Compared to other teams, Steak says that "FPX is a bit different in that the team's bond is strong". As such, one of the challenges he faced this year involved integrating newcomers to the tightly-knit family.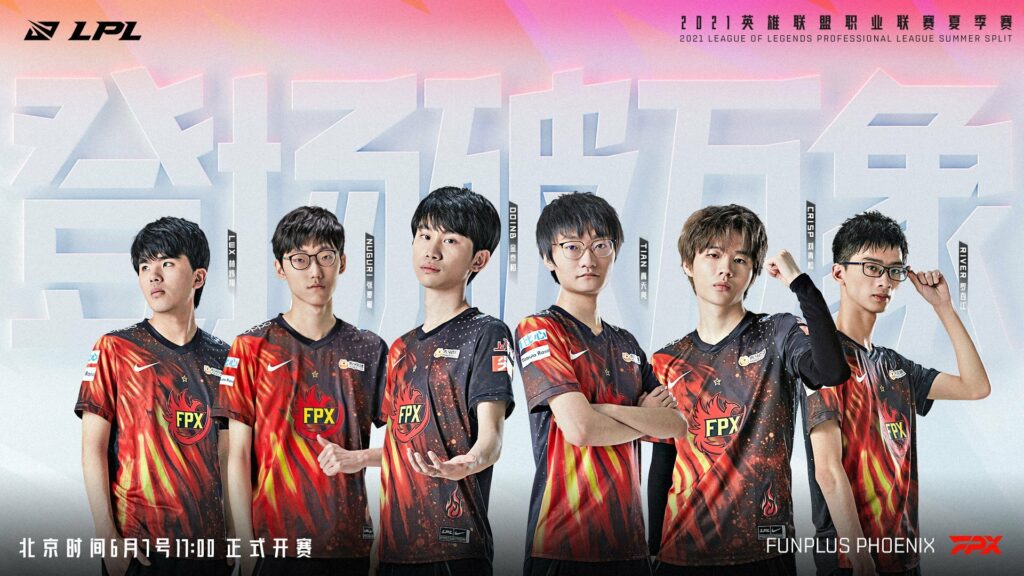 A former pro League of Legends player who competed in the early days back in Season 2, Steak clearly brings a ton of experience to the table as a coach who is able to navigate team-related and in-game issues. After all, he came from an era where teams did not have coaches.
Comparing the differences between then and now, he acknowledges that back then, League of Legends pro teams explored the meta more, but it was "tough".
"Each person only focused on the lane, the lane matchup, and their own champion's capability," said Steak. "With a coach, there's more team focus, especially on other aspects outside the game."
FunPlus Phoenix continues their Worlds 2021 run in the Group Stage live on Riot Games' official channels on Twitch and YouTube.
READ MORE: FunPlus Phoenix's cool Marvel collab turns players into The Avengers