The 2021 League of Legends Championship Series has wrapped up the first week of its Summer Split with FlyQuest in top form thanks largely to Eric "Licorice" Ritchie.
Despite carrying over an 8th place finish into Summer, FlyQuest Licorice led his team to a solid 2-1 match record in Week 1, taking wins over Counter Logic Gaming and Evil Geniuses.
FlyQuest Licorice's thoughts on Gwen
As the first player to draft Gwen in an LCS game, Eric "Licorice" Ritchie easily dominated CLG with cutting-edge solo kills.
After the game, FlyQuest Licorice talked about why Gwen should be a pick-or-ban champion in the current competitive scene.
"She just seems too strong once she finishes a couple of items," stated Licorice. "With the W (Hallowed Mist) and Zhonya's Hourglass, you can't really fight back so it's quite frustrating to play against."
With teammate Brandon "Josedeodo" Villegas using Viego in their match, the top laner commented that the Ruined King shouldn't be as prioritized in drafts as Gwen since teams including FlyQuest are still figuring out how to use the champion effectively.
---
Newest improvements in FlyQuest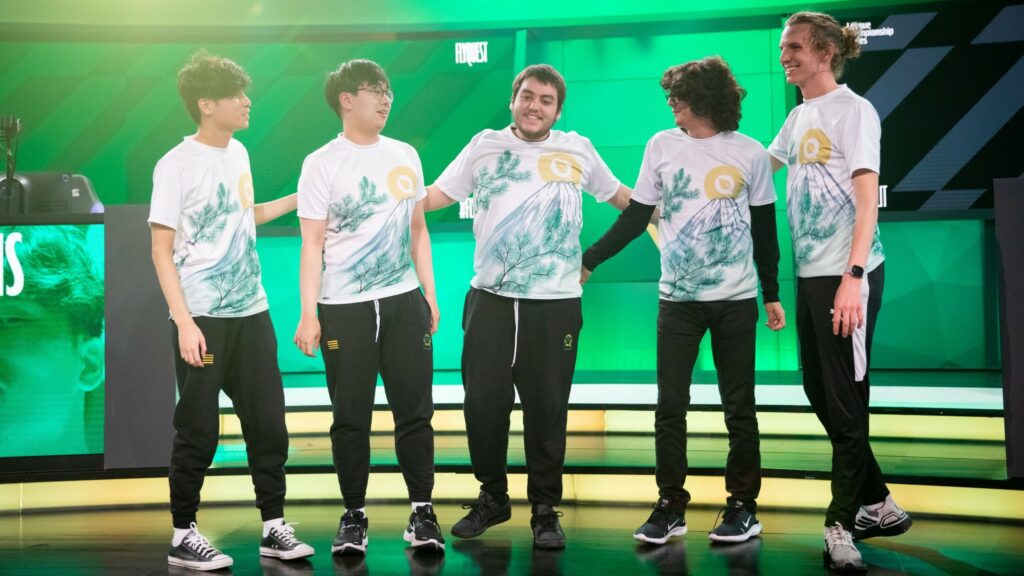 When talking about the biggest changes between the two splits, Licorice mentioned that in-person training sessions were a massive upgrade from playing remotely.
"The whole org feels a lot more structured this time around and I think part of that is because we're in person and they have more access to us," commented FlyQuest Licorice. "We're just trying to have a good team environment so that we can do really well."
The FlyQuest top laner said that the team now has proper day-to-day schedule with the squad having team bonding activities once a week.
---
---
How Licorice is filling in as the team's leader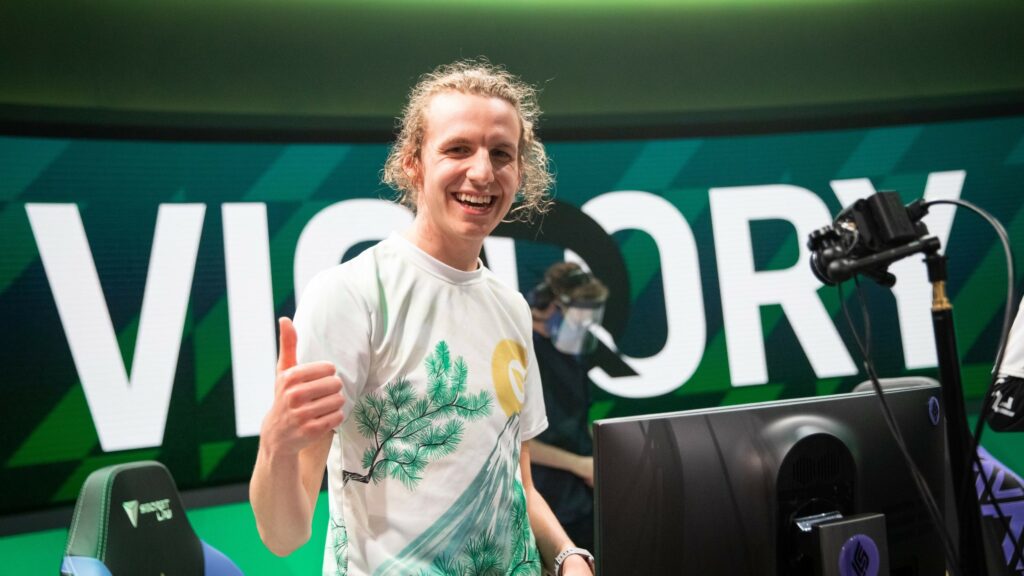 As the de facto veteran of FlyQuest 2021, Licorice previously spoke about his struggles to slot in as the team's leader and guide his team to a strong Spring performance.
Rather than thinking about leadership as an obligatory task, he just wanted to do his part as a consistent team player.
The top laner elaborated that he took the offseason as a time to destress and sharpen his knowledge through reading. With the team being able to meet in person, he now has a bigger voice in reviews and takes up the chance to run the review occasionally.
"I think I have the best idea of what winning League of Legends looks like out of my teammates," said FlyQuest Licorice. "I just want to make sure that I can bring that knowledge to the table and help us succeed as a team."
Licorice comments on the new LCS format
Finishing near the bottom of the Spring leaderboard, FlyQuest Licorice gave his own thoughts on the new connected split format of the LCS.
"Personally, I don't like the change, but that's because I'm on the nasty end of it," stated the top laner. "As far as it's a good rule change or not, I have no idea."
Licorice explained that the new format shouldn't affect their chances of getting into Worlds 2021. With the 2021 LCS Summer Split playoffs taking eight teams, he believed that FlyQuest just has to be the best team in the postseason, regardless of the standings they come in with.
FlyQuest will face Cloud9 on June 12 at 10 a.m. GMT+8.
You can catch the match on the official LCS Twitch and YouTube channels.
READ MORE: 2021 LCS Summer Split results and standings