It was raining reds and whites during the meeting of two champions Invictus Gaming (IG) and Manchester United Football Club (MUFC) at the latter's 2019 pre-season tour in China.
The two teams came face to face on July 23 at the Hongkou Stadium in Shanghai. Photos uploaded by League of Legends 2018 Worlds winners Invictus Gaming showed a smiling Song "Rookie" Eui-jin with the rest of IG exchanging autographed jerseys with Luke Paul Hoare Shaw and Adilson Angel Abreu de Almeida Gomes.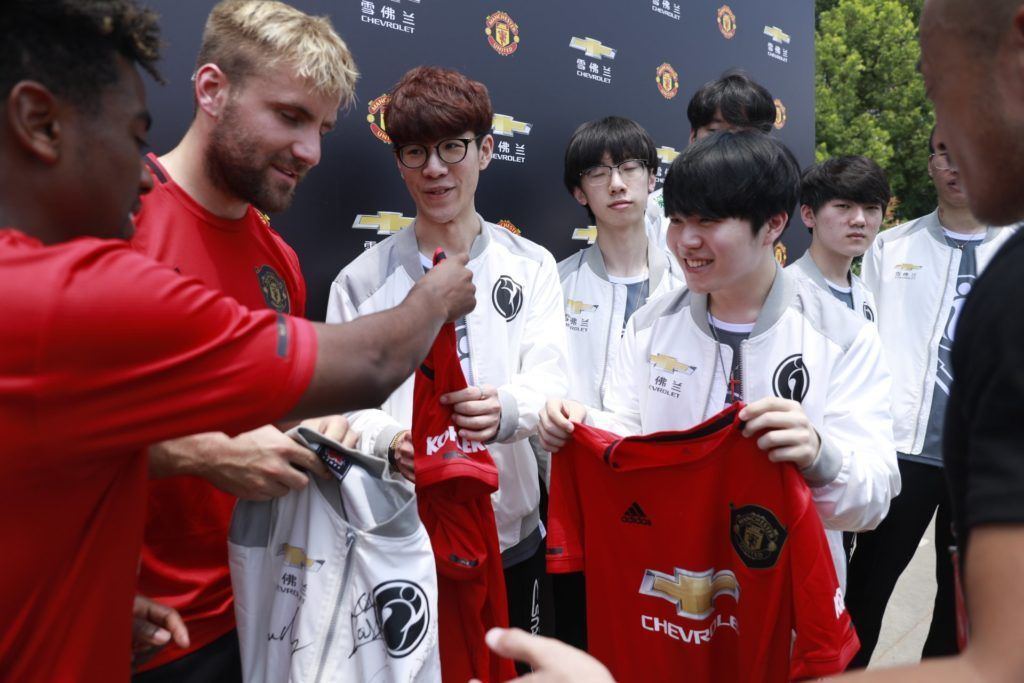 IG expressed positive feelings about their encounter with the esteemed European football team on their official Twitter account, stating that it was a great experience for them to be "inspired and encouraged by one of the most prestigious football team".

READ MORE: Nike signs its first esports deal with Chinese LoL Pro League