Day 2 of the Worlds 2021 Group Stage opened with a clash between LPL first seed Edward Gaming and LCK third seed T1, two teams that have a long history that peaked at Worlds 2017 in China.
During the draft phase, EDG blind picked Graves for Li "Flandre" Xuan-Jun on red side, the same champion that he made his debut on yesterday when the team defeated 100 Thieves in their first match at Worlds 2021.
In a post-game interview with ONE Esports, Flandre shares his thoughts on top lane Graves in the current meta, and rumblings of top lane Qiyana.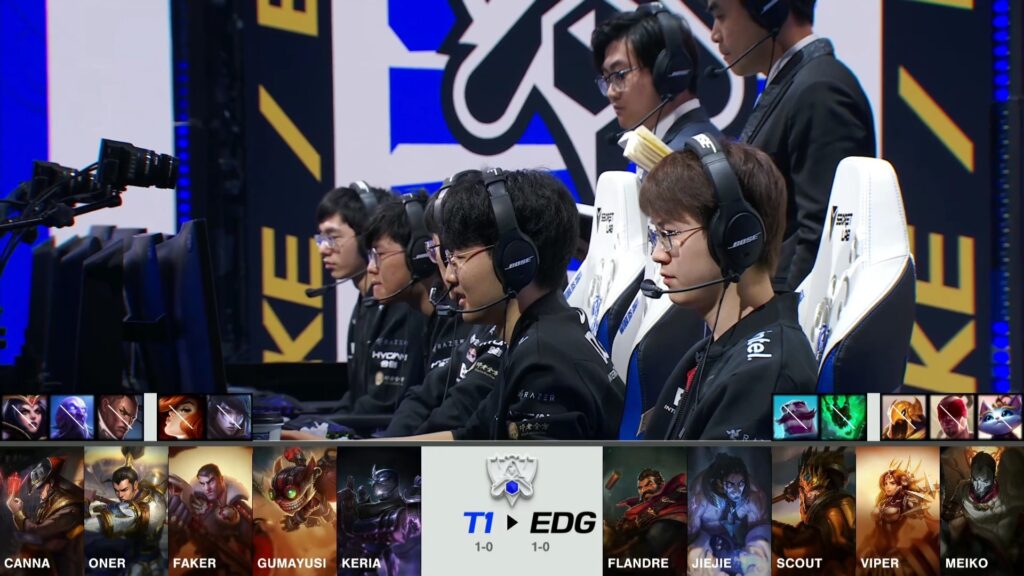 ---
---
EDG Flandre assesses Graves in the current Worlds 2021 meta, and why he's playing top lane Qiyana in solo queue
Going up against Kim "Canna" Chang-dong's Jayce in the top lane, Flandre had a stable laning phase with even CS. More importantly, he worked closely with his jungler Zhao "Jiejie" Li-Jie to pressure opposing T1 jungler Moon "Oner" Hyeon-joon when he gained lane priority.
Slowly but surely, Edward Gaming wrestled control by building kill, gold, and objective leads. In a late game Baron fight, Flandre showed up big for his team with a double kill, cleaning house.
Finishing the game with a perfect 5/0/7 KDA, Flandre still hadn't died once in two games.
When asked about the advantages and disadvantages of playing top lane Graves, Flandre replied, "I feel that Graves is a champion that you need experience on, so if you practice him more, you'll perform better."
"You really have to play this champion a lot to be familiar with him, so it's not a very good pick," he added.
Besides putting in solo queue games on Graves, curiously, Flandre has been practicing top lane Qiyana too on the EU West server.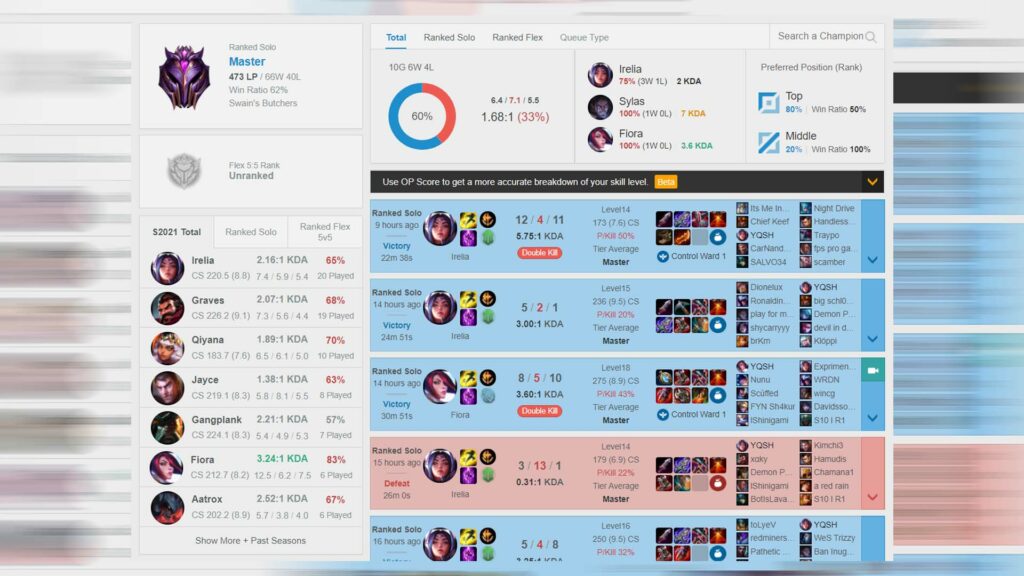 "Qiyana is a popular jungle pick, so I wanted to try," he said.
As of writing, out of the 10 games played, he's won seven, holding a 70% win rate. In addition to putting in hours on her, he's also been studying the Chinese Super Server number one, one-trick Qiyana.
"That is a must. All of us watch beifeng's games," said Flandre.
Making a name for himself on Snake Esports from 2014 to 2019, fans might also remember that Flandre previously played unusual picks like LeBlanc top as well.
While he can't tell if he'll be playing a mage anytime soon, he had nothing but high praise for RNG Li "Xiaohu" Yuan-Hao's performance on Syndra against PSG Talon on Day 1.
---
Flandre reflects on his year with Edward Gaming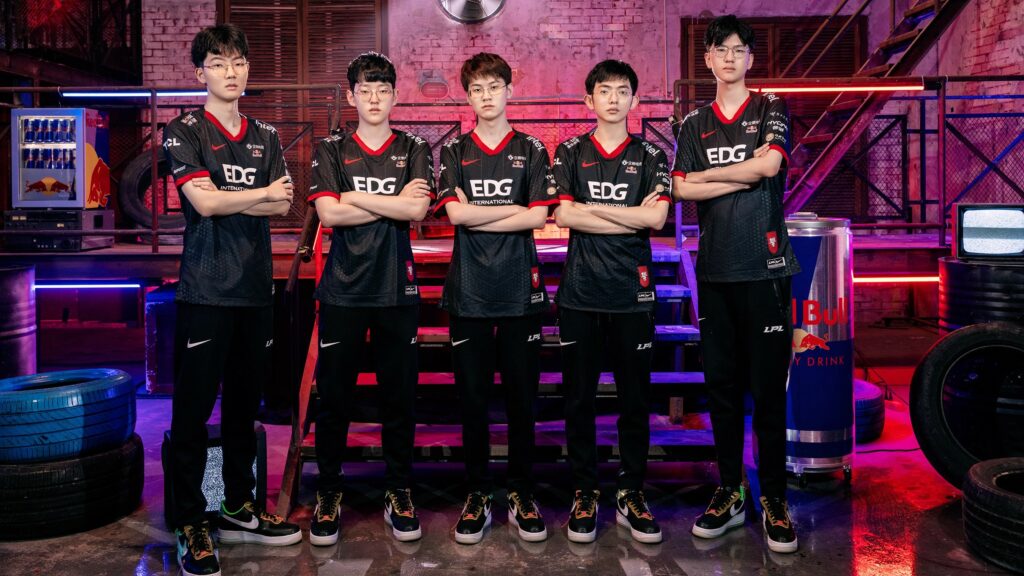 After Snake Esports, Flandre joined LNG Esports in 2019 before landing a spot on Edward Gaming at the start of the 2021 season.
On LNG Esports, he was occasionally in the spotlight for pulling off clutch highlight plays. On EDG, analysts and shoutcasters recognized that he's been playing a more facilitative role on the team, especially after the addition of former Griffin star bot laner Park "Viper" Do-hyeon.
"We all had to change our playstyle," explained Flandre. "In order to win, we'll adapt our playstyle accordingly, so we've practiced many different playstyles."
It was not easy, however, for even though they finished third in 2021 LPL Spring Split, the team eventually lost in the lower bracket final to Royal Never Give Up 3-2. "I adjusted and improved in the LPL Summer Split. This was my greatest challenge this year," Flandre reflected.
All that effort eventually paid off, for the squad went on to claim the 2021 LPL Summer championship after fighting through the lower bracket to defeat FunPlus Phoenix 3-1 in the grand final.
Representing the LPL region as its first seed at Worlds 2021, EDG remain perfect after the first Group Stage round robin. So far, they've won all their games against LCK rivals T1, 100 Thieves, and DetonatioN FocusMe.
Determined to see his team through a deep Worlds 2021 run, Flandre believes that they can still improve, especially in terms of communication, which he hopes will help the team "play better".
Edward Gaming's Group B matches will be broadcasted live on Riot Games' official channels on Twitch and YouTube on 16 October.
READ MORE: FPX coach Steak: 'Every Worlds, the standard of LPL teams increases'