The League of Legends World Championship (Worlds 2021) has seen a variety of priority picks and bans.
In DWG KIA's first match against FunPlus Phoenix, they picked a killer Yuumi for Cho "BeryL" Geon-hee. In this single game alone, he dealt a whopping 7,068 magic damage and maintained a perfect KDA.
Yuumi is the third most picked support champion at Worlds 2021 so far. Tanks have been appearing in most matches, with a 9.9% pick rate out of the 68 games played.
This is in stark contrast to enchanter supports, which only has a 3.33% pick rate, based on the data on Games of Legends.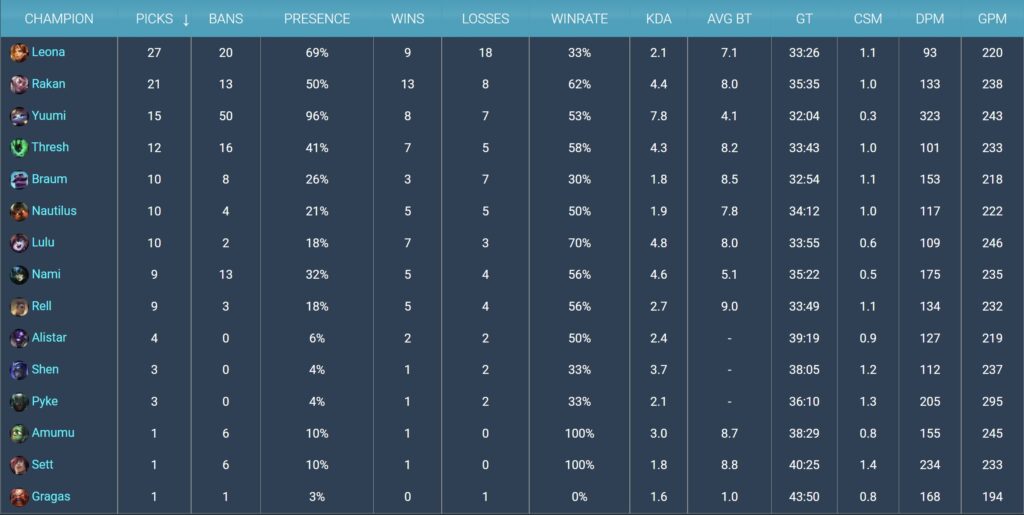 ONE Esports caught up with DWG KIA BeryL and asked him about his thoughts on the current support meta.
---
---
DWG KIA BeryL is confident playing both enchanters and initiators at Worlds 2021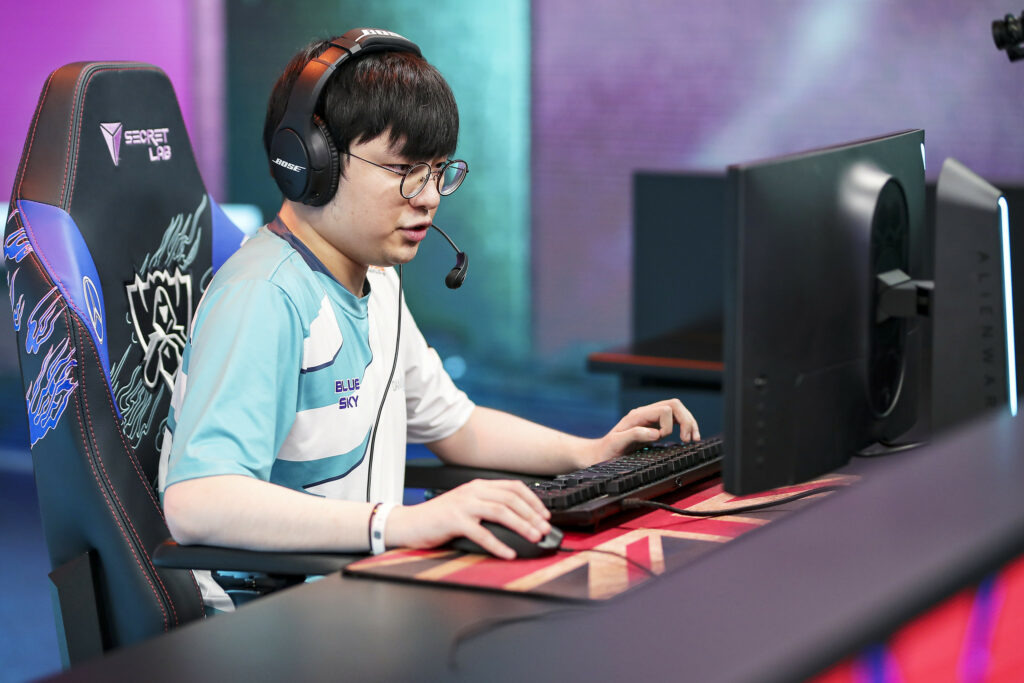 We've seen BeryL play a mix of enchanter and tank champions on the Worlds 2021 Group Stage, and is masterful on both.
Looking at DWG KIA BeryL's support picks so far, he has opted for a mix of 77.78% tank champions and 22.22% mage champions in DWG KIA's flawless Group Stage run.
This is despite the recent buffs on mage champions such as Seraphine on patch 11.19, Karma, Morgana, and Yuumi on patch 11.18, and even Nami on patch 11.17.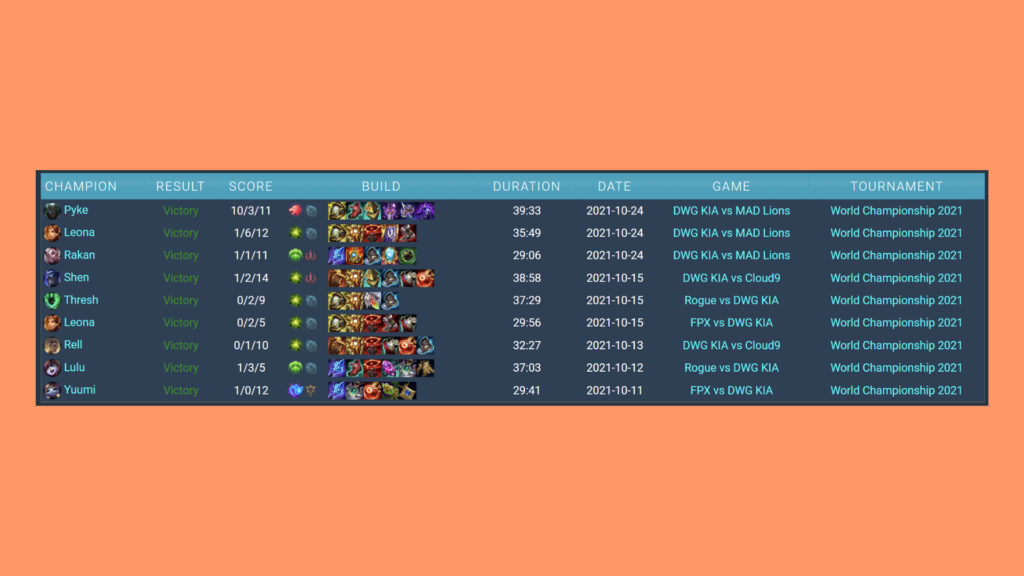 "I usually take notes on what is good and what is bad in the current patch," shared DWG KIA BeryL with ONE Esports. "In the current Worlds patch, tank supports have a lot of stability as they go on to the later games. I think they are very useful."
In fact, Leona is the most contested support at Worlds 2021 so far. She's been picked 27 times followed Rakan, who has been picked 21 times. Meanwhile, enchanter support Yuumi is a huge red flag for most teams at 50 bans.
For BeryL, the type of support that he plays doesn't really matter.
"I'm both confident on mage enchanters and tank initiative supports," he said.
DWG KIA continues to dominate Worlds 2021 after a perfect 9-0 record in the ongoing the Knockout Stage. Can anyone even stop them at this point?
DWG KIA will take on T1 in the Worlds 2021 semifinals on October 30. Watch the matches live on Riot Games' official channels on Twitch and YouTube.
READ MORE: EDG Flandre is actually a big fan of (G)I-DLE, and best friends with SofM