Ever since Riot Games debuted Seraphine as a fictional singer-songwriter with her own social media accounts and songs — eventually leading up to K/DA's Worlds 2020 performance — the character has been met with mixed reviews.
Now, a League of Legends player going by the name of Stephanie has stepped up, claiming that the concept of Seraphine was based on her.
According to Stephanie, the similarities between her and the fictional character extend beyond just looking alike. Seraphine also shares a lot of her personal traits and characteristics, including her name, drawings, cat, 'photographs', and origin.
In a blog post on Medium, Stephanie explained why her "problem with Seraphine is much more personal," noting she was in a brief relationship with a Riot employee based in the developer's Los Angeles HQ in March 2019.
---
---
She had matched with this employee on Tinder. They exchanged text messages and played League of Legends for a while. The topics they spoke about included ideas for skins, where he revealed that he was involved in K/DA, and almost got her to voice act for a top secret project.
The last time Stephanie saw him was at Riot HQ. He had invited her on a tour after she graduated and had written an academic essay about Piltover and Zaun. There, Stephanie found her essay printed out and even framed. She also learned that the employee shared the essay with fellow Riot employees.
For personal reasons, they were no longer in contact shortly after.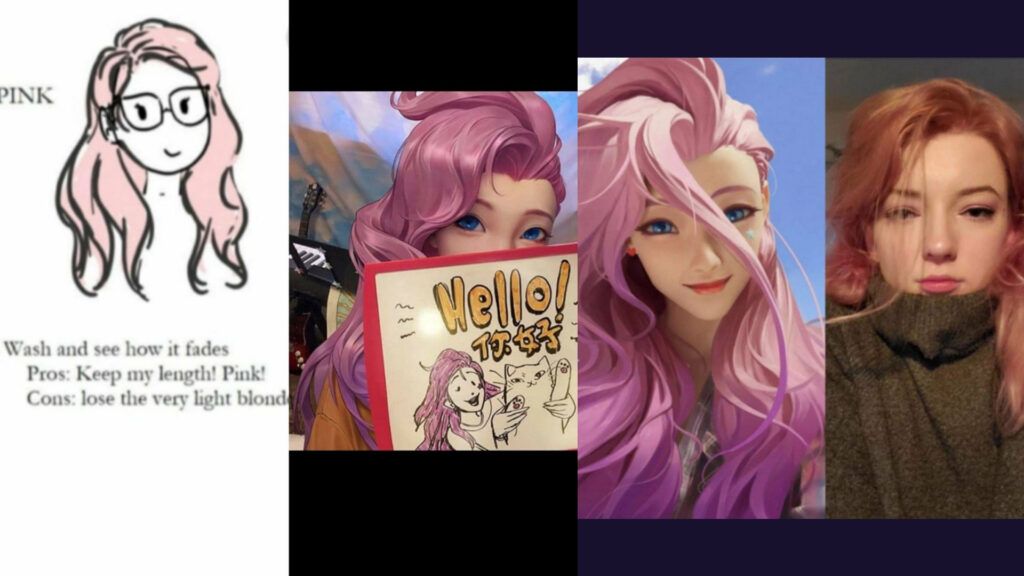 About a year later, when Seraphine was released, Stephanie noticed the stark similarities between them, detailed in her post:
Long pink hair in the same hair style
Stephanie was a hobby illustrator and artist, and Seraphine's art sketch style was similar to hers
The fact that Seraphine is from both Piltover and Zaun, the two places that Stephanie wrote about in her essay
Similarities in the poses and locations of Seraphine pictures with her cat, in glasses, at the beach
According to Stephanie, she hasn't been able to play League of Legends ever since the release of Seraphine for emotional reasons, and has since engaged a lawyer to tackle the legal and financial issues of Seraphine allegedly being based on her.
Tim Rizzo, editor at Inven Global, received a statement from Riot regarding her claims. They stated that they had already conducted an investigation after Stephanie's lawyers letter last month, reiterating that "Seraphine was created independently, not based on any individual".
Riot further clarified that the Riot employee she had a relationship with had left the company more than a year ago, and was in a department that was not at all involved in creative design.
This is not the first time that an individual has made claims against a game developer for unlawful use of their likeness.
Riot Games was sued by European football star Edgar Davids in 2017, who won the image rights case on Striker Lucian's skin resembling him. In 2019, another incident surfaced when model and influencer Aya Shalkar from Kazakhstan noticed how similar Irelia's face was to hers in Riot Games' cinematic.
Hollywood celebrity Lindsay Lohan sued Take-Two Interactive over Grand Theft Auto 5 character Lacey Jonas, but lost the lawsuit.
READ MORE: Here's how the LoL community is reacting to Seraphine