The title of 2020 Worlds theme song 'Take Over' was teased a day before, and more images surfaced as official League of Legends esports accounts counted down to its premiere last night.
'Take Over' is a collaboration between three popular music artists: Jeremy McKinnon, founder and lead vocalist of American rock band A Day to Remember, American singer Max Schneider, better known as MAX, and Henry Lau who is based in China and South Korea.
Accompanying the track is a music video that has garnered more than 3.8 million views in less than 14 hours. A fully animated piece, it depicts a narrative that celebrates LoL esports and its legendary pro players over the years.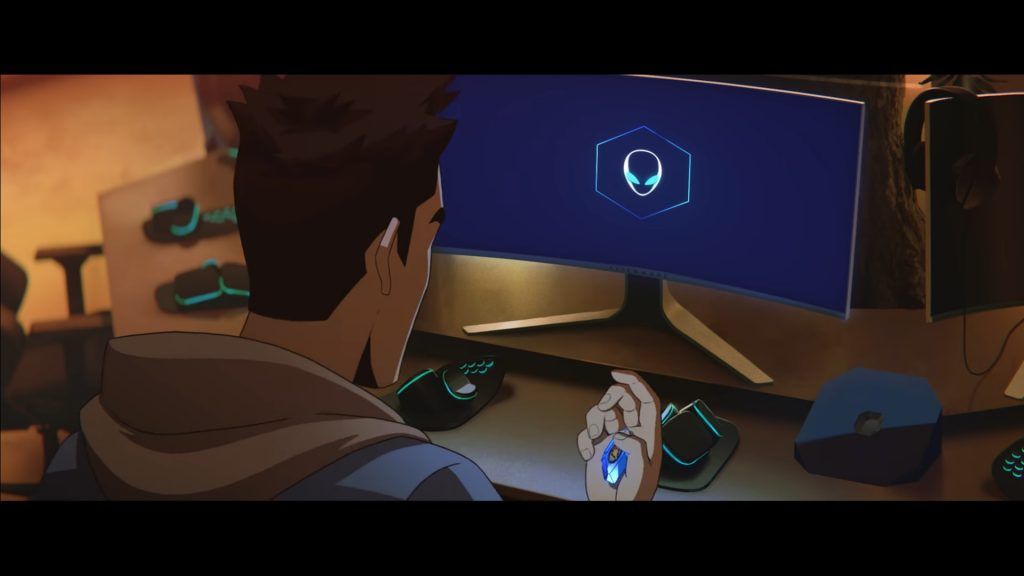 On his competitive journey, the male protagonist is seen battling other acclaimed pro players whose names will forever be remembered in LoL history. In between, there are many hidden references, meanings and nuggets that might surprise you:
---
1. 'Take Over' is about Faker passing the baton
The overarching story is about LoL's biggest name, Lee "Faker" Sang-hyeok, who is seen in his T1 uniform at the start of the video, in its trademark red and black colors. From above, he watches over two characters, a boy and girl, who at the end are revealed to be competing opponents on blue and red side on the Rift.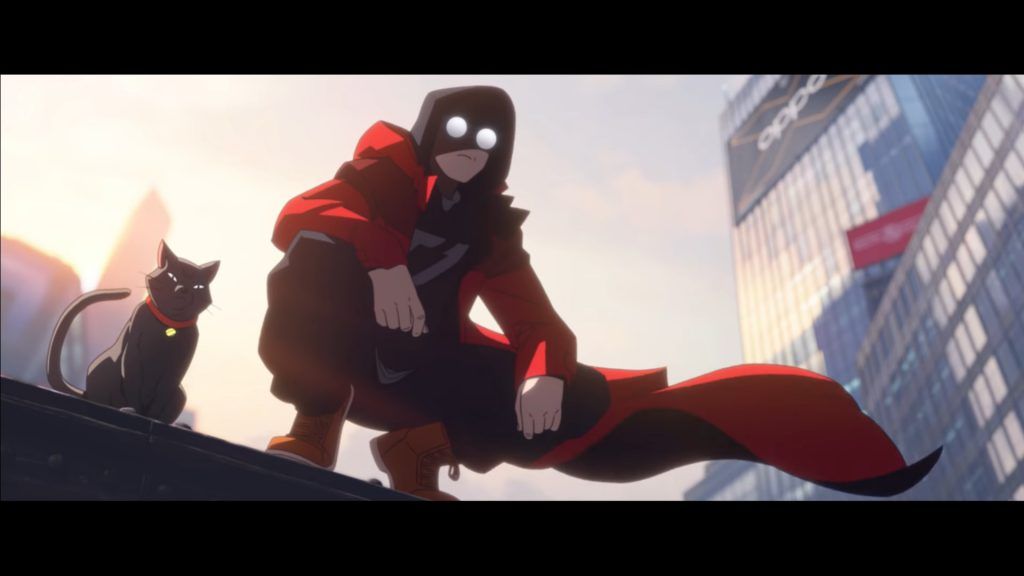 While the battle scenes between the protagonist are gripping, the parts where Faker cuts in to interact with him are significant. After being defeated by Kassadin, Faker reveals his face and encourages him not to give up. After losing to Thresh, Faker again throws him the chip to restart his game.
Faker is then seen reviewing footage of the protagonist's game play. At the very end, he holds a mobile phone, presumably watching the battle between the protagonist and his adversary at Worlds.
You'll also notice that the protagonist carries with him a part of the champion's weaponry after each battle, signifying that every defeat is a lesson in mastery. Like Faker, he learns from failure over and over again until he reaches the top.
---
2. Faker, fried chicken, and broccoli
In one of the first opening scenes, the protagonist enters a LAN shop called "The Demon King" written in English and Mandarin.
While everyone is aware of this famed title that was given to him in his prodigious debut year due to his unmatched skill level, you might not have noticed the chicken drumstick and broccoli on the ends of the signboard.
The broccoli is a reference to Worlds 2015, where fans thought that Faker's hairstyle that year looked like the vegetable. To thank them for their support, Faker ate a piece of broccoli on live broadcast after the team won the World Championship.
According to Riot Games' brand and marketing lead for Worlds 2020, Joe Elliott explained that the chicken drumstick was a reference to an interview Faker did in 2013 after winning the World Championship. In it, he shared how he would spend the prize money, "I was planning for ten thousand fried chickens, but that would be too much."
Joe Marsh, the current CEO of T1, responded to the thread confirming that fried chicken and hotpot are two of Faker's most favorite foods.
Someone please tell Faker that there's no such thing as too much fried chicken.
---
---
3. All winners of Worlds over the last ten years made an appearance
The action-packed scenes involving the protagonist honor every team that has won Worlds, starting with Enrique "xPeke" Cedeño Martínez on Kassadin in 2011.
We then see Cho "Mata" Se-hyeong's legendary Thresh (Samsung White 2014), Yu "JackeyLove" Wen-Bo's Xayah (Invictus Gaming 2018), Lee "Crown" Min-ho's Galio (Samsung Galaxy 2017), Chang "BeBe" Bo-Wei's Caitlyn (Taipei Assassins 2012), Bae "Bengi" Seong-woong's Jarvan IV (SK Telecom T1 2013, 2015, 2016) and finally, Gao "Tian" Tian-Liang's Lee Sin (FunPlus Phoenix 2019).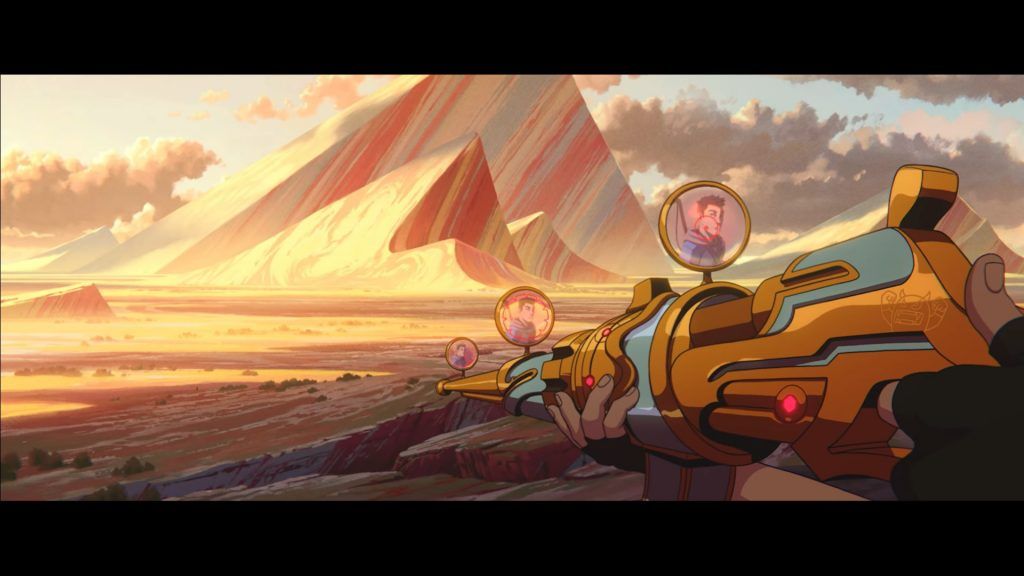 There were small clues in every shot, like the TPA logo on Caitlyn's rifle, and IG's logo on the stone where Xayah's feathers laid on the ground.
---
4. Mandarin and Korean comments in Twitch chat hold deeper meaning
Even though it was a short cut in the middle of the music video, fans were quick to pick up on the subtleties of the text. When Faker watches the protagonist's gameplay, Twitch chat is shown, packed with cultural references.
In it, Madlife, Ming "Clearlove" Kai, Jian "Uzi" Zi-Hao and Lee "Wolf" Jae-wan were featured, especially in relation to the subculture they create around their own streams.
This really shows the amount of detail and cultural inclusion that Riot has put into this piece of art.
---
5. Storefronts set the stage for Worlds 2020 in China
At the start of the video, the protagonist is seen moving around town where signages are in Mandarin. Set in a fictional Chinese city, each of the shop names make (cute) references to League of Legends.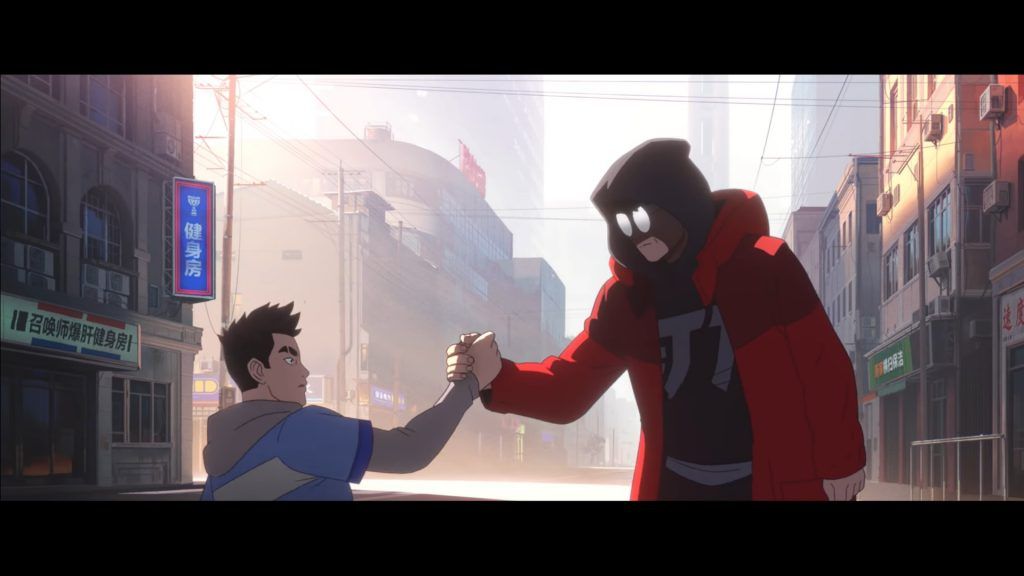 Riot definitely looked like they had fun here, for they named the dentist "Mental Boom", and the gym a "Summoner's grinding" facitlity.
This sets fans up for the biggest international event of the year, the 2020 World Championship held in Shanghai. It is the first global esports event to take place after the COVID-19 coronavirus outbreak, bringing teams together to compete from all over the world.
Time to watch 'Take Over' over and over again:
READ MORE: Ranking every Worlds theme song from worst to best