After eight weeks full of intense single matches, crazy victory skits, and miracle runs, the League of Legends European Championship (LEC) is finally moving onto its Summer Playoffs.
---
Teams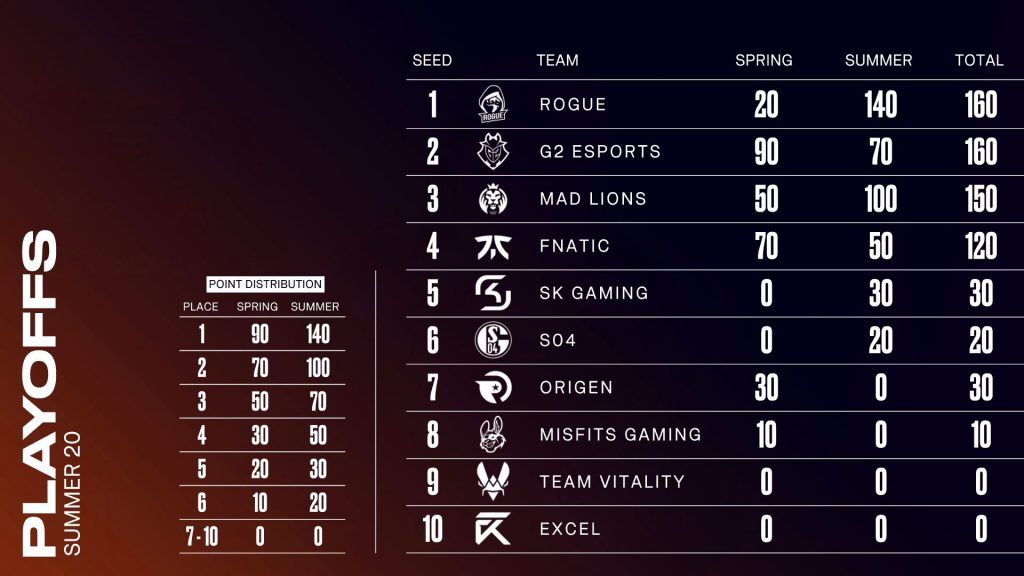 Of the ten teams that participated in the Summer season, only the six best European teams have qualified for the Playoffs with matches played in a best-of-five format.
Rogue (13-5)
MAD Lions (12-6)
G2 Esports (11-7)
Fnatic (9-9)
SK Gaming (9-9)
Schalke 04 (8-10)
Excel (8-10)
Misfits Gaming (7-11)
Team Vitality (7-11)
Origen (6-12)
Teams we have our eye on include MAD Lions, who led the league for most of the season, reigning Spring Split champions G2 Esports, and underdogs Schalke 04, who went on a miracle 7-game win streak at the end of the season to make it into the playoffs.
---
---
MAD Lions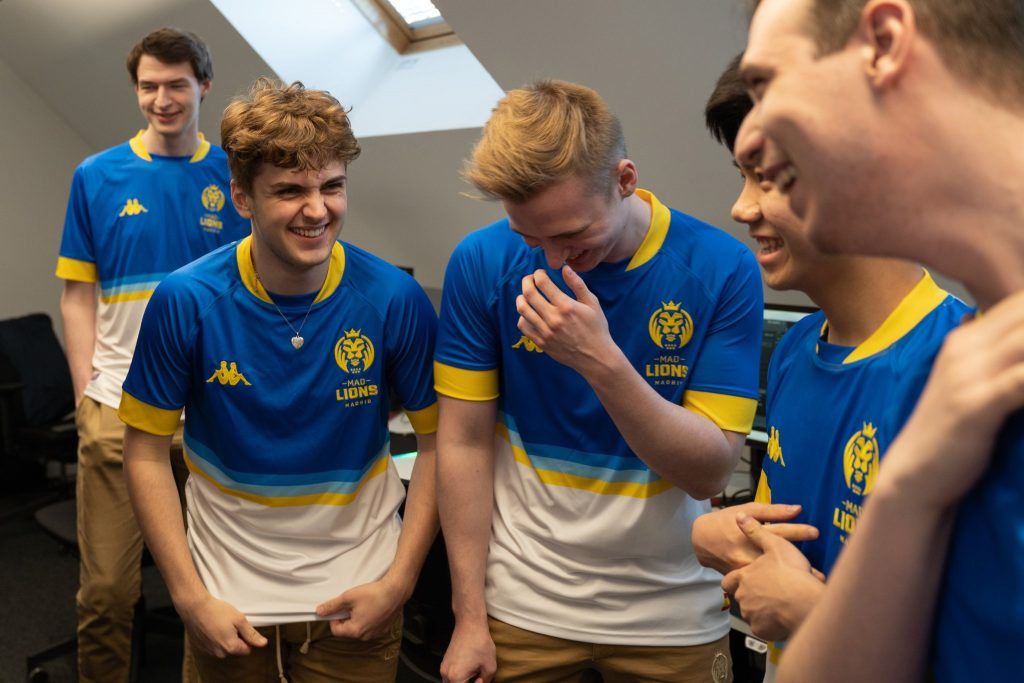 They may have ended the Split only second to Rogue, but that doesn't mean these funny guys aren't taking the competition seriously. They still pose a serious threat to other teams.
MAD Lions took 255 kills this season, higher than any other team in the LEC. The team's Czechoslovakian AD Carry Matyáš "Carzzy" Orság may have played a big part in this, taking a 66.6% kill participation in his matches. He was even considered as one of the best ADCs in Europe right now, perhaps next to legends Luka "Perkz" Perković from G2 Esports and Martin "Rekkles" Larsson from Fnatic.
We're also eyeing Zhiqiang "Shadow" Zhao especially on his game-changing Lee Sin plays.
G2 Esports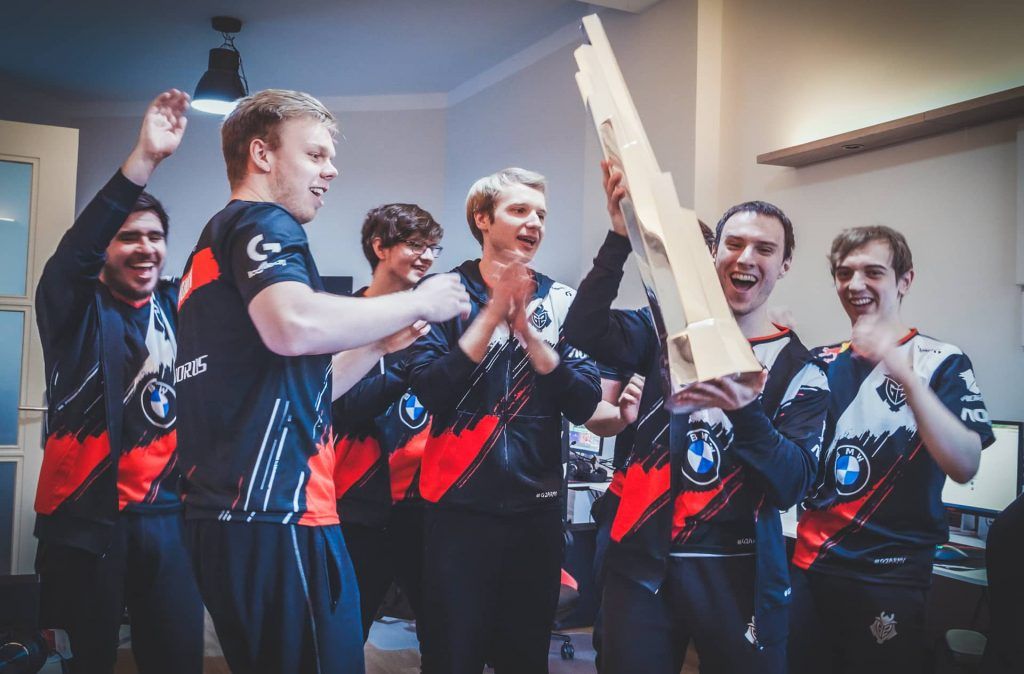 Many fans, even the rest of the LEC teams and color casters themselves, are hoping the new European kings can get back to their previous winning ways soon. They played a whole lot better as the Split came to a close, from making fans worry about their poor performance to bouncing back and securing a slot on the Playoffs.
The team's consistent mid laner Rasmus "Caps" Winther still undeniably remains to be a tough contender in the Rift. Will Caps be the key to G2 Esports' second LEC championship trophy this year?
We only have two words for G2 Esports on their Playoffs run: Hakuna- matata.
Schalke 04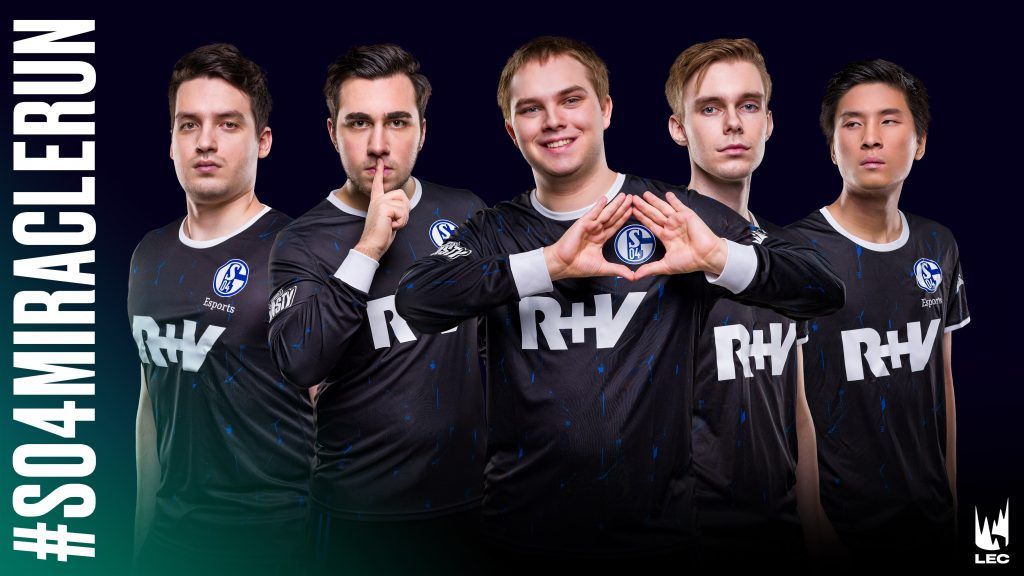 Schalke 04's unbelievable miracle run has been the feel-good story of the season, climbing their way from a measly 4% chance of making it to the Playoffs to completing their run and locking a spot along with five other great European teams. These underdogs have got what it takes to obtain the crown, especially with jungler Erberk "Gilius" Demir's godlike plays and Felix "Abbedagge" Braun popping off in the mid lane.
Gilius had the highest kill share than any other jungler in the LEC despite only entering the tournament during Week 4, while Abeddagge comes in third in average creep score next to Rogue's Emil "Larssen" Larsson and MAD Lions' Marek "Humanoid" Brázda.
We never stopped believing in this bunch of underdogs, and we still will this Summer Playoffs.
Format and schedule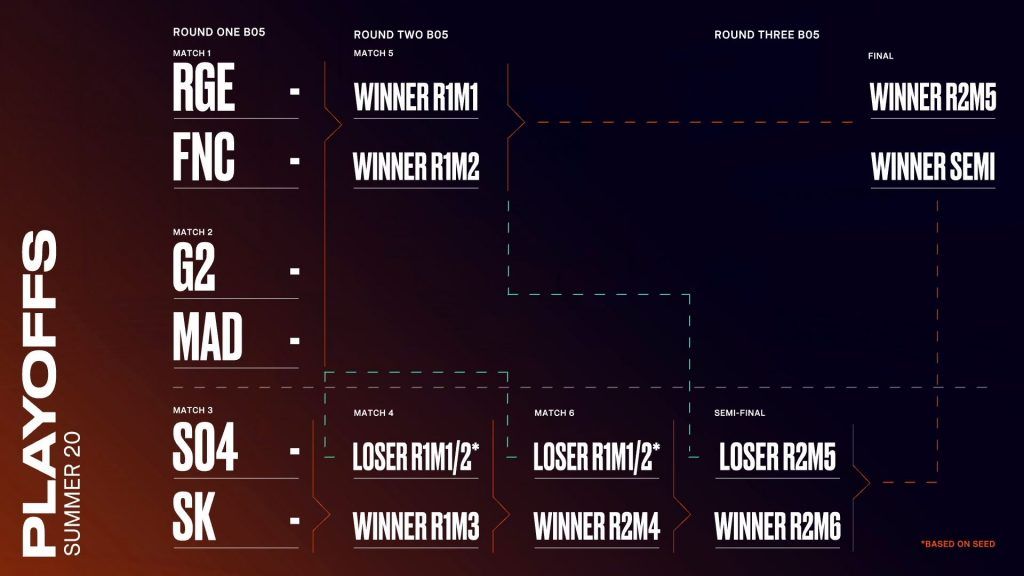 Rogue, MAD Lions, G2 Esports, and Fnatic will be playing in the winners' bracket while SK Gaming and Schalke 04 will play against each other in the losers' bracket.
As the first seed of the Split, Rogue had the advantage of choosing Fnatic as their first opponent for the Playoffs. Matches will be played in a BO5 format under a double-elimination bracket where the losing team with the lower seed from the winners' bracket round two will play in the losers' bracket round two and the losing team with the higher seed from the winners' bracket round two will play in the losers' bracket round three.
Here is the schedule for round one, which starts this weekend (all times set to GMT+8):
August 22, 12 a.m. – SK Gaming vs Schalke 04
August 22, 11 p.m. – G2 Esports vs MAD Lions
August 23, 11 p.m. – Rogue vs Fnatic
READ MORE: From 1-10 to 8-10: The story of Schalke 04's miracle run