Attention, Travelers!
Genshin Impact will be holding a Version 2.1 special program live stream, elaborating on new game content coming in the V2.1 patch.
The patch will follow up the massive V2.0 update, which introduced the region of Inazuma and its Archon Quest "Chapter II: Act I – The Immovable God and the Eternal Euthymia".
---
---
Where to watch the Genshin Impact Version 2.1 Special Program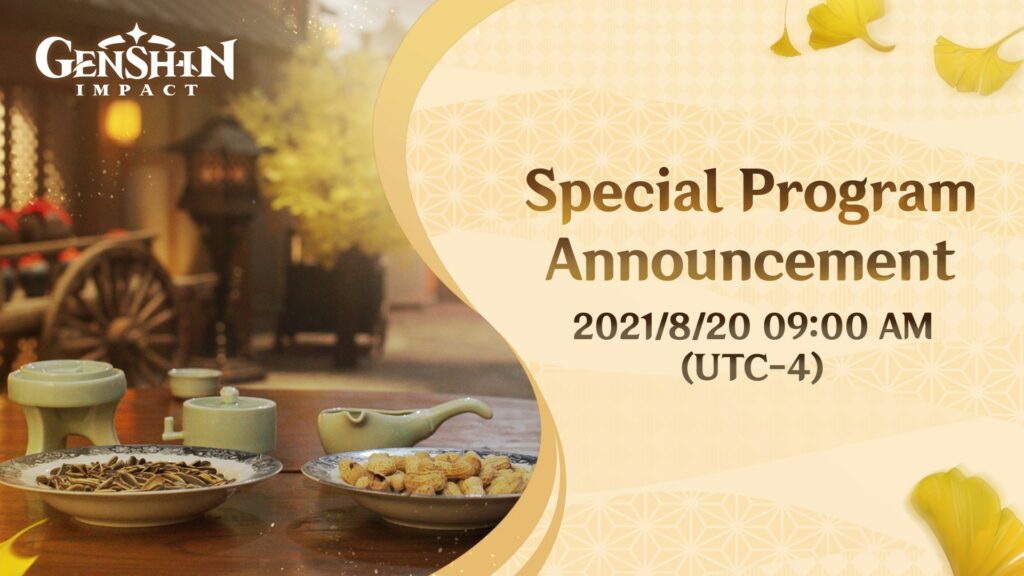 Schedule of the Version 2.1 special program
The V2.1 special program will first premiere on Genshin's official Twitch channel on August 20, 9:00 p.m. GMT+8.
If you happen to miss the Twitch stream schedule, you can watch the second broadcast on Genshin's official YouTube channel on August 21, 12:00 a.m. GMT+8.
Other details about the Version 2.1 special program
Aside from disclosing notes about the new patch, miHoYo will be giving out free primogem redemption codes and other goodies for viewers.
For more information about the live stream, you can check out the full details in the official HoYoLAB blog post.
READ MORE: The 5 best Mondstadt characters for combat