Step into the tumultuous world of Exoborne, an apocalyptic U.S. transformed by the brutal forces of nature.
Published by Level Infinite and developed by Sharmob, Exoborne is a tactical open-world extraction shooter where survival is your only goal.
Navigate public events, confront ever-changing threats, and embark on risky missions as you carve out your story in the game's chaotic landscape.
Gear up, get in, and prepare for epic gunfights amid tornadoes. Exoborne invites you to experience the adrenaline-pumping thrill of tactical warfare in a world where every move could be your last.
What is Exoborne's story?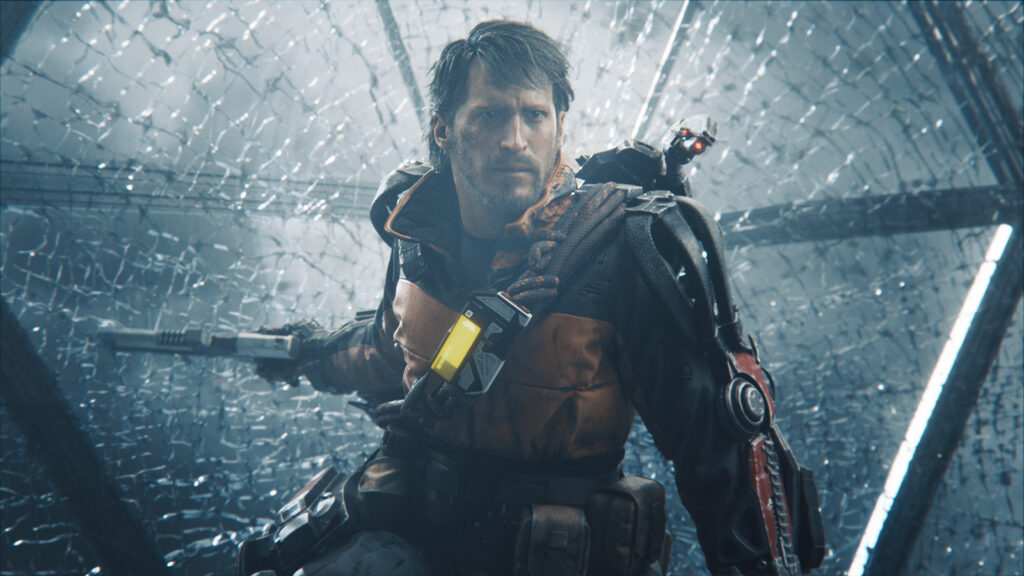 Humanity is on the brink of a global collapse following the failure of Project Rebirth, its last chance for survival.
This has transformed the world into a perilous environment. Players will venture into a region in the southeastern United States ravaged by the unforgiving forces of nature.
In Exoborne, players step into the shoes of Reborn, equipped with powerful Exo-Rigs, in a relentless struggle for survival against the unpredictable calamities and the conflicts waged by rival factions.
Dynamic in-game events, constantly evolving threats from the environment, and daring missions offer players the opportunity to craft unique narratives each time they step into the immersive world of Exoborne.
Picture scenarios such as engaging in an intense gunfight amidst a tornado allow players to shape their own gripping stories within the game.
Exoborne gameplay and open world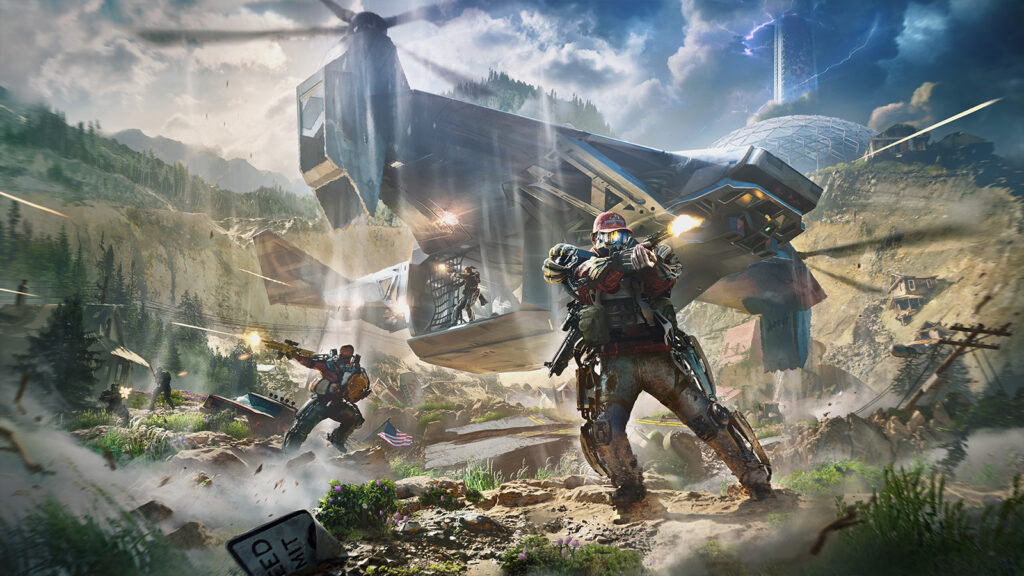 This dynamic gameplay unfolds through emergent events, extreme weather conditions, and player interactions, offering a fresh and unique experience with each gaming session.
The game thrusts players into an elemental chaos where they must contend with the ever-changing environment.
Tornados and storms pose deadly threats and present opportunities for daring players to acquire amazing loot. Strategic use of these natural phenomena in combat, such as hurling enemies into storms or leveraging them for vertical advantage, adds an extra layer of depth to the gameplay.
Players will have Exo-Rigs at their disposal — formidable mechanical suits that not only enhance vertical movement with features like grapple hooks and parachutes but also allow players to harness the raw forces of nature.
Choosing the right abilities becomes crucial as players navigate the treacherous landscapes and engage in intense battles.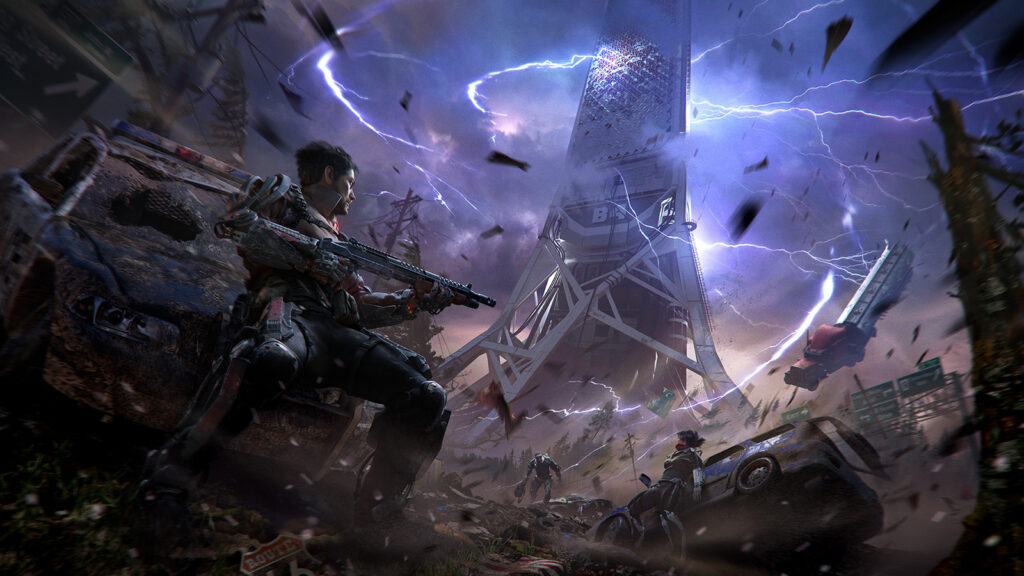 Verticality is the key to exploration and combat in a world turned upside down. Mastering the use of storms and tornados to gain a tactical advantage unlocks new avenues for exploration and provides strategic opportunities in combat scenarios.
The game has a robust crafting and customization system. Players unlock new gear and equipment as they progress, enabling them to upgrade their Exo-Rigs and tailor individual loadouts to suit their playstyle.
The choices made on the home screen define the level of risk players are willing to take in the next session.
The stakes are raised with public events and missions, allowing players to choose their own challenges. Matching the challenge to their loadout and Exo-Rig powers enables players to experience a unique story in each session, solo or with a team.
As the session peaks, players risk it all or wait for a better opportunity during extraction gameplay. This decision adds a thrilling element to the overall experience, emphasizing the consequences of their actions throughout the session.
Exoborne release date and platforms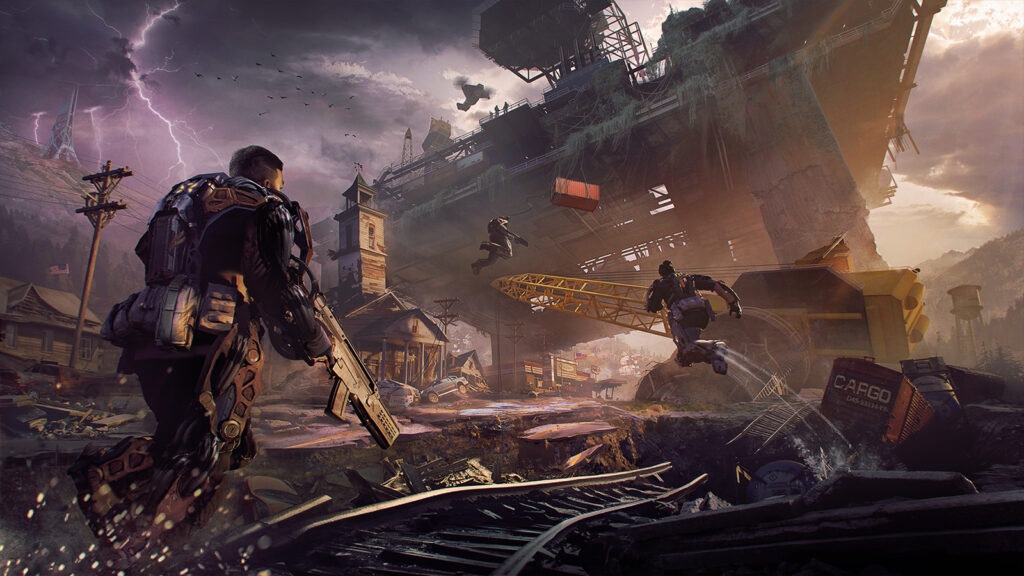 The game's official release date is still "to be confirmed," according to Level Infinite and Sharkmob's press release.
The developer has announced the game will be available on PC and consoles, particularly the PlayStation 5 and Xbox X|S.
Exoborne trailer
---
---
Visit Exoborne's official Facebook, X (Twitter), Instagram, and YouTube channel for more information.
READ MORE: Unwind with NeverAwake: A dreamy escape for stressed competitive gamers