Fans of epic, sprawling role-playing games had plenty to celebrate when Baldur's Gate III was officially announced at Stadia Connect on June 6.

Baldur's Gate III will be the tenth release in the well-received high-fantasy RPG series. First launched in 1998, the games are deeply embedded in Dungeons & Dragons lore and take place in the Forgotten Realms campaign setting. The series has been well-received for its successful adaption of the tabletop game rules and converting it into a satisfying video game experience.

The latest installment will arrive nearly 20 years since 2001's Baldur's Gate II: Throne of Baal concluded the game's Bhaalspawn saga.
While there are not many details yet on how the new game will continue the saga, there are already three great reasons (among many) to keep your eyes peeled for the upcoming release.
---
The makers of the Divinity: Original Sin series are at the helm

Fans of the Baldur's Gate series can rest easy knowing that the revival of their beloved franchise is in good hands.

Larian Studios, the Belgium-based game developer behind the hit Divinity: Original Sin series, is taking the reins from original developer BioWare and publishers Interplay and Black Isle Studios.

Working closely with Dungeons & Dragons publisher Wizards of the Coast, Larian considers Baldur's Gate III its "biggest production ever", and has tripled the size of its ranks to pull off the project.

---
More than 100 hours of content

While the studio is keeping its lips tight about specific details, Larian is already using superlatives to hint at the amount of gameplay Baldur's Gate III will offer. The new release is said to feature "over 100 hours of content".

As a Google Stadia launch title, it seems that Baldur's Gate III is deliberately being crafted to maximize the improved interconnectivity that Stadia promises. Going multiplayer is the ideal route to experience the game to the fullest.

---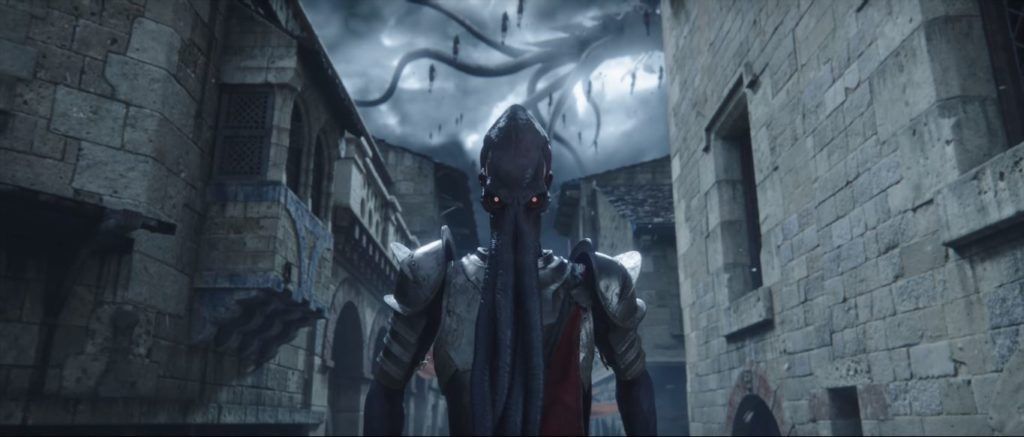 Baldur's Gate 3 will be ported to multiple devices and platforms

Larian Studios has clarified is that Baldur's Gate III will not be exclusive to Google Stadia, despite its connection to the platform as part of its slate of launch window titles.

The developer wants to send a clear message that it will not "participate in the exclusivity game", and will give players the ability to choose their optimal Baldur's Gate III experience when it is released. This is great news for gamers who are not inclined to or want to take their time before hopping onto Google's new streaming platform.

The release date for Baldur's Gate III has yet to be made official, as Larian Studios claims that the game will not be launched until "it is the game that it deserves to be". Yet, with the game listed as part of Google Stadia's launch window, fans have reason to hope Baldur's Gate III will arrive sometime between November and early 2020.

READ MORE: Google's Stadia cloud gaming service will launch in November