If you log onto Call of Duty: Mobile from now until the end of the month, you'll find a festive event with limited-time modes and rewards.
Any player who logs in between now and December 31, 2019 will receive the Evil Clown S36 light machine gun skin for free.
If you play Battle Royale mode, you'll also be able to find a unique zombie santa on a truck, complete with zombie reindeers. Take him down and you'll earn some special holiday loot.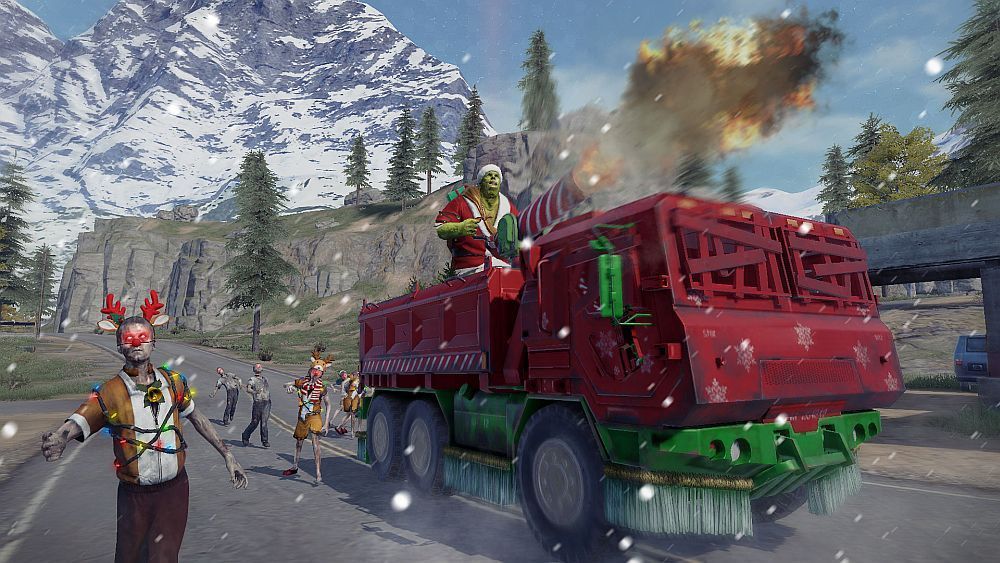 ---
---
Look out for these other limited-time modes throughout the holiday season:
Prop Hunt Mode & Challenge (December 20 to 31)
Hardpoint Mode & Challenge (December 20 to 26)
New BR Class Event — Trickster (December 20 to 29)
Holiday Draw (December 20, 2019 to January 2, 2020), featuring the AK117 — Holidays, and its special icy death effect; snow-packed Frag Grenade — Snowman; new character, Nomad — Garden; and the Holiday Magic Emote
Winter Raid Map (December 21 onwards until further notice)
Holiday Spree (All Modes)
Zombies Party at the Circus (December 23 to 29)
Snipers Only Mode & Challenge (December 27, 2019 to January 2, 2020)
Prop Hunt Mode Pt 2 & Challenge (January 1, 2020 onwards until further notice)
New Scorestreak Event: MQ-27 Dragonfire unmanned aerial attack drone (January 3 to 12, 2020)
Gun Game Mode & Challenge (January 3 to 9, 2020)