Nintendo latest Maximus Cup for its Tetris battle royale game, Tetris 99, will take place on June 21-23.
The online event will award points for all matches played during the event. In turn, the top 999 players who rack up the most event points will be given a massive reward of 999 My Nintendo gold points. The GP can be redeemed through the Nintendo eShop to purchase games and other items on sale.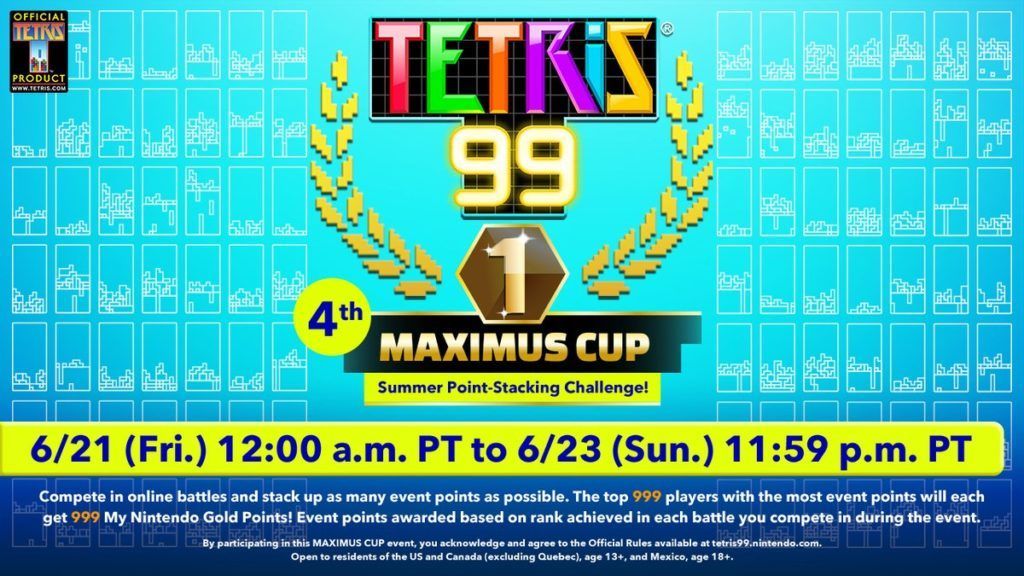 Unfortunately, the prize of the 999 GP will only be available for currently subscribed members of the Nintendo Switch Online Membership.
If you are interested in breaking some blocks for some well-earned Nintendo points, check out the Maximus Cup ruleset here.