After facing 15 teams at the first-ever PUBG Nations Cup, Team Russia has emerged as the competition's winners.
It was a hard-fought achievement as the points tally was a close chase between the newly crowned champ and home-backed Team South Korea. Third-placed Team Canada was closely trailing the pair.
As winners, Team Russia took home US$100,000. Team South Korea, coming in second, pocketed US$58,000. Notably, Team Russia had one less kill than Team South Korea yet it still managed to collect 127 points overall when the tournament host started slipping up.
Here is the final score for PUBG Nations Cup 2019: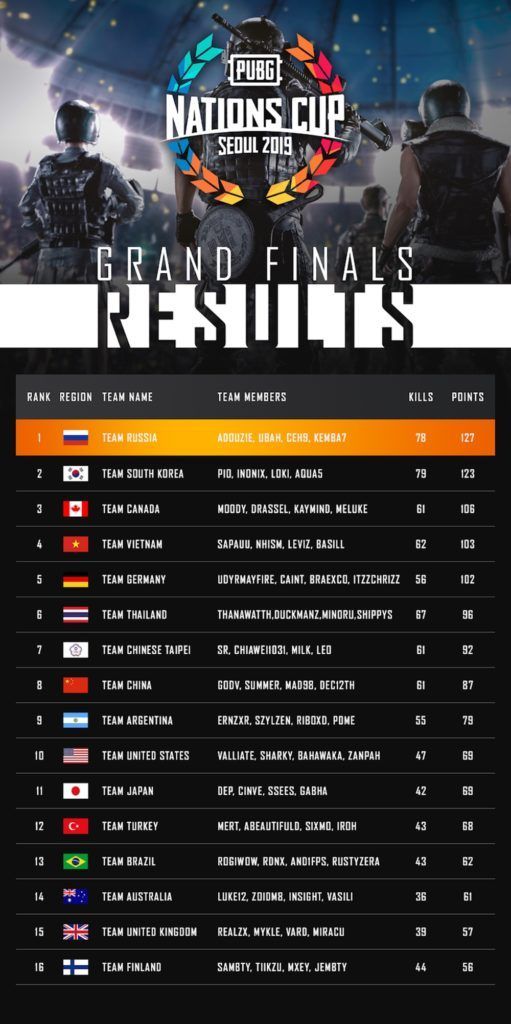 While there are more PUBG esports events to look forward to, here's to hoping this global contest will make a comeback with even more countries participating next year.
READ MORE: PUBG's Global Championships will take place in Oakland this November