Starting September 17, gamers can opt into a revamped Steam interface that Valve will be releasing as an open beta update. The new look will be Steam's first major visual upgrade since the platform launched in 2003.
The overhauled Steam Library interface will not only make it easier for players dig through their massive game collections, but also improve the way they explore new games. Valve is also working on improving visibility and access to your friends' activity, game updates, and developer news and events.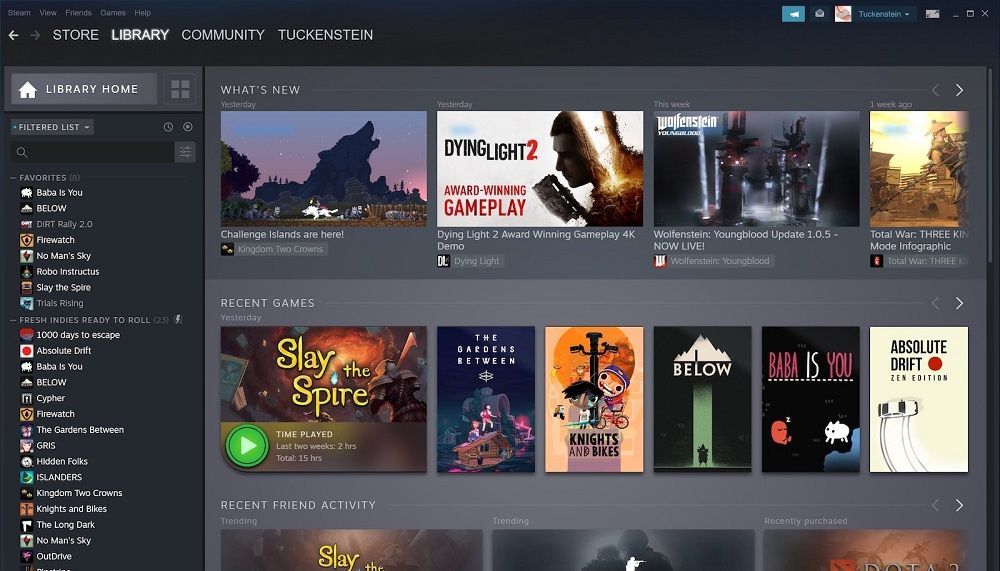 Clicking on a game will give you a sneak peek into the games that your friends have recently played, including their notable achievements. Game updates and news from that particular game's developers will also be more prominently displayed.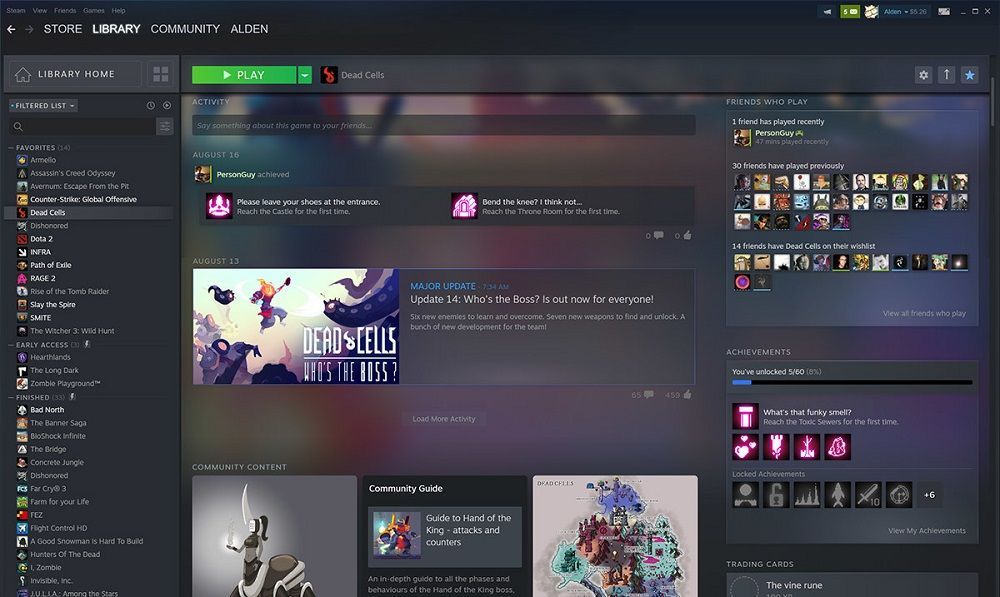 Valve is also retooling Steam's categories feature by turning them into "Collections." This update is great news for players who want to keep their digital game shelves organized. It adds conveniently drag-and-drop functionality, as well as a wide range of tags that can sort games according to genre, hardware support, number of players, and various other filters.
---
---
---
---
Along with the Library interface overhaul, Valve also announced "Steam Events" and updates to its Steam Labs experiments.
Steam Events is designed to be a new platform for game developers to announce major updates and patch updates. It promises to be an excellent launchpad for big in-game events and public beta tests, too.

Steam Events are automatically added to the game's community hub, as well as the store page. Events will also be shared on user libraries to make them more visible to players.

The experimental Steam Labs projects, which launched in July, are also going to play an important role in the Steam redesign over the long term. The latest project revolves around a more robust search page that will feature new filters and infinite scrolling.
Also expected to be incorporated into Steam's evolving interface soon are auto-generated six-second micro trailers that will replace standard image previews. We can also look forward to a new game discoverability system called Deep Dive, based on designer Lars Doucet's Steam Diving Bell tool.
READ ALSO: Epic Games Store to launch eight exclusive indie games