Mortal Kombat 11 has been out for a few months now and has enjoyed a healthy evolving meta, with Geras and Erron Black dominating early on, and Sonya Blade recently rising to prominence.
However, a new tier list published by Dominique "SonicFox" McLean, who is widely considered to be the best Mortal Kombat 11 Pro around, may hint at a surprising shakeup heading into EVO.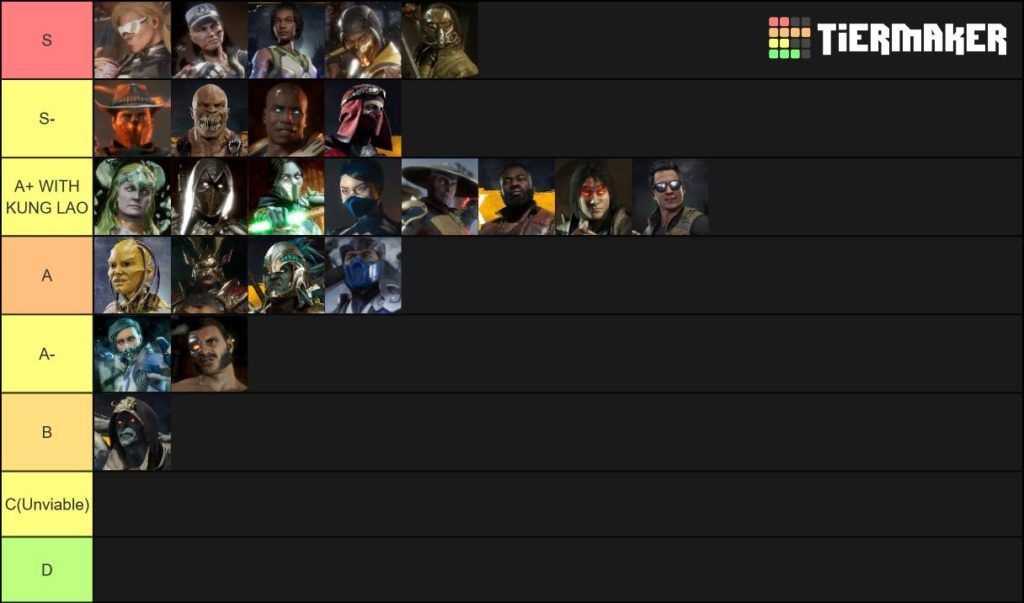 SonicFox now believes that Cassie Cage is the strongest character on the roster, saying that she doesn't have "a single weakness" thanks to her excellent all-around range, fast speed, safe normals, and accessible krushing blows.
Fox also asserted that Cage "is the only character in the game without a bad matchup!"
SonicFox also bumped Geras and Erron Black down to S- tier, and has moved Jacqui, Scorpion, and Kabal up to S tier, joining Sonya and Cassie.
He also thinks that the Kollector is now the worst fighter overall (previously he rated Kano and D'Vorah worse), but still has him in the B tier. There are no characters in the "C (Unviable) tier", so technically any character can be competitive.
READ MORE: SonicFox's insane plays don't make sense but they work