The PC gaming marketplace is starting to get pretty crowded with the likes of Steam, Epic Games, and Twitch all competing for your money.
You can now add Rockstar Games to that list, with the new Rockstar Games Launcher, which aims to be your go-to place for everything Rockstar-related.
For now, the launcher only features six Rockstar games and some in-game currencies. And while it does have classics like the deluxe editions of both L.A. Noire, and Bully, it's missing many of Rockstar's biggest hits like Grand Theft Auto III and IV. We'll wait to see if more game appears in the coming weeks.
---
---
Some of the launcher's main features include cloud saves, automatic game updates, and even support for disc-based and digital games.
To entice you over to the launcher, Rockstar Games is giving anyone who downloads the launcher a free copy of the 2004 classic GTA San Andreas.
The offer will only be available for a limited time so make sure you join Rockstar's Social Club as soon as possible.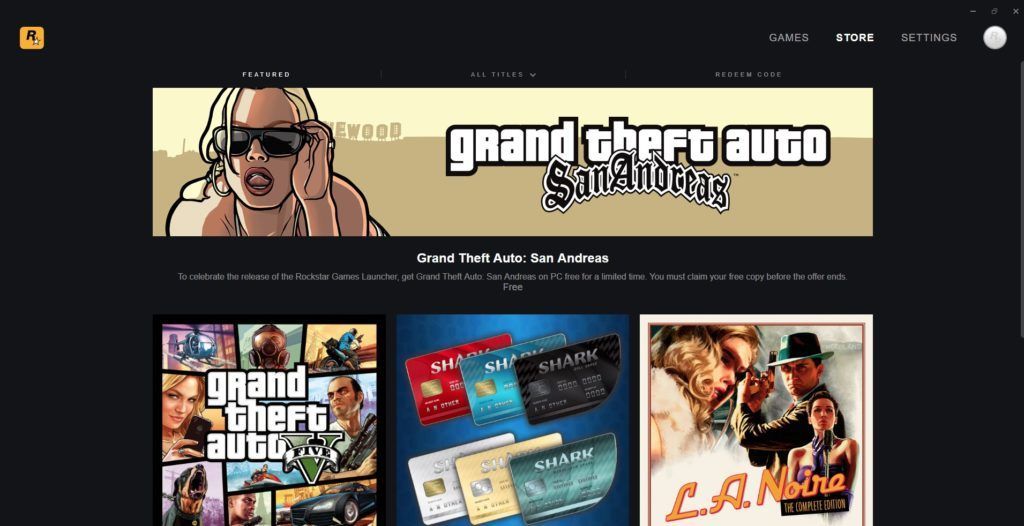 READ MORE: Red Dead Redemption gets an unofficial PC remastered mod