I'm fortunate enough to have reviewed dozens of Razer mice over the past decade or so, but no matter what new innovation, shape, or tech Razer puts in a mouse, I've never felt that any of them have surpassed the venerable DeathAdder.
While the DeathAdder has been updated multiple times, it's still basically the same mouse that was released 15 years ago, and it remains one of Razer's most popular mice today. When it comes to Razer mice, nothing beats the DeathAdder.
Until now.
The Razer Viper is Razer's newest gaming mouse and was designed from the ground up with esports in mind.
Jumping on the ultra-lightweight bandwagon made popular by the likes of the Finalmouse Air58 Ninja, Logitech G Pro Wireless, and Glorious Model O, the Viper sports a spritely 69g build, a low-profile, compact ambidextrous shape, a super flexible, lightweight braided cable, and optical switches under the left and right clicks.
---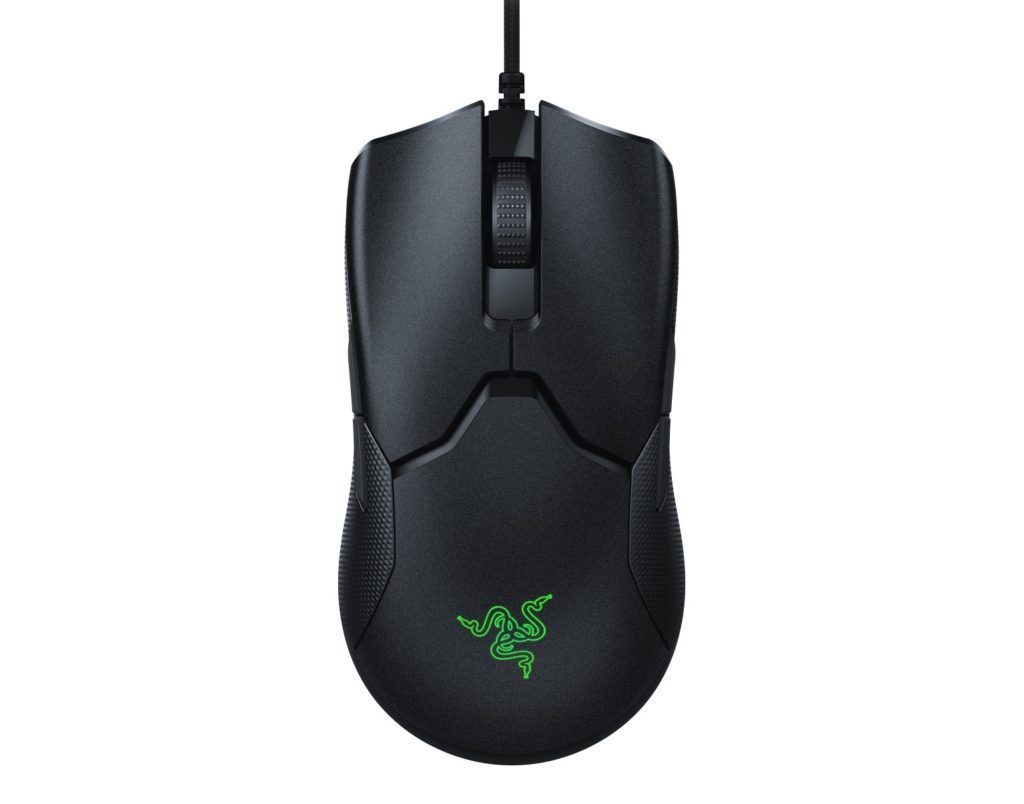 Shape
Razer has experimented with a lot of unusual mouse shapes over the years, from the flared rear-end of the Lancehead to the extra-large thumb ledge on the Basilisk.
For the Viper, Razer hasn't attempted anything too outlandish and, in fact, there's a clear influence drawn from another legendary mouse: The Zowie FK1.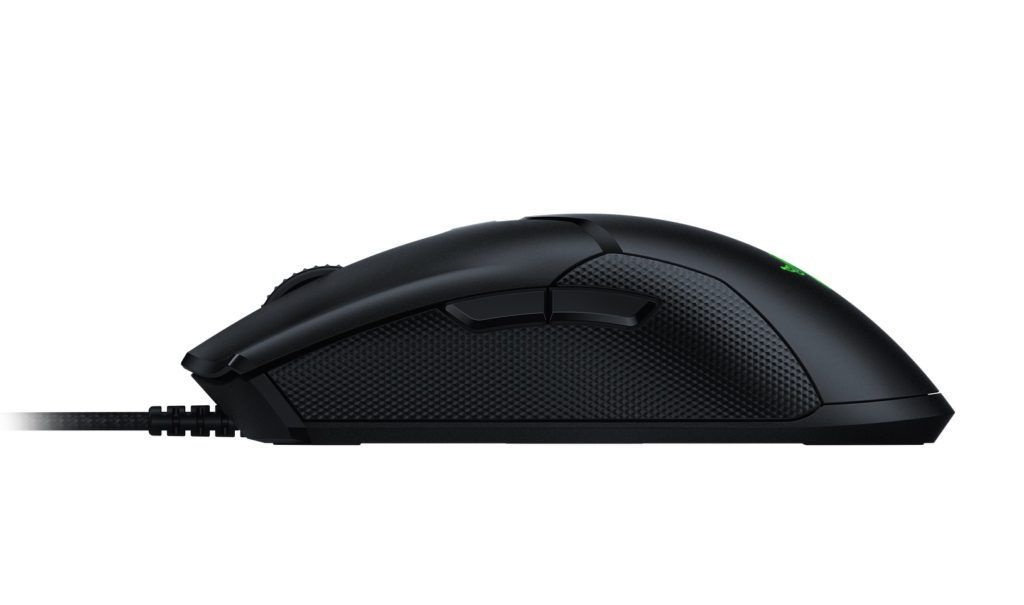 The Viper is slightly smaller than the FK1 but shares the same low-profile hump that slopes down to the front of the mouse, and the same tapered sides, which help you hold it better. Razer has doubled down on that aspect by putting huge textured rubber grips on both sides of the Viper, which will be great for gamers with sweaty hands.
Like the FK1, the Viper's long and flat ambidextrous shape makes it perfect for Claw grippers, although it's also comfortable for those who use the Palm method.
At the front of the mouse is Razer's new Speedflex braided cable, which uses a new low-drag supple covering that makes it a lot more flexible than Razer's existing braided cables. The cable is light, doesn't kink or get tangled, and doesn't drag on the mousepad. It's the best cable I've seen from Razer and I hope they put it on all of their future mice.
---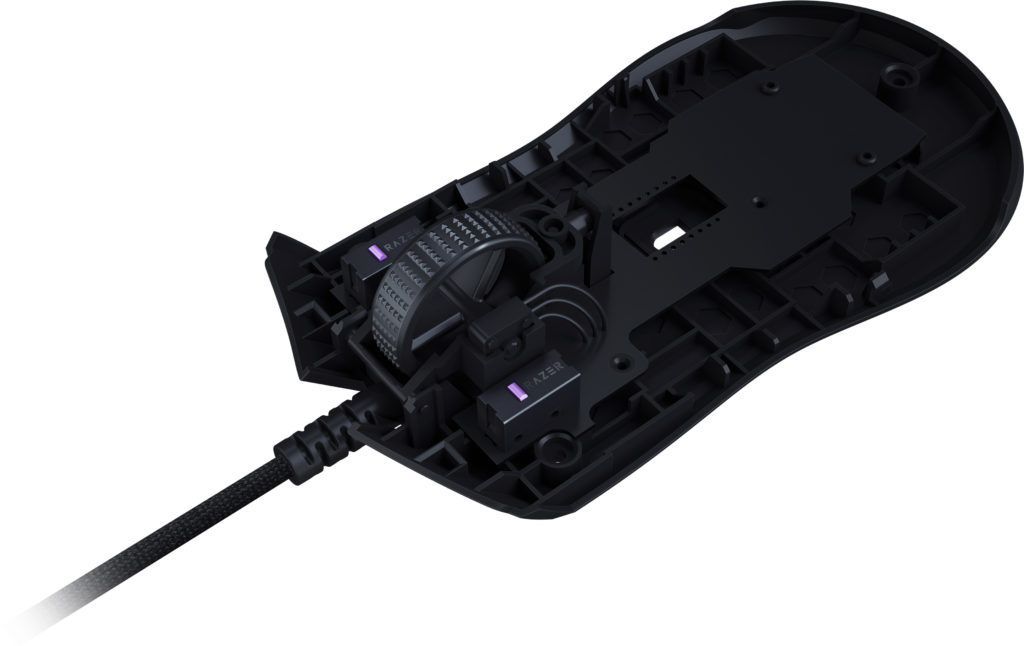 Buttons
One part of the mouse that's completely unique to the Viper is its optical switches, which can be found under the left and right mouse buttons. Razer uses the same switches on its Huntsman Elite keyboard.
Unlike traditional mechanical switches that require a contact to register a click, the Viper's switches use a light gate to activate. Technically, this makes it faster than a mechanical switch, and Razer is claiming an actuation time up to three times faster. With no moving parts, it should also be a lot more durable than a mechanical switch.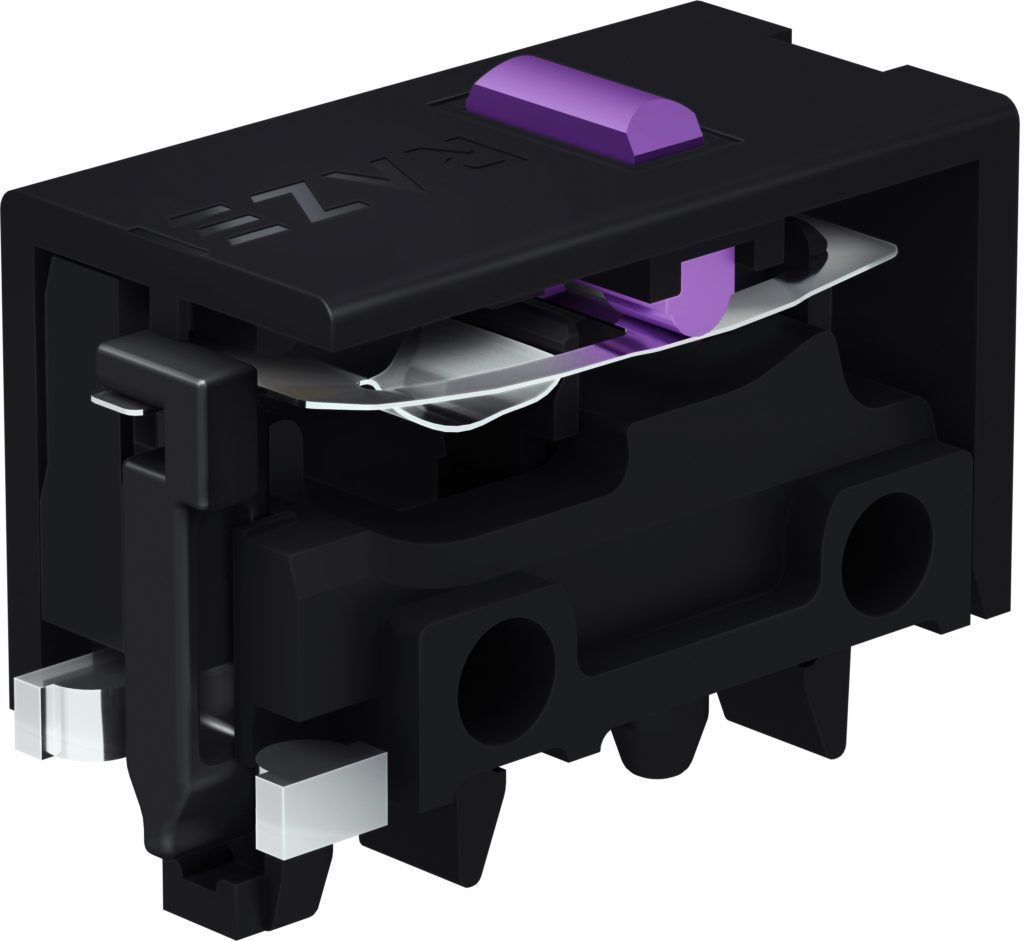 Before you get too excited though, it's worth noting that almost all mechanical mouse switches already actuate in less than 1ms, so even if the Viper's optical switches can shave a fraction of a millisecond off your actuation time, it's not going to make a noticeable difference in-game. Even the pro gamer with the fastest human reflexes alive won't be shooting any faster with the Viper.
The buttons do feel good though, with a firm click that is somewhere between the ultra-stiff Huano switches used by Zowie, and the super-light Omron switches used by Logitech.
The Viper also has two side buttons on both the left and right side, which makes it suitable for left-handed gamers. These buttons use mechanical switches so they feel a little different from the optical switches, but they still provide a nice crisp, solid click.
The scroll wheel is notched with a rubberized texture on it. It feels a little mushy to click but it does scroll quite smoothly.
---
Software
Unlike all of Razer's other recent gaming mice, you don't need to install Razer's Synapse software to change DPI settings on the Viper.
Taking another page out of Zowie's book, the Viper features a dedicated DPI button on the bottom of the mouse. You can cycle through five DPI settings and, just like a Zowie mouse, each one is color-coded. While the bottom of the mouse might seem like an inconvenient place to put a button, having it there ensures that you won't accidentally hit it in-game.
If you do want to install Synapse, you can customize how many DPI settings you want to cycle through, and you can also change their assigned colors. Synapse also lets you change the RGB logo on the top of the mouse.
The mouse also has on-board memory so once you set up your settings once, you'll have the same settings on any computer, whether it has Synapse installed or not.
---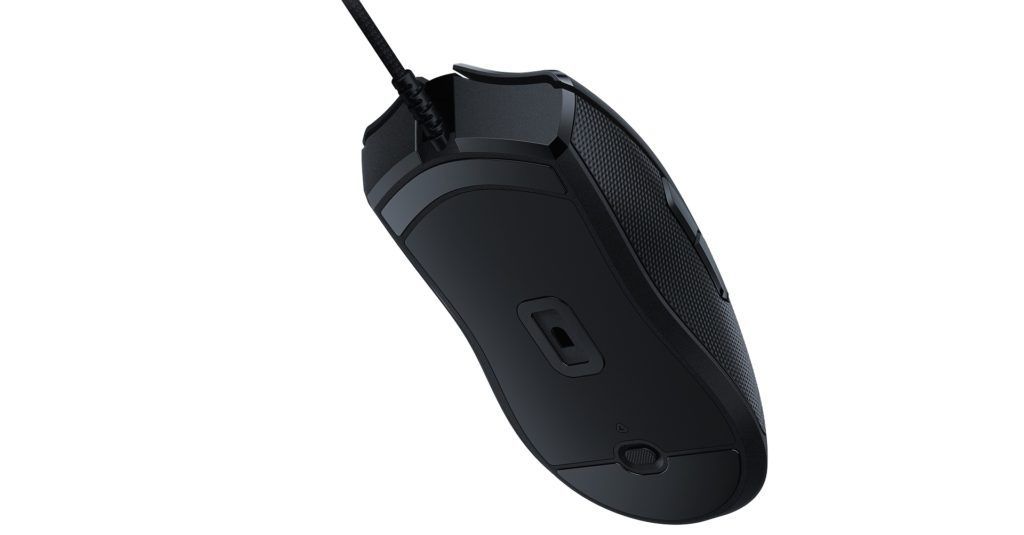 Sensor
The Viper uses the same 16,000DPI PixArt PMW3389 optical sensor as the Razer DeathAdder Elite. This is Razer's version of the PixArt PMW3360, which is generally regarded as the best sensor on the market right now.
As expected, tracking is flawless, with no jitter, acceleration, prediction, or spinout issues.
---
The Razer Viper costs US$80, which is in the mid-tier price range for gaming mice, and puts it in direct competition with Zowie's recently-released S1 and S2.
Compared to the DeathAdder, which has a large, ergonomic shape that basically forces you into a palm grip — really only suitable for gamers with larger hands — the Viper's compact, ambidextrous, and comfortable shape should make it a better fit for a wider range of gamers.
When you also consider its lighter weight, much better cable, driverless design, and on-board memory, it's easy to see why I think this is the best mouse Razer has ever made.
Verdict: Buy this mouse.