25 years is nothing to sneeze at and this is especially true for the Quake developers as they celebrate the 25th Anniversary of QuakeCon.
Planned to be done remotely for the first time, this Silver Jubilee of sorts — running from on August 7 – 9 — will introduce a number of firsts.
Beyond the highly anticipated livestreamed Quake matches and tournaments that will be taking place around the world, this virtual event — now called QuakeCon at Home — will also feature a charity fundraiser, a heavily revised "Bring Your Own Computer" get-together format, and a ton of all-new event-exclusive gamer swag.
---
---
The event will officially start with the QuakeCon at Home Global Super Stream on August 7, 2020 at 11 a.m. CST (August 8, 2020 at 12 a.m. +8GMT). Kicking off the event, which is expected to be packed with round-the-clock programming, will be Bethesda's QuakeCon Digital Welcome event.
Other tie-in materials and special events for QuakeCon at Home includes:
Special streams from QuakeCon Partner Influencers
Unique content that Bethesda Community teams developed for QuakeCon at Home
QuakeCon Twitch Team platform that connects gamers to matches and will even feature players who scored awesome frags — this will be a part of their efforts to raise money for QuakeCon-supported charities
An esports Tournament, featuring the 2019-2020 Quake Pro League season finals that will take place at the Quake World Championship event on August 9, 2020 at 4 p.m. CST (August 10, 2020 at 5 a.m. +8GMT)
A Donation drive for charities that QuakeCon directly sponsors, like Direct Relief, UNICEF, NAACP Legal Defense Fund, and The Trevor Project
There are a few new swags too, including two limited edition designs — "Dogvahkiin" and "Catodemon". 100% of its profits will be donated to two QuakeCon long-time adoption partners: Dallas Pet Alive and FOUR PAWS. The other designs include are specially-made for QuakeCon at Home.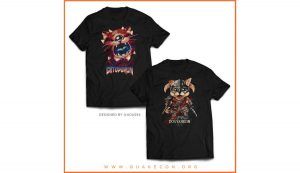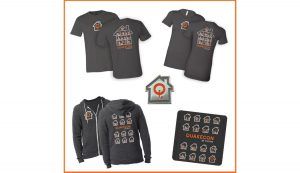 Fans and gamers who are keen on getting the swag can head over to the following websites to order:
More details about QuakeCon at Home can be found here and on both Quake Facebook and Twitter pages.
Read more: Quake II gets revived with RTX support, available June 6