Season 4 of PlayerUnknown's Battlegrounds (PUBG) is coming with an exciting change for the game's console-based players. Starting in October, the popular battle royale title will support cross-platform play between the PlayStation 4 and Xbox One.

"Our first goal with cross-platform play was for 100 players from both consoles to be able to play in the same match," said PUBG Corp. Community Manager Cecilia Lee.

"Our second goal was to improve our matchmaking times, which we expect to be shorter for all of our console players due to the wider matchmaking pool. Shorter wait times and more enemies on the battlegrounds = more opportunities to earn those chicken dinners."

PUBG's cross-play system will be available on test servers in late September and will be rolled out on live servers in early October. Players will be able to see which platform their opponents are using on the in-game UI.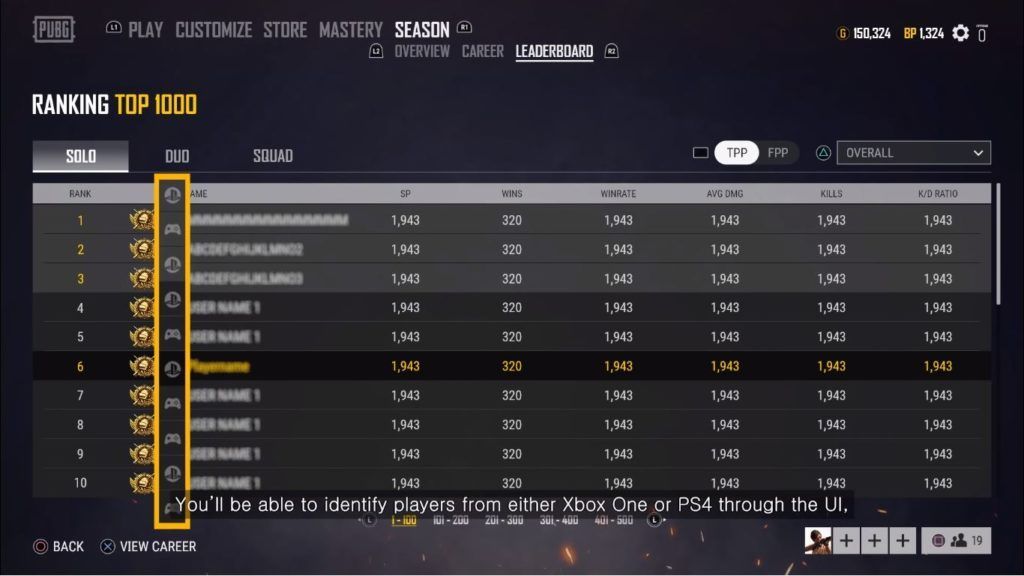 It's not clear yet, however, whether the new feature will allow players on different consoles to create squads together or if it will be limited only to competitive games.

PUBG's Season 4 patch is coming to consoles on August 27, promising an updated Erangel map, weapon, and vehicle balance tweaks, and a new Survivor Pass.
The new patch also promises shorter wait times between PC and console patch releases. Console gamers can expect updates to arrive just two weeks after the PC patch is released.

Learn more about the creative process that went into PUBG Season 4 below:

READ ALSO: PUBG's Global Championships will take place in Oakland this November