PUBG Corporation has officially canceled the 2020 PUBG Global Series (PGS). The competition was supposed to be held in Berlin, Germany from March 31 to April 12.
Taking the place of the canceled tournament will be an online, regional PUBG Continental Series (PCS).
The PCS will be based in four regions — Asia, Asia Pacific, Europe, and North America — with a total of US$2.4 million distributed across multiple events scheduled for May, June, and August.
The first series is the PCS Charity Showdown, which will take place in May. Each region will have a prize pool of US$200,000, from which US$100,000 will be split among the participating teams based on how well they perform in the tournament. The remaining US$100,000 will be donated to a charity that the winning team picks.
The tournaments scheduled for June and August will be the main stages for the participating teams to prove that they have what it takes to be called the best PUBG squads in their region.
Each regional tournament will have a US$200,000 total prize pool.
---
---
While PGS Berlin has been canceled, the teams that have earned their slots in the tournament will be rewarded for their skill and effort in their respective qualifier events. The organizers are giving all 21 qualified teams US$20,000 as a form of compensation.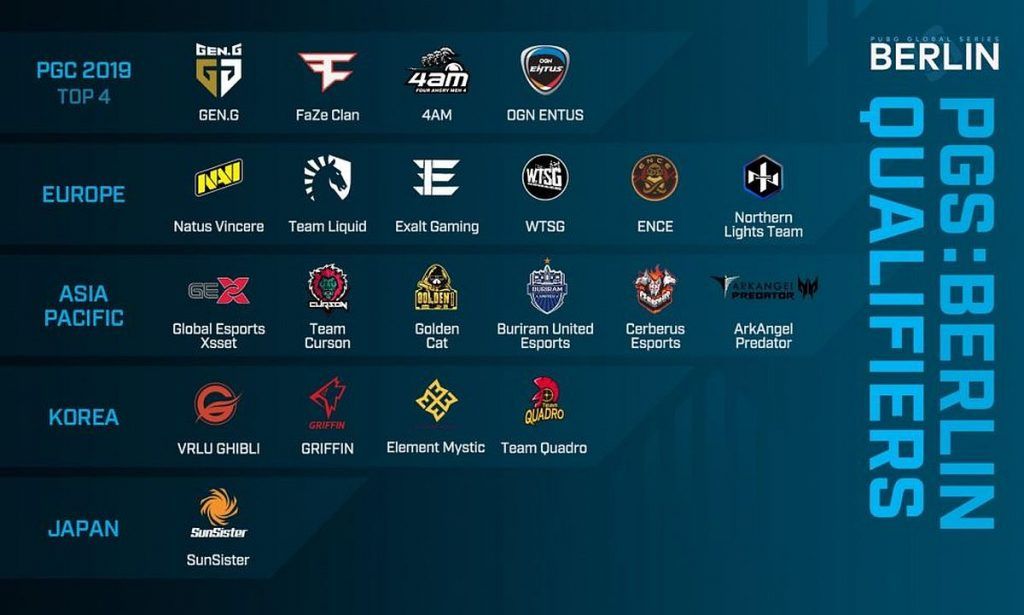 In China, where the PUBG Champions League is currently holding its PGS Berlin qualifier, the top five teams will also receive US$20,000 each.
As for the Americas region, the US$120,000 allocated for the top six seeds will be distributed among the 16 teams that locked a seat in the quarter-finals.
Details for these new regionals will be revealed soon on the PUBG Esports portal.
READ MORE: Riot Games officially cancels the LoL 2020 Mid-Season Invitational