NVIDIA has joined the Cyberpunk 2077 hype-wagon, revealing a super limited top-end spec NVIDIA GeForce RTX graphics card.
Coming in a neon yellow shade, as a homage to the Cyberpunk 2077 logo, the NVIDIA GeForce RTX 2080 Ti Cyberpunk 2077 Edition is truly one of a kind. After all, it's very hard to find a GPU with completely re-colored backplate and color-ways.
Interestingly, on the cooling shroud side, this limited edition concept looks exactly like the Founders Edition.
Only 200 Cyberpunk 2077 editions will be made, making this one of the most limited-edition graphics cards ever.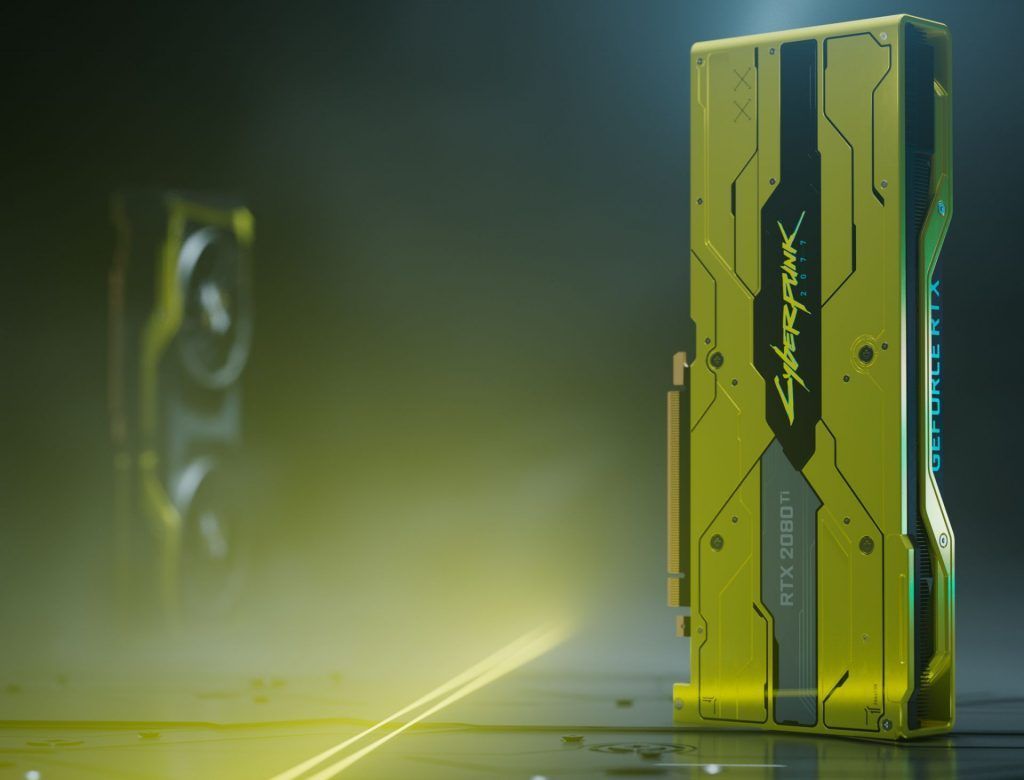 ---
---
77 of the 200 will be given away at the 2020 #RTXOn Sweepstakes. The other 123 units will be allocated for other giveaway contests and charity auctions. Those keen on joining the contest will need to do the following:
Head to NVIDIA GeForce's Twitter, Instagram or Facebook pages, and retweet, like, or comment on the #RTXOn sweepstakes posts
Reply to the post you chose by following the prompt and saying something positive about a fellow gamer, tag them, and include #RTXOn in your reply
Be on the lookout for additional similar posts. Enter the same way, and as often as you like
More details about the NVIDIA GeForce RTX 2080 Ti Cyberpunk 2077 Edition and the current giveaway can be found here.
Cyberpunk 2077 is set to launch on September 17, 2020 and will be available on the Sony PlayStation 4, Microsoft Xbox One, and Steam.