The latest Samurai Shodown has hit store shelves two days ahead of its original June 27 release date. To mark this occasion, SNK dropped a new sizzle-reel to announce that the game's first Season Pass DLC will be freely available to all.
This Season Pass is basically a bonus bundle that SNK wants to give away to its fans. There is only one catch — gamers must register and access the DLC pack before June 30. After that, the add-on can only be bought at US$20.
Gamer can use the Season Pass for six months and access four additional characters. Besides Rimururu, which SNK revealed during its E3 2019 YouTube Live broadcast, the other three are Basara, Kazuki Kazama, and Wan-Fu.
Each fighter for this DLC has their own release date: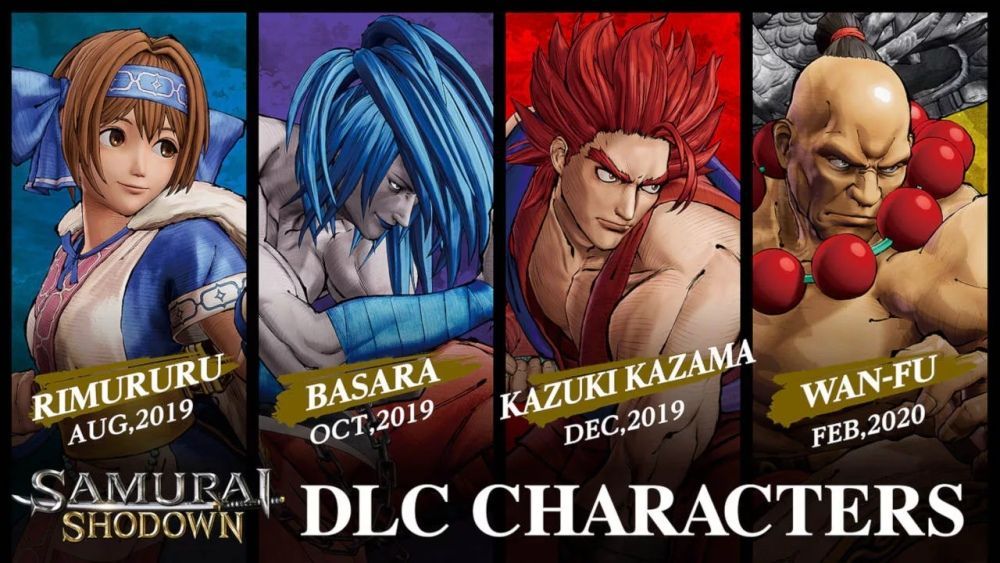 For Samurai Shodown producer, Yasuyuki Oda, the roster extension offered in this Season Pass helps ensure that different play-styles are available for players who want to keep things interesting.
"Even though they're still in development, we feel that each character has a very unique play-style that fans new and old are sure to love," said Oda.
The new Samurai Shodown is currently out on Sony PlayStation 4 and Microsoft Xbox One. It will only be available on the PC and Nintendo Switch later this year.
READ MORE: EVO 2019 has an impressive amount of signups for Super Smash Bros. Ultimate