Electronic Arts and Popcap just announced the release of a new online shooter game called Plants vs. Zombies: Battle for Neighborville.
The new game expands on the premise of Plants vs. Zombies: Garden Warfare, a third-person shooter twist to the classic Plants vs. Zombies series.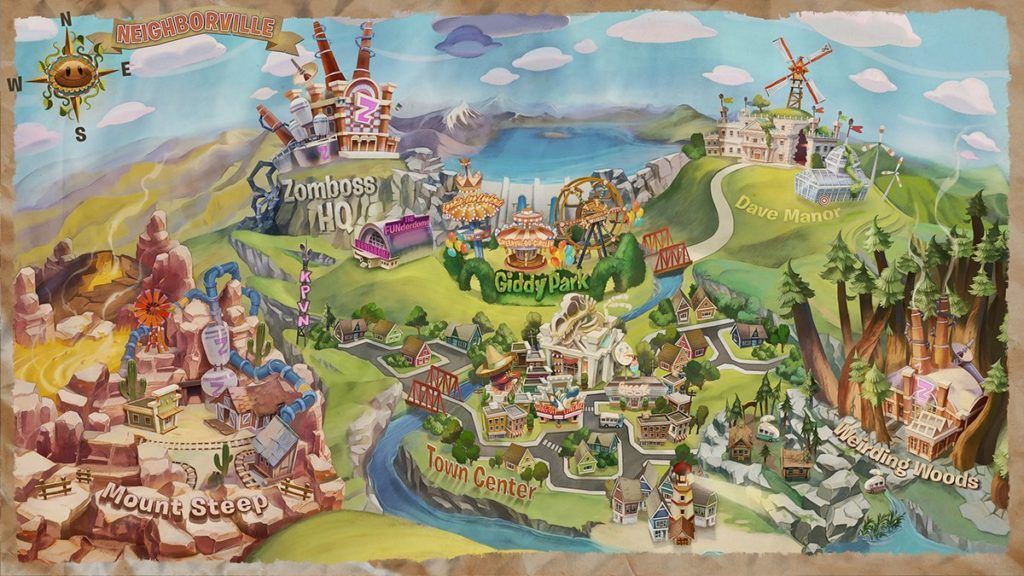 As with Garden Warfare, players can take either the plants' or the zombies' side. But this time around, the battle spills all around the titular town. The never-ending clash takes place in six main areas, namely Dave Manor, Weirding Woods, Town Center, Giddy Park, Mount Steep, and the Zomboss HQ.
---
---
Players begin their journey from game lobbies Dave Manor or Zomboss HQ. These two locations serve as social hubs where players can gather, practice, find teammates, and even customize the looks of their units.
New to the game are plants Night Cap, Snapdragon, and Oak & Acorn. On the zombie side, we'll meet Electric Slide, 80s Action Hero, and Space Cadet.
The game features a total of six online multiplayer modes, where up to three players can team up in split-screen couch co-op. The split-screen couch co-op is only available on console versions.
Learn more from the game trailer below:
Battle for Neighborville's Founder's Edition is already available for purchase starting from US$30. Through this option, players can get a head start on the action with new content and gameplay released weekly leading to the October 18 launch date. Of course, exclusive awards await those who buy the special early edition.
Starting October 18, the game will be available as the Standard Edition release priced at US$40.
Plants vs. Zombies: Battle for Neighborville is playable on PC, Xbox One, and PlayStation 4.
READ ALSO: You can now play Blizzard's original Diablo on your browser