Singapore's *SCAPE is holding an Events and Commentary Mentorship (ECM) programme for youths who want to learn about shoutcasting and esports events management during the March school holidays.
The full-day shoutcasting workshop on March 14 and 15 will lay the foundations of esports commentary, while the events management workshop on March 21 and 22 will cover topics around production setups.
The workshops are aimed at youths who are interested in the 'behind-the-scenes' of esports where they'll discover roles in the industry outside of just being a professional player.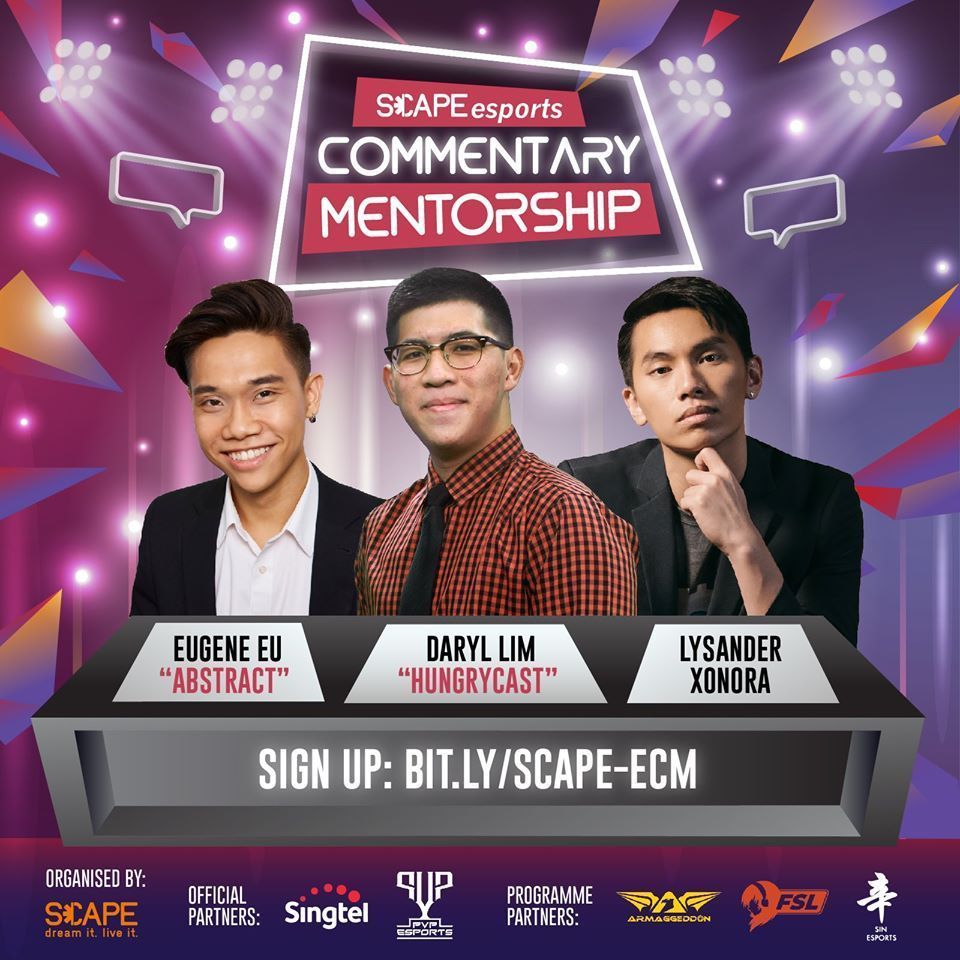 Led by local talents Daryl "HungryCasts" Lim, Lysander "Lysander Xonora" Lim, and Eugene "Abstract" Eu who are known for shoutcasting in the League of Legends, Dota 2 and Mobile Legends: Bang Bang scenes respectively, youths can look forward to picking up pointers on voice projection, casting etiquette, play by play casting, color casting and more from these experienced professionals.
---
---
On the weekend after, the first-ever events mentorship program will take place.
Participants will be able to study pre-production setups, player management, post-production and more from industry veterans who hail from recognizable brands such as Armaggeddon and Female Esports League (FSL).
Together, both groups of mentees will be tasked to organize a full esports event or tournament as their final challenge.
If you're between 15 to 30 years old, this is your chance to take your first step into shoutcasting and esports events management.
Sign up now on *SCAPE's event page at a fee of $10 per person. All workshops will be held at the *SCAPE Ground Theatre from 9am to 6pm.
READ MORE: The best new junglers to play at every skill level in Patch 10.4