ONE Championship has launched The Burmese Python Strikes a new action-packed mobile fighting game starring ONE World Champion and Myanmar's most famous martial arts athlete, Aung La N Sang.
The game is a mix of fighting and rhythm and puts you in control of Aung La N Sang as he defends his homeland of Myanmar from the mysterious and evil Shadow Clan.
ONE Esports had a chance to speak to Aung La N Sang about becoming ONE Championship's first video game star.
"It's every kid's dream to star in their own video game," said Aung La N Sang. "When I was a kid, I used to love playing games like Contra, Double Dragon, Tekken, and Street Fighter. I love fighting games, and it's a treat to have a game with me in it. It's unreal to have myself and my voice in a video game. I am filled with gratitude to ONE Championship for making it happen."
The simple to learn, yet deceptively tricky game features 20 increasingly difficult stages to fight through. If you're one of the first people to beat the game within the first week of its release, you'll be eligible to enter a contest to win US$1,000 and a pair of gloves signed by Aung La N Sang himself!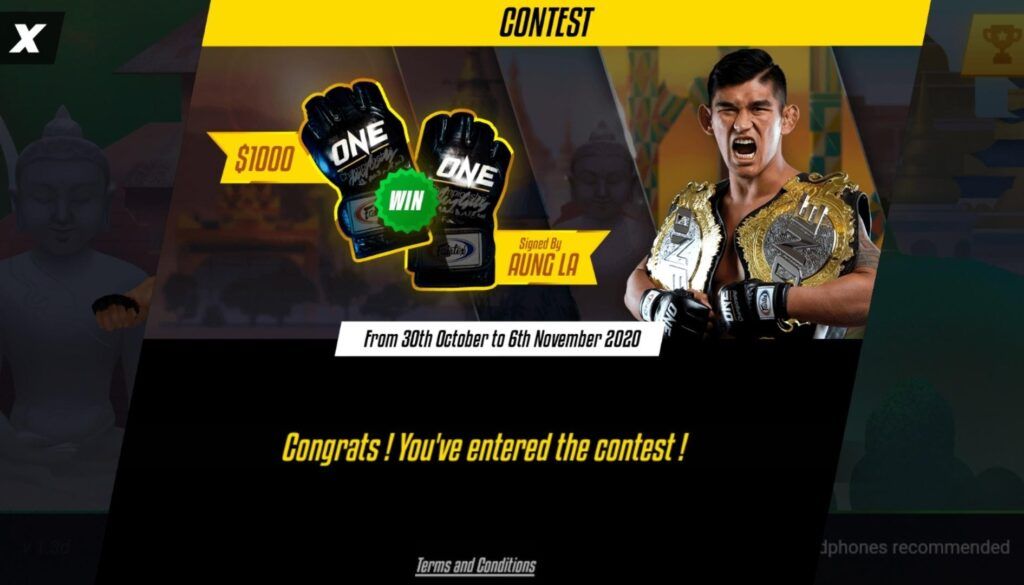 In fact, the game is so hard, even Aung La N Sang himself hasn't completed it yet.
"I've tried the game, and it's a game I would have enjoyed a lot when I was a kid. I haven't completed it yet – it's rather hard. But I've been in training camp, so I haven't spent too much time on it yet," said Aung La N Sang.
While Aung La N Sang has been busy training, he did have time to lend his voice to the game, and he even made some suggestions for the setting and environment.
"I made a suggestion to include Kachin Manau Park," said Aung La N Sang. "It's an iconic park in Myitkyina and it's also the park with my bronze statue in it!"
As for one suggestion that didn't make it into the game, we asked Aung La N Sang who he would like added as his partner if the game had a two-player mode.
"Martin Nguyen," answered Aung La N Sang. "Then, it would be like a Double Dragon game."
Check out The Burmese Python Strikes for yourself by downloading the ONE Super App, available for iOS and Android.
READ MORE: Daigo reveals the one thing left in his career he still wants to accomplish