Gundam Battle: Gunpla Warfare, the brand-new Mobile Suit Gundam battle arena for mobile devices, is now welcoming pre-registrations ahead of its global release on August 21, 2019.
Bandai Namco revealed that exciting bonuses are up for grabs once the game launches, based on pre-registration milestone numbers: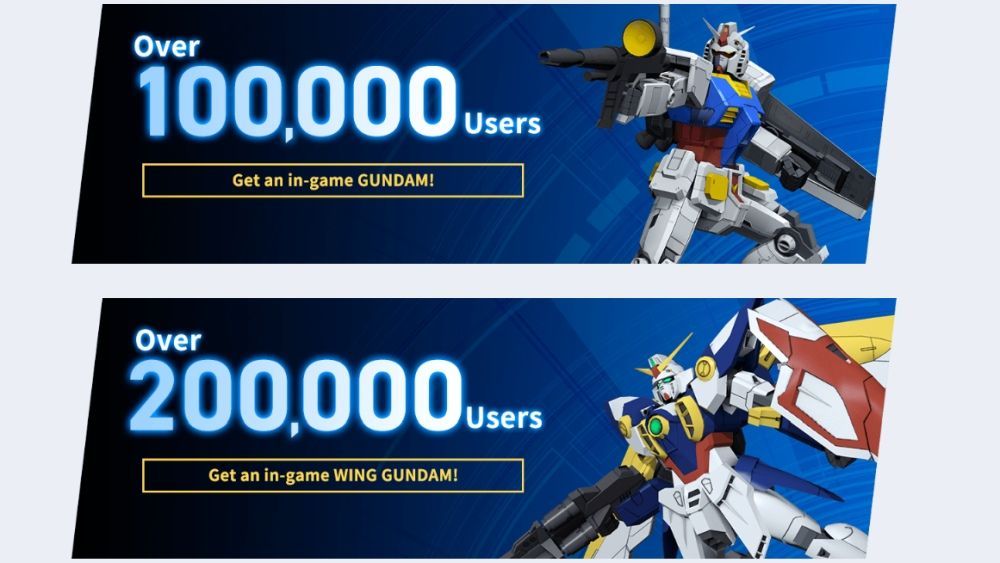 Gundam Battle: Gunpla Warfare will be free-to-play on Apple iOS and Google Android devices. It promises a gameplay experience inspired by the anime series Gundam Build Fighters. This means players can build their own Gundam and other mobile suit kits to send into battle, similar to the premise of the show.
The game encourages scratch-building as players can mix and match various mobile suit parts to build their unique mechas. Players can go all out with customizations using original parts, as well as familiar ones from previous Gundam series.
As for the battles, players can pilot their custom builds against AI-controlled or real-world opponents. There will also be pilot class and team role assignments, so players can expect a fair share of squad-based fights.
While the game builds on the rich 40-year history of Mobile Suit Gundam lore, Gundam Battle: Gunpla Warfare will feature an original anime story. It will revolve around all-new cast of characters setting out to save their high school's Gunpla Club. They must create original mecha and win tournaments to prevent the club from shutting down.
Learn more about the game here.