President of Evolution Championship Series, Joey "Mr. Wizard" Cuellar, and longtime FGC personality Mike Ross, announced the eight games that are set to headline Evo 2020 during a Twitch Stream.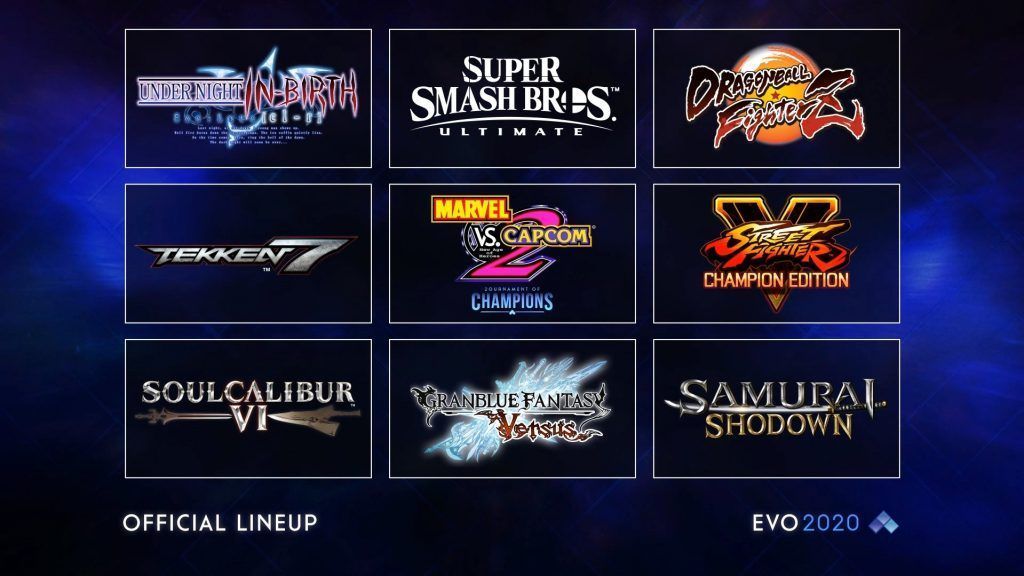 The eight games are:
Super Smash Bros. Ultimate
Tekken 7
Street Fighter V
DragonBall FighterZ
Samurai Shodown
Granblue Fantasy Versus
Soulcalibur VI
Under Night In-Birth Exe:Late[st]
Notably missing from the list are Mortal Kombat 11 and BlazBlue, both of which were popular games last year.
New to Evo 2020 is Granblue Fantasy Versus, which hasn't even been released yet.
The game is set to release on February 6 for PlayStation 4, and is developed by Arc System Works, the same studio that developed the BlazBlue and Guilty Gear series.
---
---
Evo also announced a special eight-man invitational tournament to celebrate the 20th-anniversary of Marvel vs Capcom 2.
Mr. Wizard announced that the first four players included in the tournament will be former Evo champions Justin Wong, Michael "IFC Yipes" Mendoza, Duc "DucVader" Do, and Sanford Kelly.
The tournament will have a US$10,000 prize pool.
Evolution Championship Series 2020 is happening from July 31 to August 2, 2020, at the Mandalay Bay hotel in Las Vegas, Nevada. Registration is now open for competitors and spectators here.
READ MORE: Street Fighter V is currently free on Steam with the entire roster unlocked