With this year's Evo 2020 canceled due to the COVID-19 pandemic, the event organizers have decided to move forward with a new online format they're calling Evo Online.
The Evo team has revealed details regarding its first-ever online event, which will include special exhibitions and content for Evo 2020's original lineup. But based on what was revealed in the Evo Online trailer, Super Smash Bros Ultimate has been removed from the original lineup.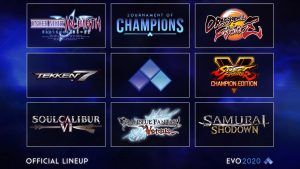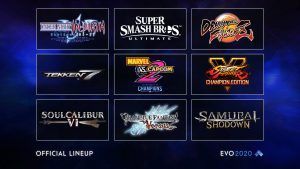 The team has also added four new open online tournaments for fans to join. The selected games were chosen due to their rollback netcode, which is ideal for competitive online fighting game tournaments like this one.
Open online tournament games:
Mortal Kombat 11: Aftermath
Killer Instinct
Them's Fightin' Herds
Skullgirls 2nd Encore
---
---
Evo Online will take place over five straight weekends in July, with signups and event info coming soon.
July 4-5
July 11-12
July 18-19
July 25-26
July 31 to August 2
The Evo team has yet to provide information regarding which regions will be allowed to join the competition.
Since online fighting game servers have been known to use terrible netcode, and the best players are spread around the world, it would be interesting to see what decisions the event organizers make for Evo Online.
READ MORE: SigurRos's 5 pro tips you need to know to master F.A.N.G.