Arena shooter fans have something to look forward to this month when EA Originals releases its all-new bazooka-powered Rocket Arena on July 14.
The developers, Final Strike Games, asked the question, what if there was a "Never Say Die" shooter that focuses on all the fun of blasting opponents away with rockets of all kinds?
The result is Rocket Arena, a hero-based battle arena that uses non-lethal rockets that knockout and send opponents flying.
Both EA Originals and Final Strike Games have confirmed that Rocket Arena will launch on July 14.
A Season 1 content update will then roll out two weeks later.
"Our team passionately wanted to take on a new approach to combat in a multiplayer shooter. [With that in mind,] we developed features that are innovative in this space," shared Kevin Franklin, Founder and CEO, Final Strike Games.
The list of features include:
Cross-platform play on launch day
Blast meter in the place of a health bar/health points
The blast meter will determine how far a player will be blown away
Knockout and Megablast mechanics
Tuned Rocket Jumping and Climbing mechanics
In-action returns instead of respawning
Rocket Arena, which was revealed recently at the EA Play virtual event, takes place in Crater, a world that uses rockets for everything.
Players can choose from 10 different characters from various regions around Crater, each with their own unique personality, backstory, and region-linked narratives.
There is even a rich and diverse history for Crater that players can learn about as they discover historical remnants about the world.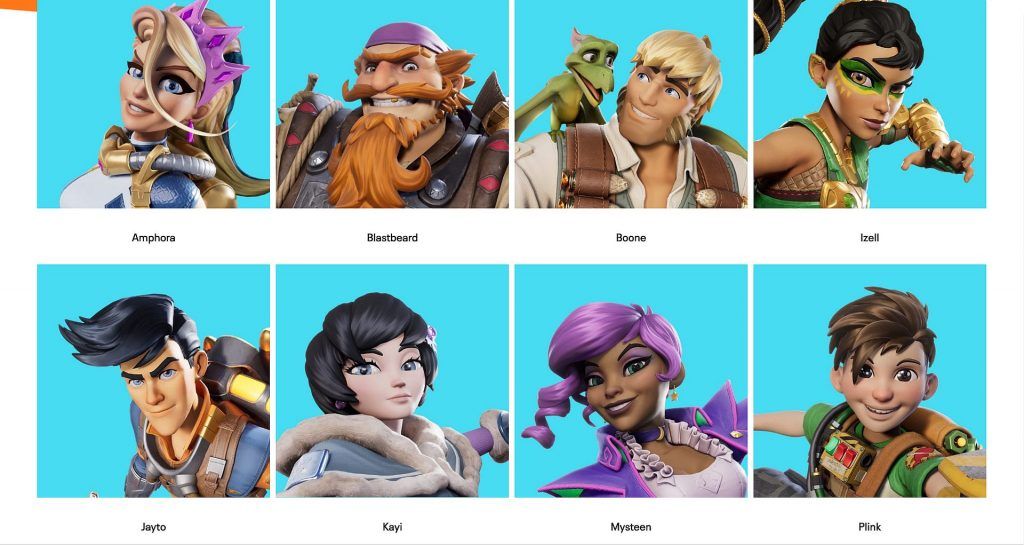 Beyond the immersive and narrative-driven focuses, along with the extensive list of gameplay items and character customization options, Rocket Arena will focus on the in-game Rocket Championship Tour main event.
---
---
The multiple options in this mode — Practice, Social Playlists, and Custom Games — will ensure gamers can get up to speed with the character metas, track on-going matches, and even organize private gaming sessions.
As for game modes, they include:
Knockout: Using rockets, abilities, and items to blow up opponents out of the arena. This counts as a knock out and the team that reaches the targeted score will win the battle.
Rocketball: Two teams compete in a goal-scoring match — highest points wins.
Mega Rocket: It's a rocket-filled capture-and-defend event.
Treasure Hunt: Collect and hold onto chests as well as pick up coins around the map to score points and earn the win as the highest scorer.
RocketBot Attack (Players vs Enemy): Play with a squad and survive continuous waves of attacking RocketBots. Reach a specific number of take-downs to win the match.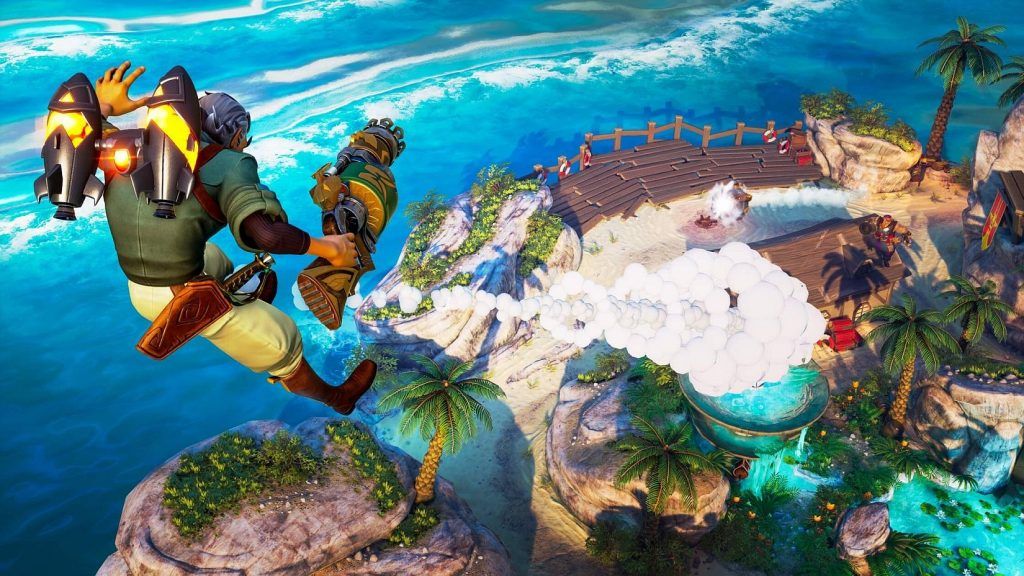 The new content that will appear on July 28 will feature three new maps, the latest hero for the roster, and a Season Pass — Blast Pass — that comes with exclusive gear.
The game will launch on Steam and Origin, Microsoft Xbox One, and Sony PlayStation 4.
Read more: More EA games are coming to Steam