Blue Mammoth, the developer behind the 2D-platform fighter — Brawlhalla, announced its plans to bring the free-to-play arena brawler onto mobile devices.
While there are no official release dates yet, pre-registration for the closed beta is already up for both Google Android and Apple iOS devices. Gamers who pre-register for the closed beta for Brawlhalla on mobile will soon receive an email invite and referral link.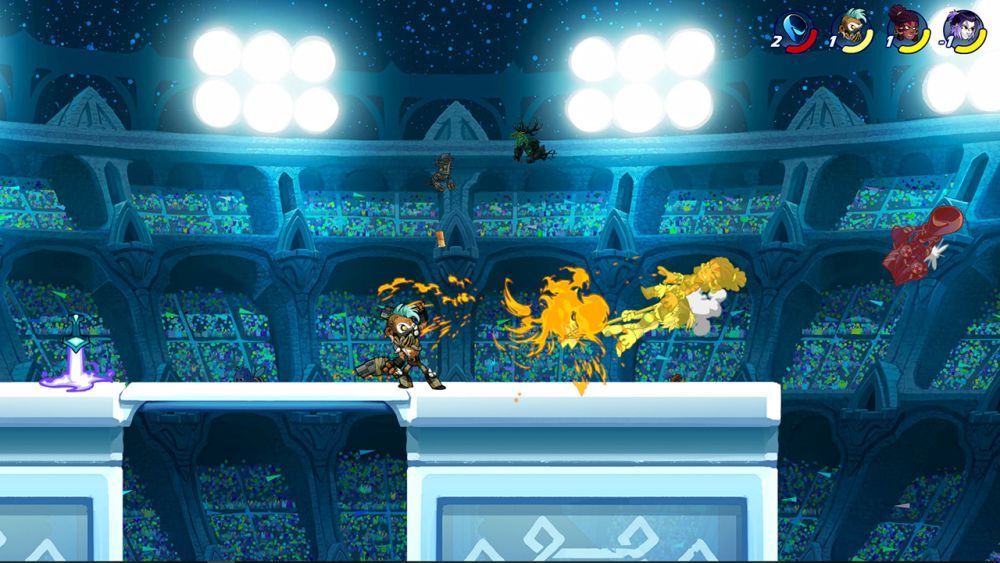 The mobile version will be exactly the same as the PC and consoles, and Blue Mammoth also revealed that full cross-play support for all platforms will be coming soon. This feature will likely apply to the Online 1v1, 2v2, 4- and 8-Players Free-for-All, and Free-for-All brawl modes.
As the platform brawler is now a fast-rising contender in the fighting game genre, Brawlhalla stands out as one of the more unique titles of its kind. While it does look and feel like Super Smash Bros. Ultimate — right down to the brightly colored characters and insane beatdowns that end in ring-out wins — the game presents its fair share of distinctive features.
The most interesting is the addition of popular characters from franchises such as Shovel Knight, Hellboy, Adventure Time, and WWE.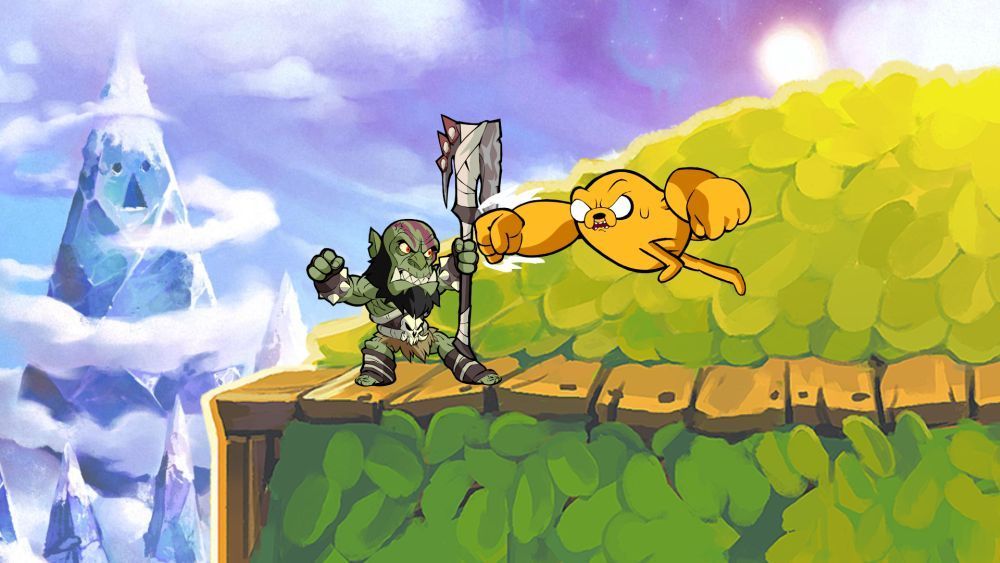 In addition, weapon drops alter how fighters do battle and engage their special abilities, while the character stats also play a role in matches. These aspects — Strength, Dexterity, Defense, and Speed — can be set in a variety of ways.
These combinations determine the strengths and weaknesses of the characters, as well as how effective they will be in the fight. Players can slightly alter these stats on the fly by changing the brawler's stances. By switching fighting styles, it will move a point from one stat to another.
---
---
As a free-to-play fighting game, Brawlhalla rotates eight characters every week. This provides the chance to try out different characters — 47 in total — and find the ones that works well for them. Players who want their own stable of fighters can purchase them with in-game currency.
The entire roster — current and upcoming — can also be bought via a one-time purchase.
More details for the upcoming mobile release and closed beta updates for Brawlhalla can be found on its Twitter, Twitch, Facebook, YouTube, Instagram, and Discord channels.
READ ALSO: Smash player Ember sets 65-hour world record for continuously playing fighting games