Taiwanese electronics giant Asus has something cool to dazzle your eyes.
Its latest yet-unnamed 43-inch gaming monitor, revealed at a recent AMD next-gen graphics event, features the new Display Stream Compression (DSC) technology.
First implemented on the AMD Radeon RX 5700 range of GPUs, DSC is an industry-wide compression standard that enables Ultra HD delivery through a high-speed single interface. This new innovation cuts down the need for multiple video input cables to deliver 4K HDR content at 144Hz refresh rates.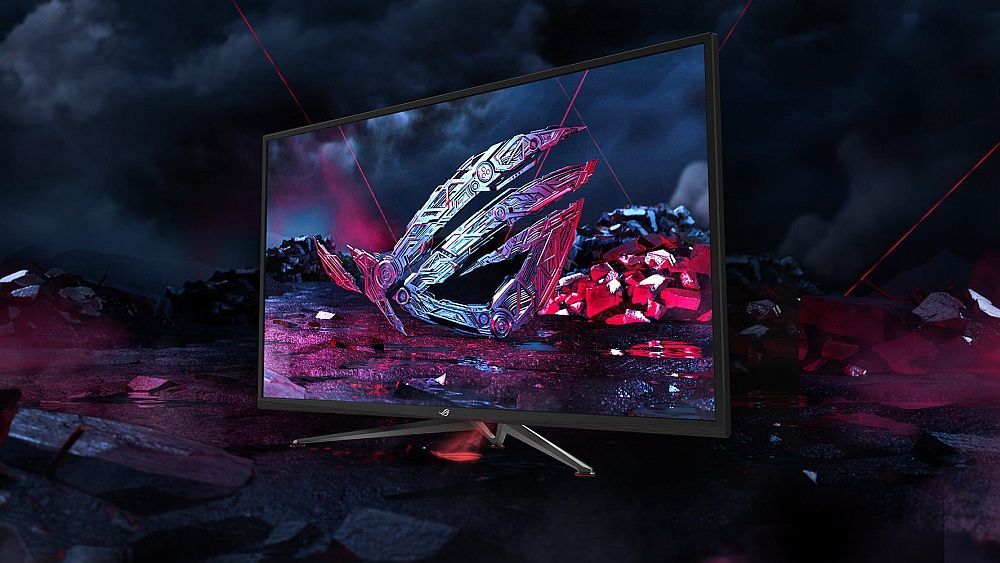 A monitor with DSC only needs to connect to any 4K HDR output with a single compatible DisplayPort 1.4 DSC cable. Currently, two DisplayPort connections are required to ensure there are no compromises for a rich visual delivery.
Details on pricing, specs, and availability have not been revealed, but don't expect this monitor to be cheap.
READ ALSO: Creative Super X-Fi will soon be available on Clevo gaming laptops