Hot on the heels of news that AMD will be powering the upcoming Sony PlayStation 5, the chipmaker revealed more details on its newest graphics card.
The first GPU from the AMD Radeon 5000 line will be the mid-tiered RX5700, though pricing, performance and in-depth specs were not released. However, it will go on sale sometime in July this year and there's speculation it will launch at the same time as AMD's third-generation Ryzen processors on July 7.
What we do know about the RX5700 though is that it will sport the all-new 7nm Radeon DNA (RDNA) micro-architecture, run GDDR6 memory, and will have native support for PCIe 4.0. It will also be more power-efficient compared to the previous AMD Vega range.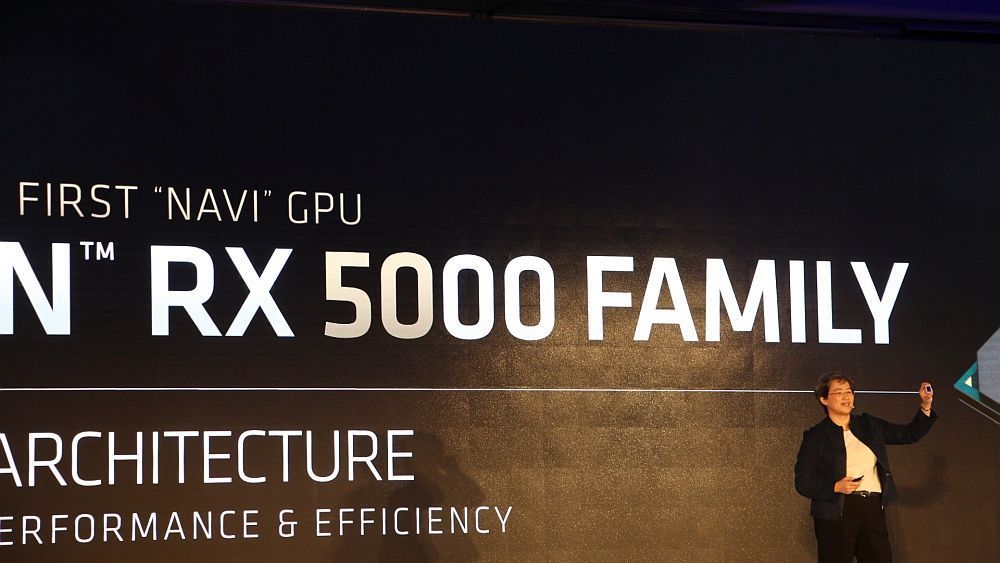 "RDNA will power gaming for the next decade," said Dr Lisa Su, AMD CEO. She revealed how, after having done multiple lab tests, the new micro-architecture offered a 1.25 times boost for performance-per-clock and 1.5x performance-per-watt.
AMD will divulge more details about the new Radeon 5000 line at its E3 livestream taking place on June 11, 6 a.m. (GMT+8).
READ MORE: Quake II gets revived with RTX support, available June 6