AMD's looking to get in good with gamers with its next-generation graphic cards.
The Radeon RX 5700 XT and Radeon RX 5700 XT 50th Anniversary Edition will let gamers easily and consistently run any AAA games at 2560 x 1440p Ultra settings.
AMD also claimed that its new GPUs, when paired with the 3rd Gen AMD Ryzen 9 3900X or 3950X processors, will do more than just deliver ultra-smooth gameplay. During the E3 2019 presentation, the demo team showed a video that seamlessly ran at 1440p Ultra while simultaneously pushing out a 1080p stream.
The next-gen AMD graphics and processors will reach store shelves globally on July 7. The RX 5700 XT will sell for US$449, while the 50th Anniversary Edition will retail for US$499. As for the US$750 AMD Ryzen 9 3950X, it will ship sometime in September this year.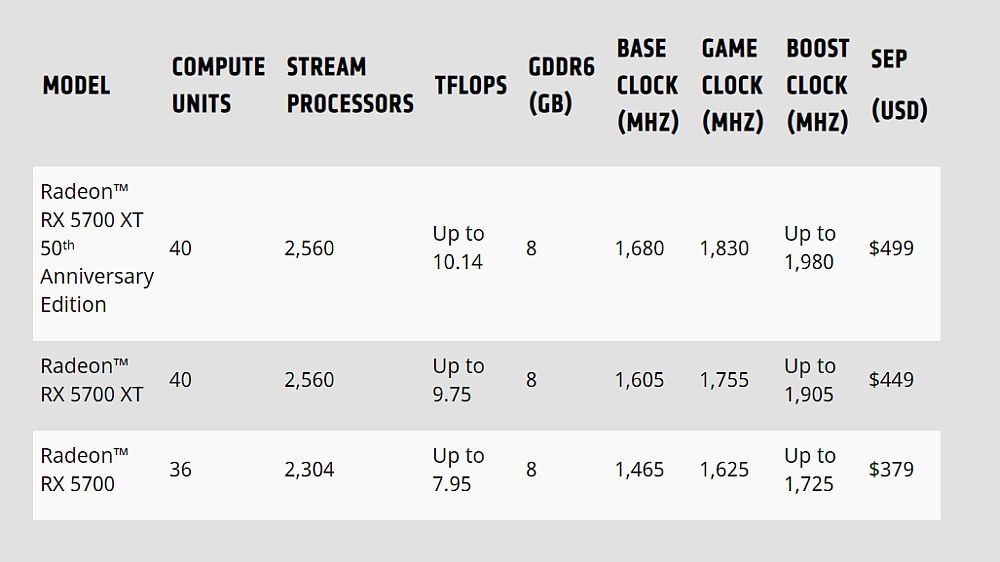 READ MORE: Sony's PlayStation 5 will be powered by AMD's next-gen Ryzen and Radeon chips