Microsoft has just unveiled its next-gen Xbox Series X lineup on a special edition of Inside Xbox.
The hour-long showcase featured some world premier trailers from Microsoft's partner studios. A number of these games are set to release this holiday season, while others will be available early next year.
Xbox Marketing Manager, Aaron Greenberg opened the show with an Xbox Series X in his kitchen doubling as a fridge. He then introduced the Xbox's partnership team to unveil all their new titles.
Microsoft also announced its Smart Delivery feature, where Xbox fans will only need to purchase a game once and be able to enjoy them in different Xbox platforms.
Here's a rundown of all the games Xbox announced during their online event:
---
Bright Memory Infinite
Published by Playism, Bright Memory Infinite is a game created by Zeng "FYQD" Xiancheng from the ground up, and all by himself. The game is a single-player episodic hack and slash title that is set in a futuristic metropolis in the year 2036.
---
Dirt 5
Dirt 5 is a racing game developed by Codemasters and will feature a four-player split-screen feature for those who want to couch co-op together.
---
Scorn
Scorn was developed by Ebb Software and is an atmospheric first-person horror adventure game that has some similarities to the Aliens movie franchise.
---
Chorus
Chorus is a new space-flight combat shooter following the story of Nara and her sentinel starfighter. Developed by Deep Silver, the game is being published by Koch Media GmbH and will be releasing in 2021.
---
Madden NFL 21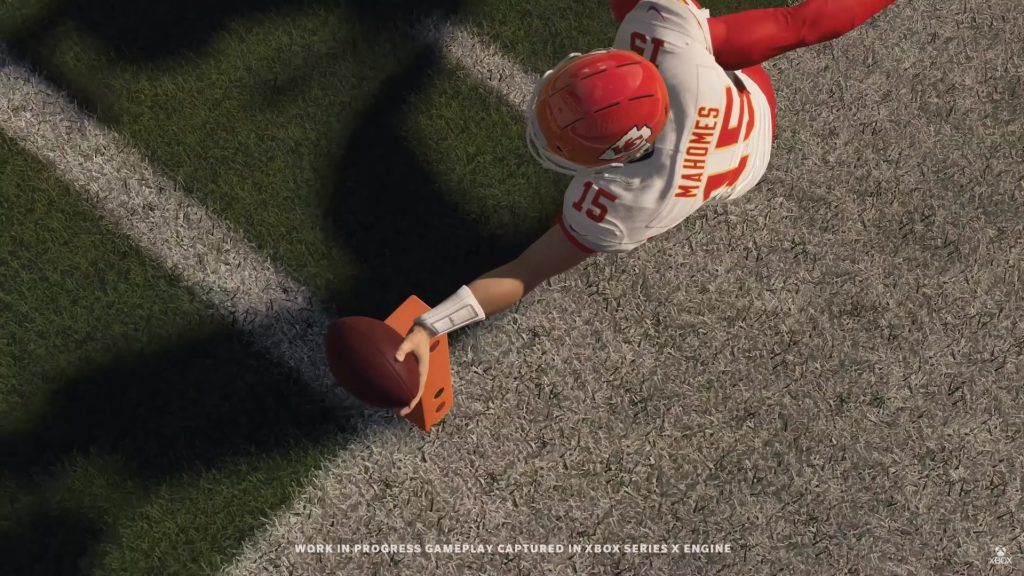 EA Sports revealed the first look at the next-gen version of Madden, NFL 21. The popular american football looks better than ever on the Xbox Series X's next-gen graphics.
---
---
Vampire: The Masquerade – Bloodlines 2
Vampire: The Masquerade – Bloodlines 2 is set in Seattle, a city full of dangerous characters and factions where players explore how to rise up the ranks of the vampire society. The game is also being developed by Hardsuit Labs.
---
Call of the Sea
Call of the Sea is an otherworldly adventure game set in 1930 in the South Pacific. The game is also being developed by Out of the Blue.
---
The Ascent
The Ascent is a solo and co-op action RPG set in a cyberpunk world. The game is being developed by Neon Giant and produced by Curve Digital.
---
The Medium
The Medium is a next-gen psychological horror game, featuring a 'dual' soundtrack by Akira Yamaoka and Arkadiusz Reikowski. The game is being developed by Bloobere Team, the horror game studio who've made Blair Wich, Observer, and Layers of Fear.
---
Scarlet Nexus
Scarlet Nexus is a futuristic hack and slash title that features an elite group of psionic soldiers. The game is being developed by Bandai Namco Entertainment.
---
Second Extinction
Second Extinction is a 3 player co-op first-person shooter where players fight through a group of savage mutated dinosaurs. The game is being developed and published by Systemic Reaction.
---
Yakuza: Like a Dragon
Yakuza: Like a Dragon is set in modern-day Japan and follows, Ichiban Kasuga, a low-ranking yakuza grunt. The game is being developed by Sega and Ryu ga Gotoku Studio. Yakuza: Like a Dragon is set to be released as a launch title for the Xbox Series X.
---
The Head of Xbox Gaming Studio, Matt Booty also announced that Xbox Games Studios will be having their own online event in July to reveal another set of games from newly acquired studios, Double Fine, Ninja Theory, Obsidian, and 343 Industries.
To watch the entire Xbox Series X event, click here.
READ MORE: Microsoft reveals incredible limited-edition Cyberpunk 2077 Xbox One X