Garena's mobile battle royale, Free Fire, is set to kick off their biggest event of the year, the Free Fire World Series 2019. The event is going to take place in Barra Olympic Park in Rio de Janeiro, Brazil on November 16, 2019.
The tournament will host 12 teams who've earned the number one seed from the respective regional leagues. All teams will be competing for a total prize pool of US$400,000.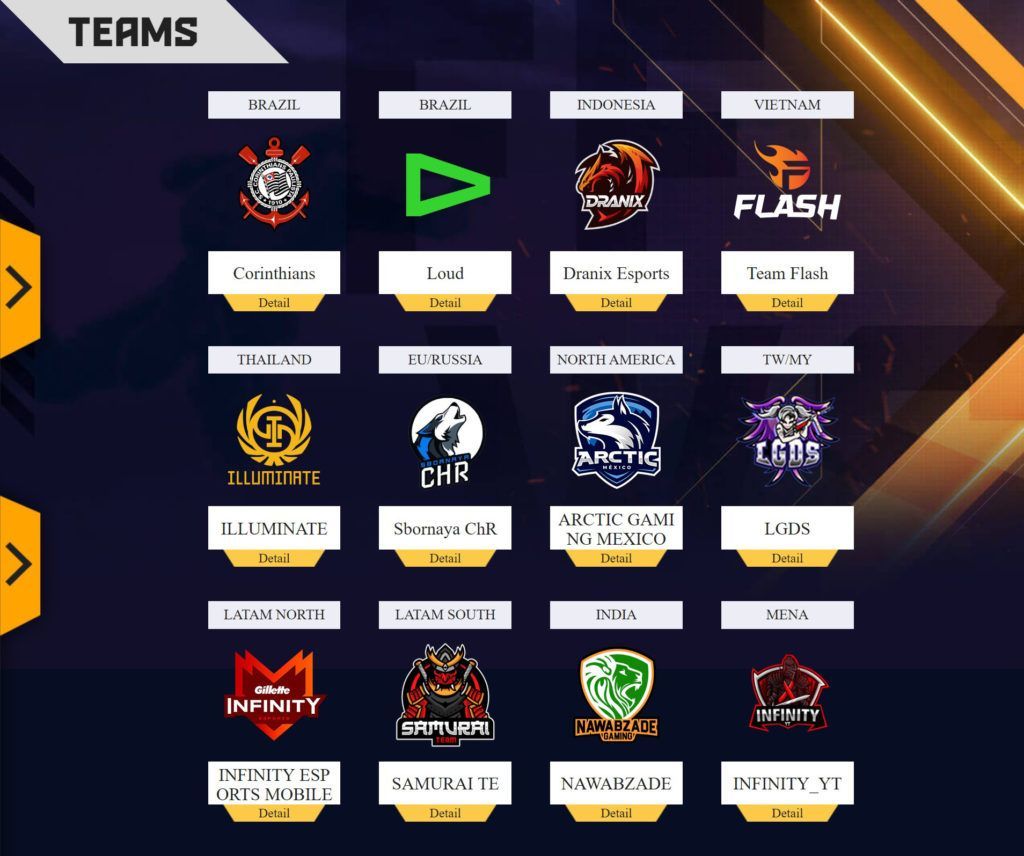 The 12 teams participating in the Free Fire World Series 2019:
Corinthians
Loud
Dranix Esports
Team Flash
ILLUMINATE
Sbornaya ChR
ARCTIC GAMING MEXICO
LGDS
INFINITY ESPORTS MOBILE
SAMURAI TEAM
NAWABZADE
INFINITY_YT
The 12 teams will play 8 rounds on two of Free Fire's classic maps, Bermuda and Purgatory. For scoring, each team will receive points for their rank and their number of kills. Each round can award up to 300 points for a Booyah ranking, and each kill will award 20 points to the team. If tied on points, the tiebreaker rules will apply in the following order – Booyah Count, Kill Count, and lastly, total points for the latest game. At the end of 8 rounds, the team which accumulates the most points will be crowned World Champion.
Garena has also signed on Brazilian DJ and record producer Alok Achkar Peres Petrillo, who is a playable character in the game and is set to perform in the pre-match holding area of all Free Fire matches. He will also be performing a live "exclusive set" during the Free Fire World Series in Brazil.
The Free Fire World Series 2019 will be live-streamed on Free Fire's Official YouTube and Facebook channels. Fans around the world can tune in to the stream on November 16, 2019, which will include 10 different languages from English, Spanish, Portuguese, Hindi, Thai, Indonesian, Arabic, Russian, and Vietnamese.
Viewers of the event will also be given the opportunity to earn a costume bundle, pet, and a brand new emote during Free Fire's Pick'N'Win event.
Fans can use their tickets to vote for who they predict the champion will be. And if they get it right, they will be rewarded with tokens, which they can use to redeem and unlock in-game items.
READ MORE: How Free Fire became the world's most popular battlegrounds game