Epic Games left the Fortnite community in shock after the Season X game-ending event, which featured a black hole swallowing up the entire map.
But after two years and 10 eventful seasons for the immensely popular battle royale game, Epic Games has decided to reboot Fortnite and they're simply calling it Chapter 2.
Once the game was back online after roughly 40 hours of downtime, players were thrown into the new era of Fortnite.
As soon as players log-in, they're shown the Fortnite: Chapter 2 hype trailer and then thrown immediately into a solo battle royale game. The overarching theme of Chapter 2 is that Epic Games has decided to revert back to the early days of Fortnite.
The game has a brand-new map that includes 13 named areas, which includes some familiar places like Retail Row and Salty Springs.
Epic has also expanded the size of the map and swapped out the large scale rural areas and mega structures for forests, mountains, and lakes, similar to Fortnite's first few seasons.
There is an emphasis on players to explore this new world, with all of the named areas still greyed out at the start.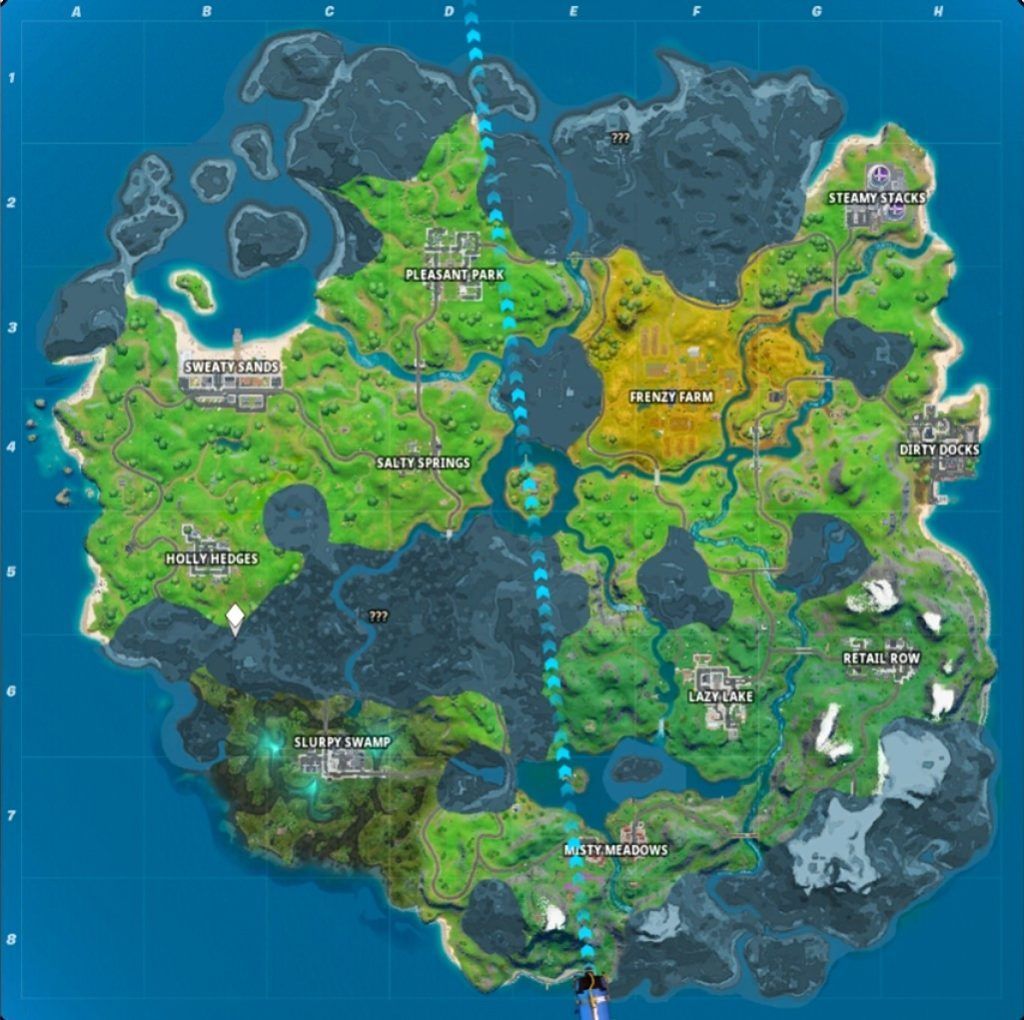 The biggest indication that Epic Games has decided to start fresh is that they've removed most of Fortnite's items which have tie-ins to previous seasons.
As of right now, the game only has assault rifles, shotguns, sub-machine guns, handguns, sniper rifles, and RPGs. Most of which follow the same common, uncommon, rare, legendary, and epic rarities. Along with these changes is the addition of the Bandage Bazooka and the Upgrade Bench, which lets players upgrade weapons using resources.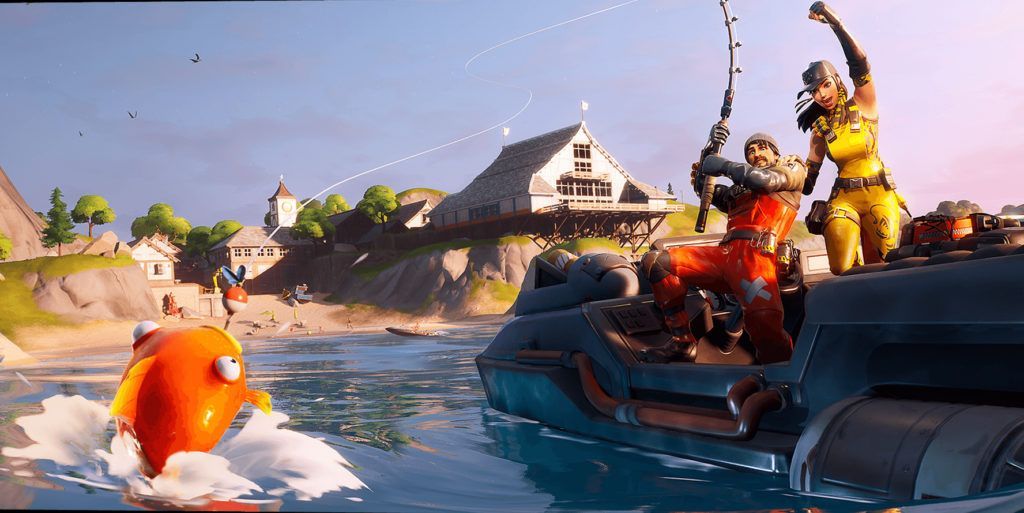 ---
---
Epic has also added new water gameplay features like motorboats, swimming, and fishing. Fishing gives players the ability to pick up new items and carry fish which is used to replenish their health bar.
Epic Games has decided to start out Fortnite Chapter 2 with fewer gimmicks and a bigger focus on players exploring and figuring out the new Fortnite world. This is emphasized by the fact that on the Epic Games' website is an article titled "Fortnite Chapter 2 update – What's New" it only has one sentence which says "Added: Chapter 2. Take your #FirstDrop and discover everything new."
Dropping alongside Fortnite Chapter 2 is the new Season 1 Battle Pass, which follows a "more fun, less grind" attitude.
The Battle Pass includes brand new Hero and Villain skins, wraps, gliders, emotes, pickaxes, backpacks, loading screens, and more!
READ MORE: The next season of the Fortnite Champion Series will use a four-player squad format