World Cup Warm-Up is one of the many qualifier events that will let players earn their way into the US$30 million Fortnite World Cup event set in July.
With Epic bound to break records in viewership and prize money earnings with their heavily anticipated Fortnite World Cup tournament, it should be no surprise that even their online Warm-Up event seems outrageous with a US$500,000 prize pool.
The tournament wrapped up this weekend and it was one of endurance with plenty of hard-fought matches as well as frustration for some competitors, thanks to the public online nature of the event.
Famous streamers had to once again fend off multiple stream snipers (players who join the exact same game with the intended purpose of taking out popular players, but with the advantage of being able to see where the streamers are) for the two-day event. Aside from the stream sniping, any lag issues, server disconnects, or in-game bugs had to be chalked up as bad luck.
The world's best and most famous players such as Turner "Tfue" Tenney, Tyler "Ninja" Blevins, Martin "MrSavage" Andersen and much more were on hand as they competed in their respective regions. MrSavage placed first in his region, while Ninja and Tfue both placed as well.
If you're planning to participate as well, the Fortnite World Cup Online Open starts on April 13 which is spread out into 10 different weeks with US$1 million prize pool for each event.
Here are the results of the tournament:
North America East Region Finals Standings: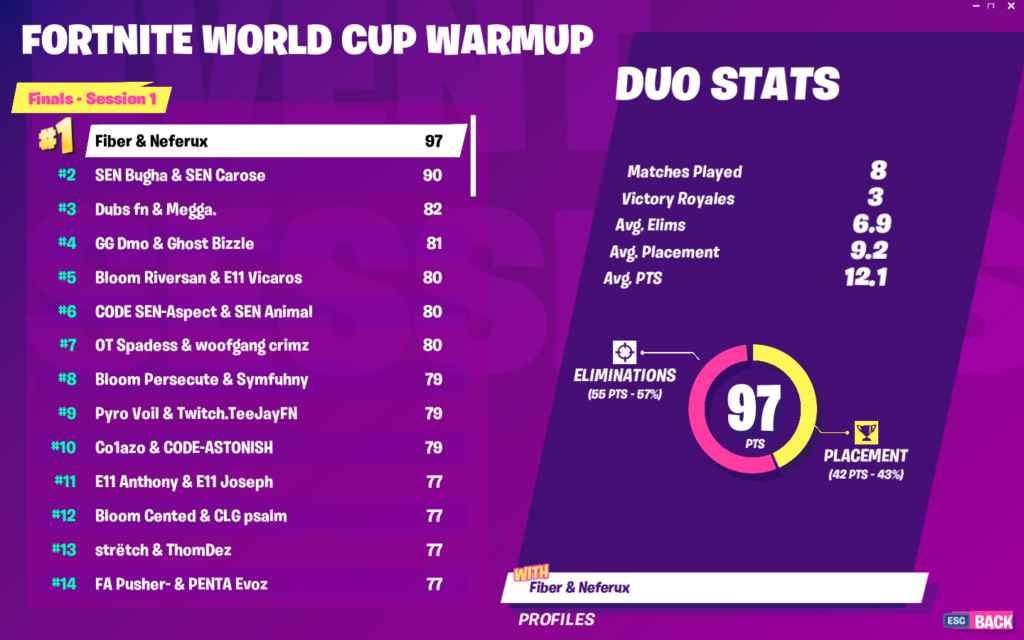 North America West Region Finals Standings: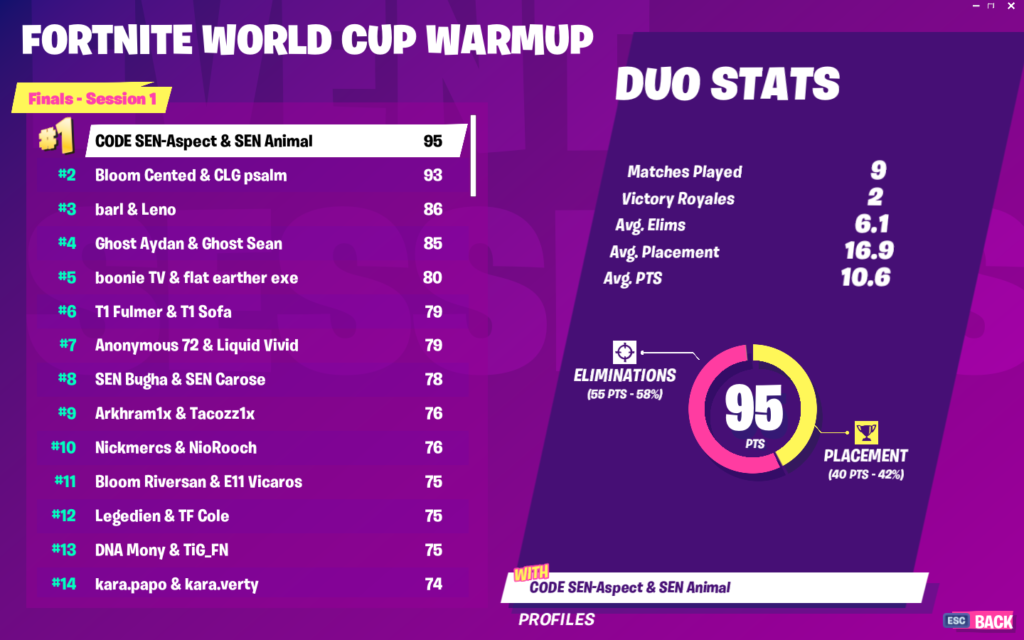 European Region Finals Standings: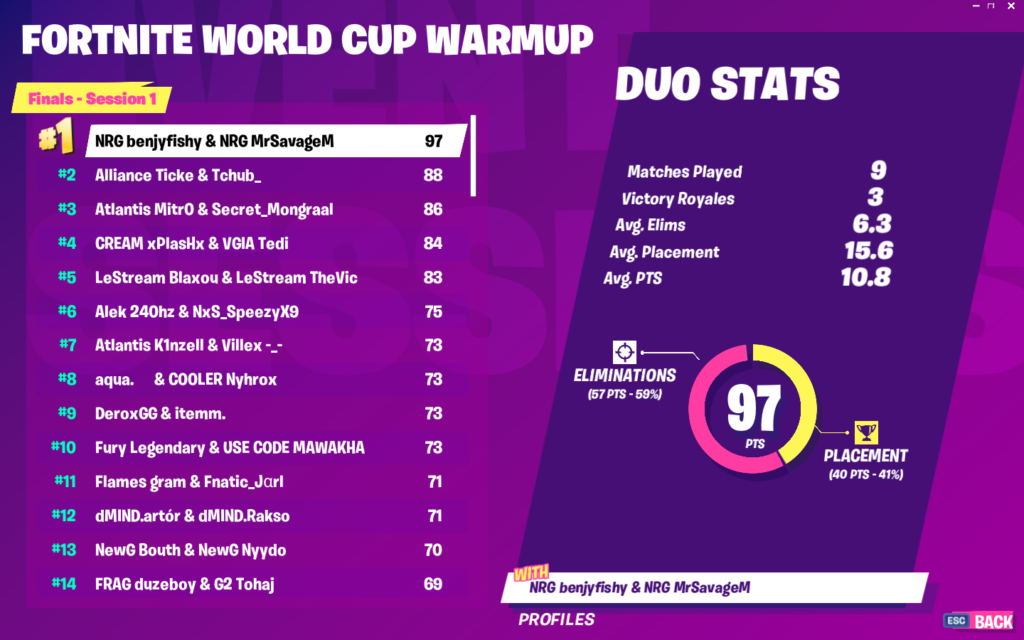 Brazil Region Finals Standings: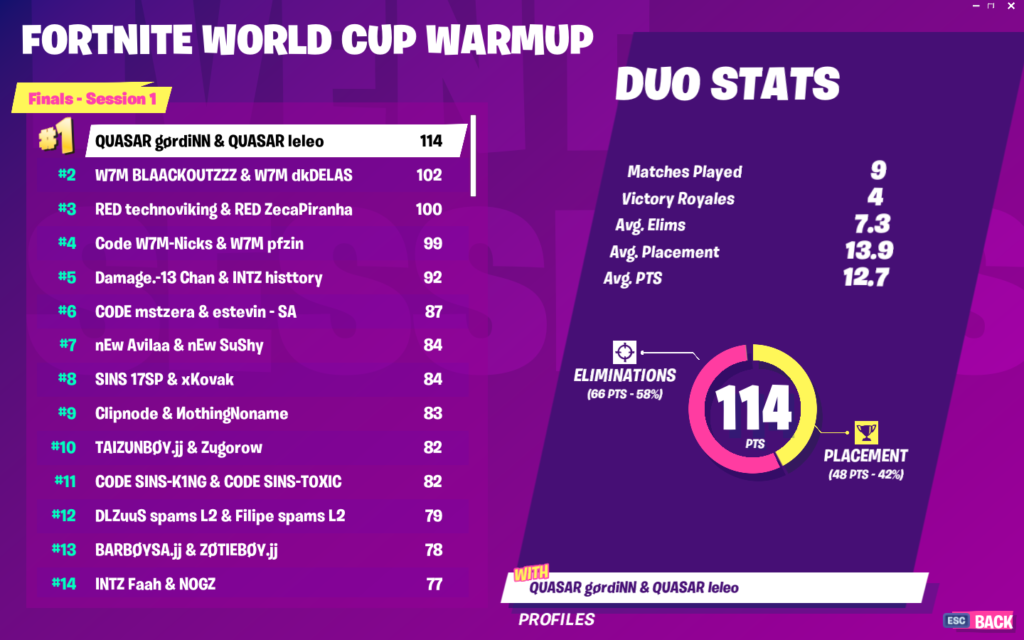 Oceanic Region Finals Standings: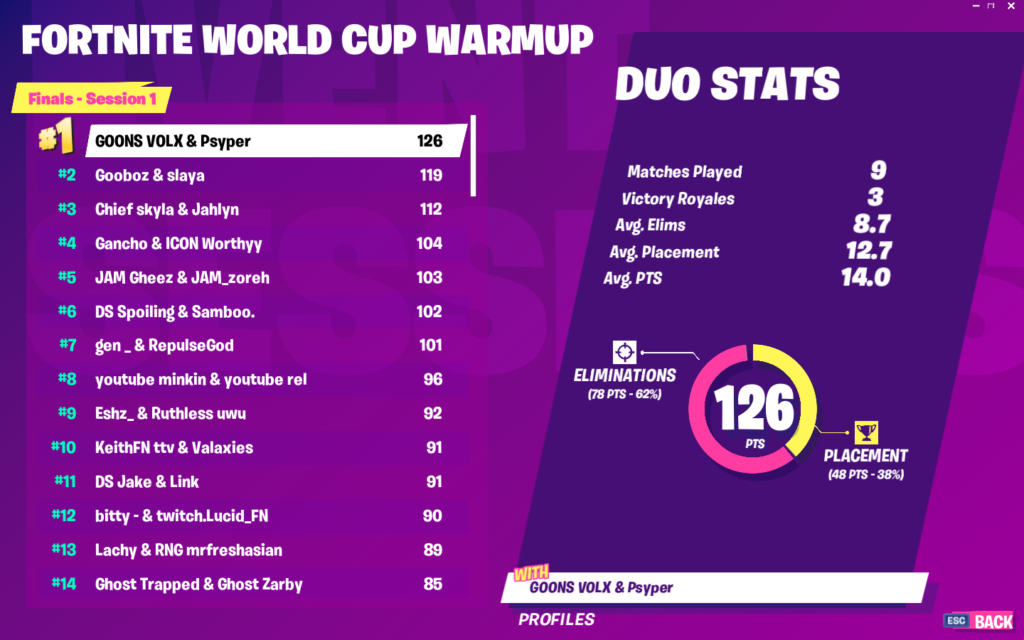 Asia Region Finals Standings: