Participants of the Summer Smash event have voiced out their frustrations at not receiving their tournament earnings.
The Australian Open Summer Smash was a Fortnite event that happened on January 26-27 earlier this year. Hundreds of players were competing for a share of the AU$400,000 prize pool.
However, some participants have come out to say that they have yet to receive their prize money, an amount exceeding AU$100,000 in total. Reddit user ttvLeftRightGN had posted about the alleged issue in a FortniteBR subreddit just yesterday.
"Once the tournament had concluded on Jan 27, we were told by the people who were working there, that Epic Games would reach out to us shortly via email and we would put in payment info," said ttvLeftRightGN in a PM to ONE Esports.
"Shortly after, we got the email, I instantly filled it out with all my bank info, tax file number, and all [the] details. I also sent Cameron "Sund0wn" McGregory (the guy who requested for our personal information from Epic Games) two different emails over the next few days asking if I had filled everything correctly but I got no response."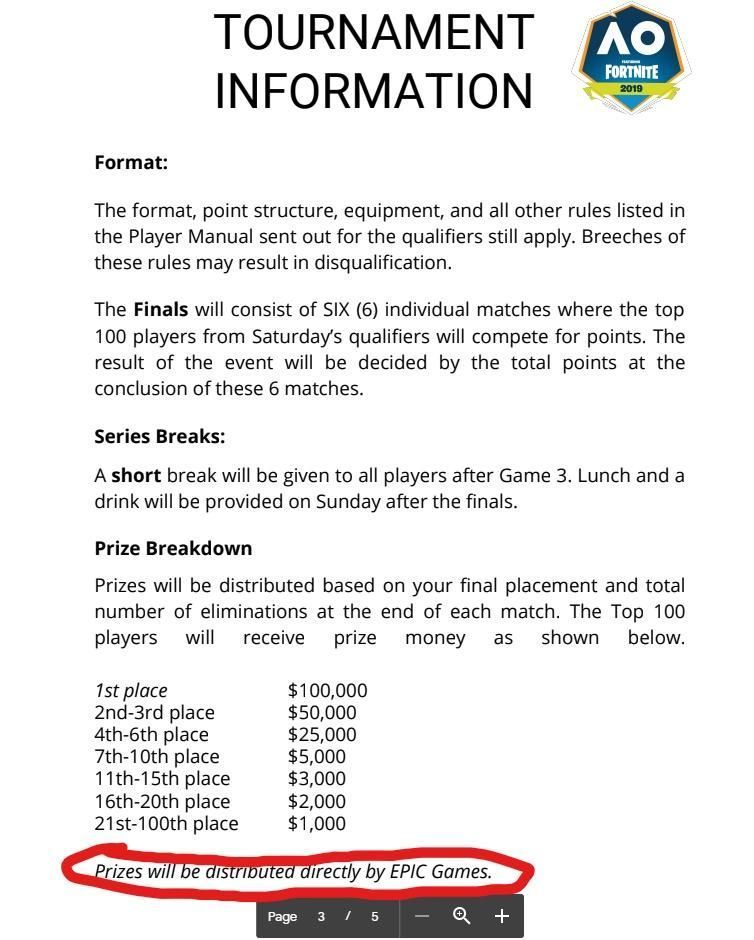 ttvLeftRightGN added that some had been paid after a week — as seen in the screenshot below — and that Epic Games was supposed to have paid them directly. The reddit user then emailed Epic's competitive support, and waited for 90 days before emailing the developer again.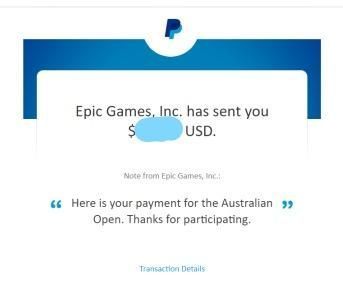 He received a response stating the event was not sponsored by Epic games and that he should email someone else.
"Pretty disappointing, a fun experience ended like it did it's also quite frustrating for people who flew out from all over the country to come and play that had money invested in it," said ttvLeftRightGN.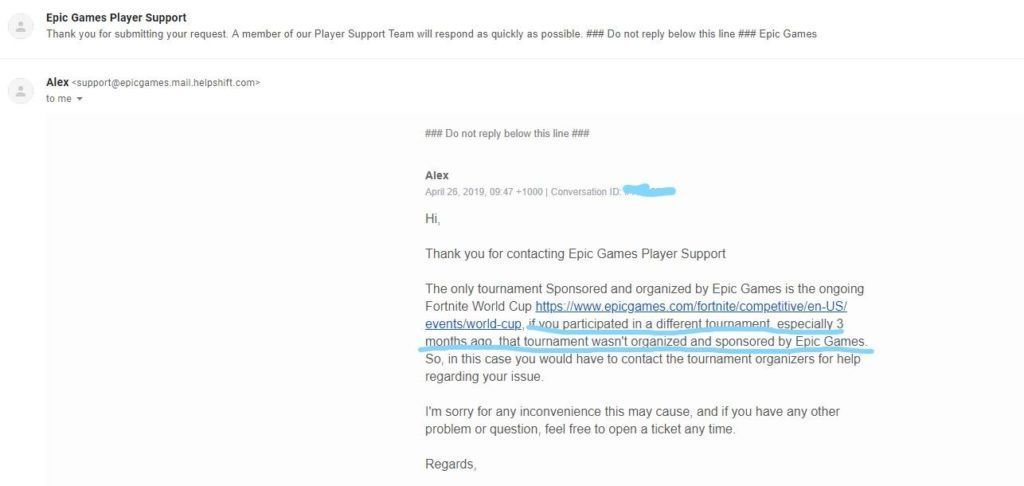 "I know ESL ran the event and that they told us Epic Games would be handling the payouts," he added.
Two more players who have yet to receive their tournament earnings are Naro "Araki" Vong and Jayden "NotNappr" Lam, who placed second and third as finalists and should have received AU$50,000 each.
17 players have yet to be paid as well, according to player discussions on a Discord server.
In the same reddit thread, Epic Games' community coordinator, Ryan "Magyst" Broseker "confirmed that there are instances where Fortnite Summer Smash players have not completed all the necessary information that is required to process payments".
"We are cross-checking our payment system to find if there might be any additional issues that could be causing delays" said Broseker.