Deadpool, Marvel's beloved smack-talking anti-hero, has finally made his way into Fortnite: Battle Royale. The Merc with a Mouth is available as an exclusive skin for the Fortnite Chapter 2 Season 2 Battle Pass.
Deadpool's arrival into the Fortnite universe has been teased since February. Epic Games was hardly being subtle by teasing the notorious fourth wall-breaker at the end of the Battle Pass trailer, where he is shown pointing to an image of himself bathing in a big pile of V-Bucks: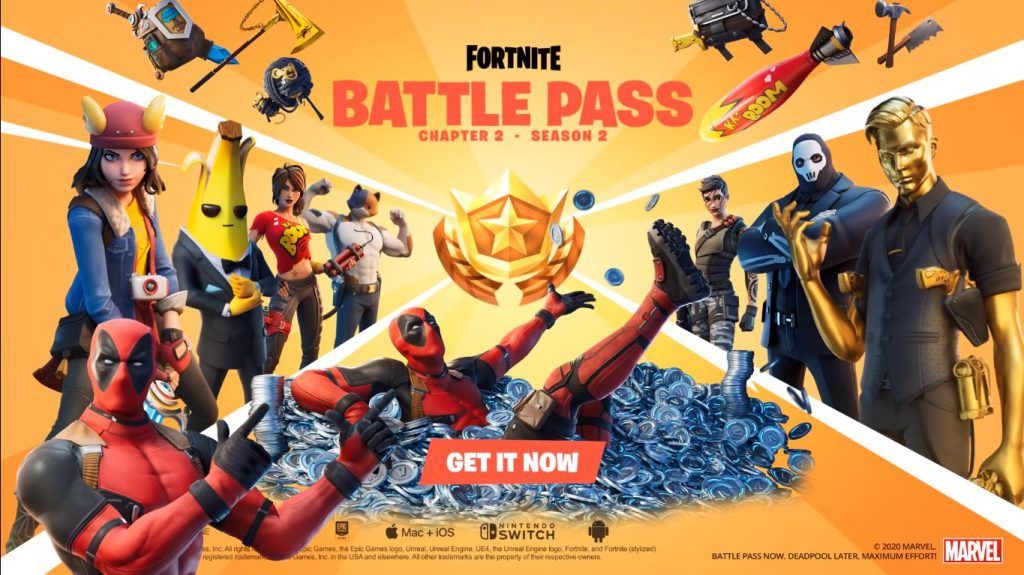 In order to unlock the Deadpool skin, players must purchase Battle Pass and complete the following challenges:
Find Deadpool's letter to Epic Games
Don't thank the bus driver
Find Deadpool's milk carton
Find Deadpool's hidden chimichangas in the Headquarters
Find Deadpool's toilet plunger
Destroy the toilets
Find Deadpool's katanas
Destroy opponent's structures
Find Deadpool's beloved stuffed unicorn
Visit the red, yellow, green, blue, and purple bridges in the island and embrace the rainbow
Find Deadpool's big black marker
Find GHOST or SHADOW recruitment posters
Find Deadpool's dual pistols
Enter a Phone Booth or Portapotty to become the super-est of Superheroes
To get to the first challenge, simply launch the refreshed Battle Pass menu then look for a vent above and to the right of the challenges table.
Clicking on the vent transports you to a filthy bathroom that has evidently been occupied by Deadpool himself. Click on the computer on sink side of the room to start the secret Fortnite-Deadpool crossover challenges.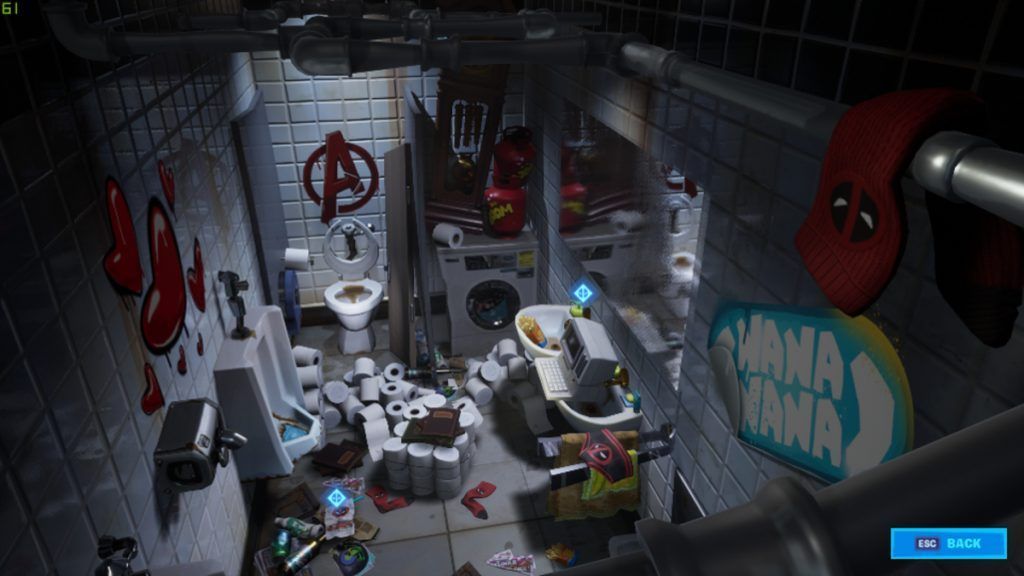 Note that the challenges must be done in order; you can only unlock succeeding challenges by completing the one before it. Once they have all been completed and you emerge from a phone booth or porta-potty in the final challenge, the Deadpool skin is yours.
---
---
In addition to the skin, Deadpool also brings with him a couple of other unlockable cosmetics like his signature pair of katanas and an alternate unmasked version of the skin.
In true Deadpool fashion, the Merc with a Mouth marked his arrival on the Fortnite island in style, turning the yacht in the northeastern part of the map into a Deadpool-themed party boat — complete with giant balloons and a helicopter landing pad.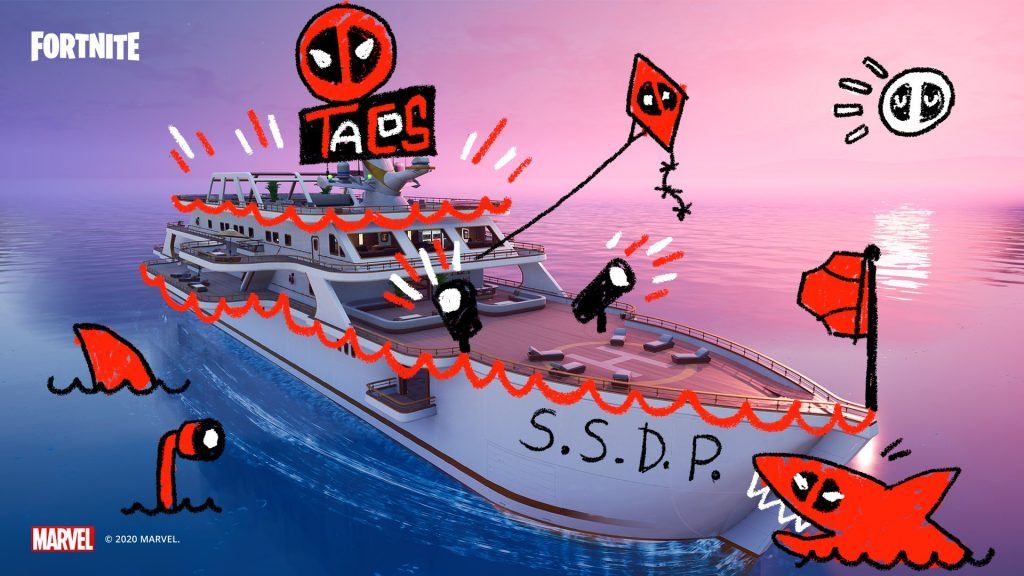 As much as Deadpool loves breaking the fourth wall, he wasn't the first Marvel character to invade the Fortnite universe.
Thanos beat him to it in April last year, becoming a playable character in a limited-time mode launched as part of Fortnite's Avengers: Endgame crossover event.
READ MORE: Fortnite has helicopters now