Counter-Strike's iconic Dust 2 map will soon be playable in Fortnite, thanks to a passionate — not to mention skilled — community of Fortnite Creative map makers. Team Evolve is teasing the release of their Dust 2 Creative map through Fortnite's Battle Lab over the weekend.
Team Evolve has clearly put in painstaking effort on this project. Save for Fortnite's third-person POV gameplay and more vivid color palette, the uncanny resemblance between the group's faithful recreation and the real deal can be enough to confuse you about what game you're playing.
See for yourself: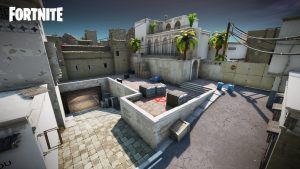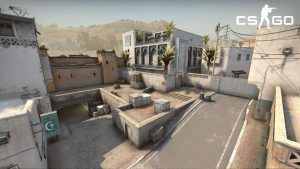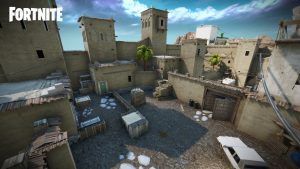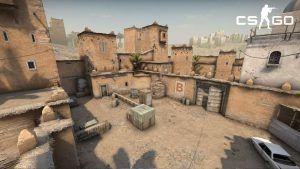 ---
---
Dust 2 is one of the most recognizable maps, not just in the first-person shooter genre, but in all of video games. A staple in the Counter-Strike franchise since the original game's 1.1 patch, it has been the map of choice in many public servers and major tournaments through the years.
In Fortnite, the custom map is sure to be the perfect match for the just-released Search and Destroy limited-time mode, which runs until February 17.
Follow Team Evolve on Twitter to get the code for this Creative map as soon as it drops.
READ MORE: Revisit CoD's iconic Nuketown in Fortnite with this fanmade Creative map