Team Liquid has announced that it will be parting ways with its Dota 2 team after almost four years together. The roster is departing in order to form their own organization.
Team Liquid founder and co-owner Victor "Nazgul" Goosens revealed that the players made their plans known shortly after The International 2019 (TI9).
"Our Dota team has decided to pursue this new dream: To build a team of their own. While it fills me with great sadness to part ways with the best Dota roster we ever could have dreamed of, I am proud of the unforgettable years we have spent together, which include innumerable championships, records, and memories," said Nazgul in the announcement.
While Liquid first entered Dota 2 back in 2012, it was only until they acquired the 5Jungz roster, led by legendary captain Kuro Salehi "Kuroky" Takhasomi, in 2016 that they were able to ascend to the top of the scene. Coming off of a 7-8th place finish in TI6, Liquid supplemented their core of Kuroky, Lasse "MATUMBAMAN" Urpalainen, and Ivan "MinD_ControL" Ivanov with superstar mid player Amer "Miracle-" Al-Barkawi and rising star support Maroun "GH" Merhej.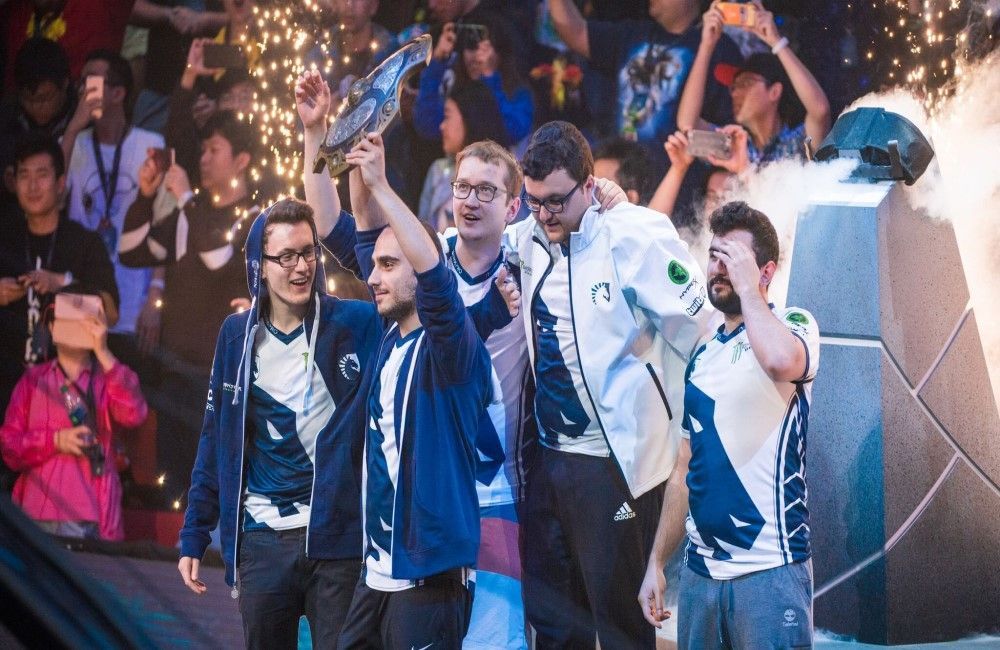 That lineup would go on to claim the Aegis of Champions in TI7, becoming the first team in the history of the event to sweep the their opponents in the grand finals in a 3-0 triumph against Newbee.
Liquid looked to become the organization to become the first-ever two-time TI champions the next year, but they bowed out in fourth place. In pursuit of that goal, Liquid made the controversial move to replace longtime member MATUMBAMAN with Aliwi "w33" Omar shortly before TI9.
While the team got off to a rough start in the Group Stage to start in the Lower Bracket in the Main Event, they blitzed through the Main Event — losing only one game against PSG.LGD in the process — to face TI8 winners and defending champions OG. In a grand final series that ended up crowning the first two-time TI winners in the history of Dota 2, OG triumphed over Liquid, 3-1, to claim that honor.
---
---
Kuroky intends to continue his pursuit of that elusive second Aegis, but this time on a team of his own.
"I tried very hard to get one more Aegis done before leaving the organization […] We had a good run, but it wasn't enough this time," Kuroky said in a separate statement.
He was generous with his expressions of gratitude for his former team, noting how "Victor has given me full trust over all operations and decisions over the team" and how "the organization and the staff have always backed us up, in the good times and the bad."
The now-former Liquid captain added that his planned player-owned organization is still in its "baby steps."
"It comes with a lot of uncertainty, but we are very ambitious people. It's been one of my passions that I've set aside in the past years due to a lot of circumstances. I hope to continue something now that I've planned so many, many years ago," said Kuroky.
Kuroky is no stranger to the player-owned orgs that are slowly becoming the norm in Dota 2. He was part of the first-ever player-owned organization in Dota 2, Team Secret. That Secret lineup was notably founded by Kuroky's former teammate and longtime friend Clement "Puppey" Ivanov and also featured Johan "N0tail" Sundstein, who founded and co-owns OG.
Nazgul expressed his own excitement for his former players' future.
"It isn't every day that world class players take the leap to become team owners. They deserve this more than anyone, and I am glad that we were able to share the road to greatness together," said Nazgul.
Nazgul also said that Liquid intends to stay in Dota 2, and that they will be looking for a roster capable of carrying on the legacy started by Kuro and his teammates.
Former Team Liquid roster:
(1) Amer "Miracle-" Al-Barkawi
(2) Aliwi "w33" Omar
(3) Ivan "MinD_ControL" Ivanov
(4) Maroun "GH" Merhej
(5) Kuro Salehi "Kuroky" Takhasomi
READ ALSO: OG becomes first-ever two-time TI champion with a 3-1 victory over Team Liquid